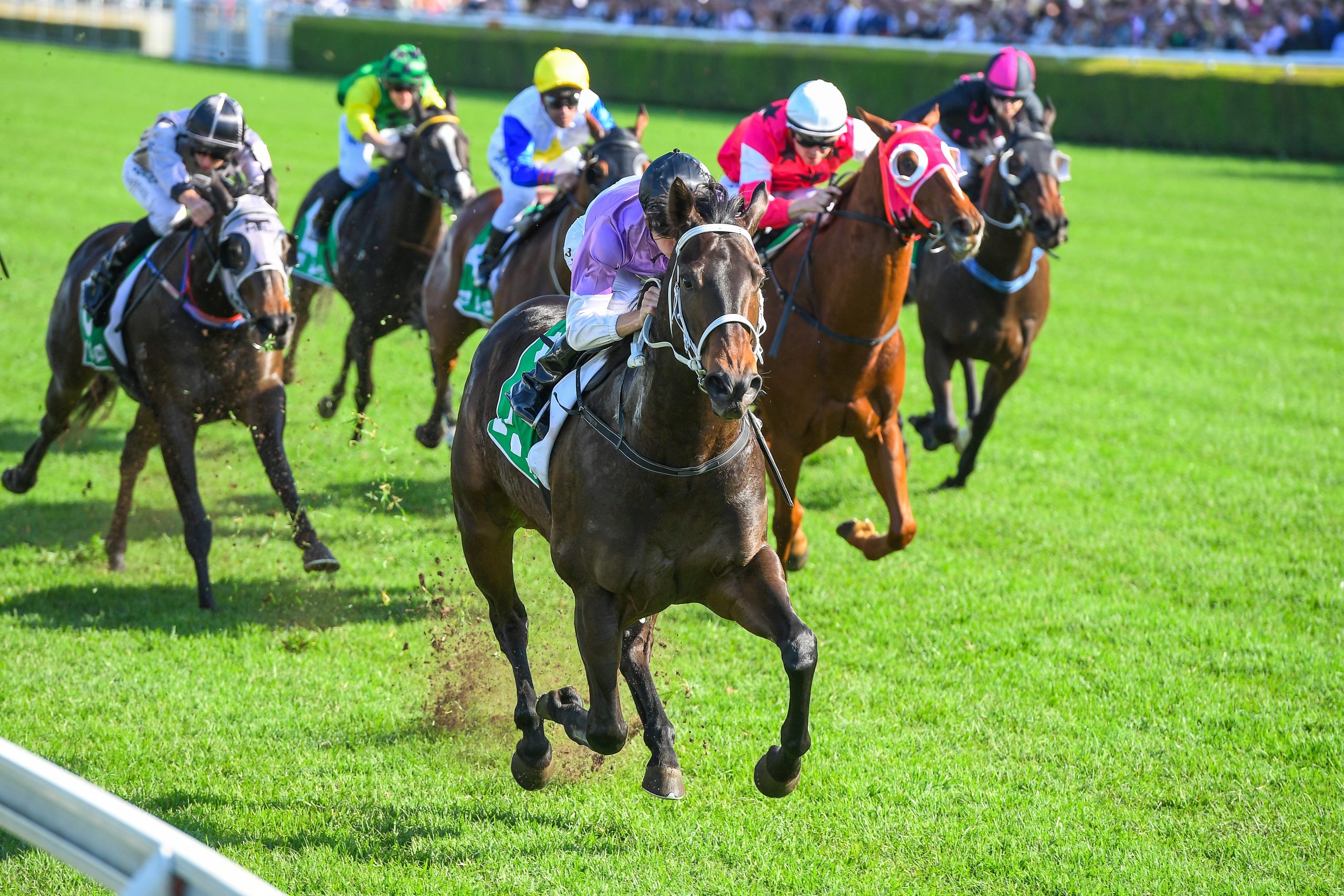 Australia is often referred to as a sports nation. According to the Department of Health and Aged Care, more than 90% of adults in Australia are interested in sports. Moreover, 13 million adults and 3 million children participate in sports yearly. 
One of the most famous sports in Australia is horse racing. According to figures from Racing Australia, there are nearly 159,000 individuals involved in thoroughbred racing nationally, with more than 82,600 racehorse owners.
One reason for this popularity is that horse racing is highly accessible. Another reason is that most Aussies like wagering on their favourite horses and jockeys. It's a fascinating and delightful sport for them to stake in, and enthusiasts have a chance of winning an enormous amount of money if they select the right horse. 
That said, here's more information on horse race betting.
The Melbourne cup 
The Melbourne Cup is Australia's most renowned thoroughbred race held on the first Tuesday of November every year. It was first run in 1861. It's a handicap race, so the horse's weights are modified according to their age, and horses of three years and above can participate. The race distance is 3,200 metres.   
Melbourne cup favourites
Here are the Melbourne Cup 2022 favourites:
Duais: She's a five-year-old bay Mare trained by Edward Cummings and is regarded as an elite class of racehorse. It's because she has won at Group one (G1) level and garnered AUD$ 2,747,765 in career gain. On March 12th 2022, she won at Flemington, gaining money in the AUD$1,500,000 Australian Cup and defeating Think It Over.

 

Deauville Legend: Deauville Legend is a three-year-old bay Gelding from Ireland. His trainer is J Ferguson, who resides in Newmarket. Deauville was sired by Stallion Sea, and he has a winning probability of 43%. So far, he has managed to win three races in his career. On August 17th 2022, his Jockey was Daniel Muscutt, and he scored his most substantial win up-to-date, acquiring AUD$200,000 in the Sky Bet Great Stakes winning against Secret State.

 

Spanish Mission: The third favourite is Spanish Mission. He's a six-year-old bay stallion from the United States trained by Peter Moody. On May 14, 2021, he defeated Santiago and won AUD$68,052 Matchbook Yorkshire Cup Stakes Group 2 level.
However, the Melbourne cup predictions change with time, and it's wise to update yourself constantly.
Melbourne cup odds types
As a newbie in Melbourne Cup gambling, you'd want to know the different Melbourne Cup odds types. Here's a list:
Starting price: Awarded to Win bets, the starting price is the last price for a horse when the wagering market closes.
Fixed odds: Given Place and Win bets, the odds you see are the ones you receive.
Top fluctuation: It's the odds offered by a bookmaker 30 minutes before the market closes.
Middle tote: This is the best second price provided by the three main Australian Totalisator Agency Board (TAB) to Place bets.
Best Tote: It's offered to the Win bets and is the best price given by the top three Australian TABs.
Exotic odds: This is decided after the tournament by dividing all the money wagered in the type of exotic bet you choose by the price of your winning exotic option.
Melbourne cup bet types
There are several Melbourne Cup betting options. It'd be best for you to learn and understand them before choosing your Melbourne Cup favourites and placing your wager. It ensures you don't lose a bet simply because you aren't well conversant with the bet type. Below are the most common bet types:
Win bet: In this type of wager, you place your stake on the horse you believe will win. If the horse you choose doesn't win, you lose your bet.
Place bet: To win in place bet, the horse you choose must emerge in the first three positions. It's a less risky bet, and it's best if you're not sure about the horse you choose. However, it pays less compared with win bets.
Each-way bet: This is a blend of the win bet and the place bet. Betting on this means that your horse has two options; to win straight or emerge in the first three positions.

 
For more information on these bet types and others, consider watching channels such as https://www.youtube.com/c/PuntersAustralia to boost your understanding.  
Melbourne cup exotic wagers
Exotic bets involve betting on at least two horses in a single race or across different races. They're more challenging than the win, place, and each-way bets, but the payouts are worthwhile. To increase your odds of thriving, you may play multiple tickets. Here are some of the typical exotic bets in the Melbourne Cup:
Melbourne Cup Quinella: To win, you must correctly predict the first two victors of the race in whichever order.

 

Box Quinella: Here, you select at least two horses to emerge leading or second in the race. The more horses you choose in your box, the greater your possibilities of winning. This wager is a perfect way of covering all the combinations of your favourite horses
First four: As the name suggests, this involves selecting the first four winning horses in the proper order.

 

Exacta: This is similar to Quinella, but the two horses you choose must finish in the exact order.
Trifecta: In Trifecta, you choose the first three horses that will win in the exact order.

 
Factors to consider when choosing the Melbourne Cup betting site
The kind of betting site you choose can significantly influence your final results. Every bookmaker has unique odds, bonuses, and free bets. Therefore, you must be careful when choosing your betting site to ensure you receive the best services. Here are some tips you can put into consideration:
Funding options: Undoubtedly, a website with various funding options is vital. It ensures that you aren't inconvenienced when making your deposit. In addition to picking a site with the most deposit options, you can consider the ones that support cryptocurrency, which is a perfect fit for the online gambling domain.
Deposits and withdrawals: The best Melbourne Cup betting site you can choose should provide you with all the details when you make any deposits or withdrawals. Most bookmakers may require a minimum deposit amount to place your bet and a minimum amount for you to withdraw. Ensure the restrictions are reasonable to make it easy to obtain your winnings.
Customer service: As a newbie in Melbourne Cup betting, you may not be well-versed with all the site navigation dynamics. For this reason, you'd want help and someone to address your issues as soon as possible. A betting site with 24/7 customer support can be your best go-to option.
Bonuses: Bonuses are suitable for a beginner as they give you a head start. Therefore, you'd want a site that offers rewards to new members and existing members.
Technical reliability: You wouldn't want a site with technical difficulties that don't function well, have sluggish loading pages or are often down for upkeep.
How to bet on Melbourne Cup
There are various approaches to betting on the Melbourne Cup, but the most common is betting online. It's because online gambling allows you to compare prices from multiple bookmakers conveniently. Here are the steps you must follow to place your stake in the Melbourne Cup:
Select the gambling site: The first step is to choose the betting site. The good thing is that numerous sites cover this race, but you need to pick the one with the best features, as detailed above.
Register and deposit: After choosing your gambling site, you must sign up and make your deposit. To register, you may need to enter details such as your name, email address, phone number, postal address, date of birth, and country of residence. You may also need to confirm that you're above 18 years. On the other hand, to make your first deposit, you need to select the payment options you'll use.
Identify a bet: This is where you need to select the type of bets that you're comfortable with and the horse or horses you think will win.
Place your bet: This is the last step when betting on the Melbourne Cup. To place your wager, you need to input your stake or the amount of money you'd want to spend on the horse you chose. After entering your stake, you can see your estimated winning or the amount of money you'll earn if the horse you choose wins. Next, choose the 'Place Bet' option to place your wager.

 
Conclusion
Horse racing is one of the most enjoyable sports to bet on. Unlike other sports that may take a long time for the results to be out, horse racing takes a relatively short time, given that races span just a few minutes. Additionally, it offers you the opportunity to make money while enjoying the excitement of the game. However, to increase your winning odds, you must first learn the various tips, odds, betting types, and others. Following the above guidelines, you can begin betting like an expert. Don't hesitate to research even more and craft a solid winning strategy. As many experts advise, bet responsibly to stay in the game for a long time.
You might also find the following articles interesting:
TRENDING POSTS