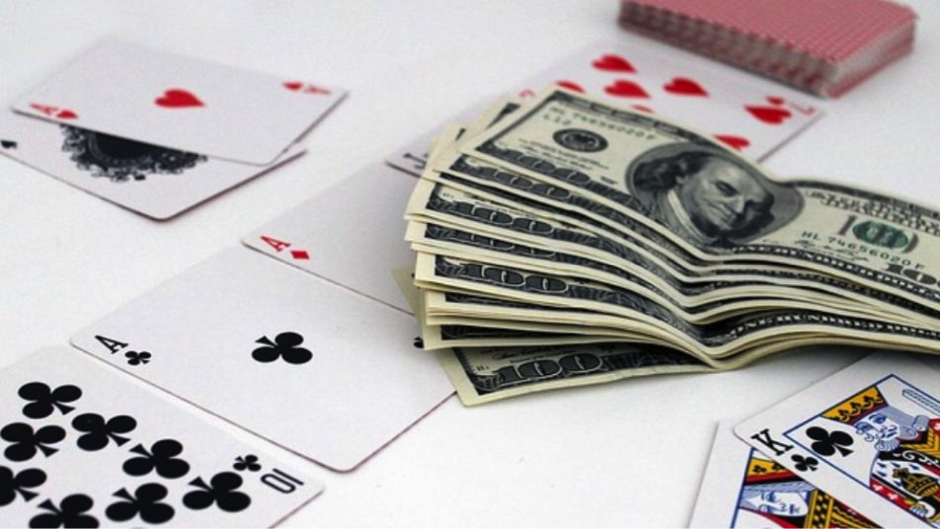 First things first, we're not the types to (irresponsibly) suggest that gambling is a good way of making money. It isn't. Statistically, keep playing for long enough and the house always wins. Hence, the reason why it's the casinos that consistently make the money, irrespective of the outcome for their players.
Still, it's also true to say that there's no rush on earth quite like that of waiting for the roulette ball to find its home, or for the next card to be dealt after making a seriously gutsy bet. The excitement of casino gaming is all in the game itself – it's not only about winning. Even if you walk away with a loss, you can't deny you've experienced one hell of a ride!
That said, there are various ways and means by which you can improve your chances of winning and reduce the odds of crashing-out. Do you want to become rich by gambling online? It's probably not going to happen, but this doesn't mean you can't get to grips with a few helpful tips and tricks.
The following 10 representing the perfect place to start:
#1 – Get to Grips with the RTP
Right off the bat, anyone who intends to play online slots really needs to get serious with RTPs. RTP stands for the 'Return to Player' rate – the percentage of the money paid back to the player.
In a working example, an online slot with an RTP of 95% will repay £95 for every £100 taken in the form of prizes. For obvious reasons, higher RTPs are better – disconcertingly low RTPs are to be avoided at all costs.
Just be sure to acknowledge the fact that a high RTP doesn't necessarily mean you have a higher chance of winning. The machine may pay out most of its takings in the form of generous prizes, but exactly who wins those prizes is in the hands of fate.
#2 – Bonus Hunting
Technically speaking, it's possible to gamble and win online, without spending a penny of your own money. Right now, pretty much every online casino in business has its own weird and wonderful contingency of welcome bonuses and promotions. Some of which are more generous than others, but are nonetheless worth checking out.
If you can find a no-deposit bonus offer that isn't governed by ridiculous wagering requirements, go for it. Even if the maximum prize is capped at say £10, it's still £10 you could win without spending a penny. All of which amounts to profit, which is surprisingly rare in gambling circles in general.
#3 – Understand the Odds
There is nothing more crucial to gambling success than understanding how odds work. More specifically, knowing exactly what position you're at any given time when taking part in any given activity. Basic maths should always be applied. Remember, there is no such thing as a 50:50 proposition at roulette; even red/black wagers can be beaten by the green zero pocket.
Don't know whether to hit or stand on 18 at blackjack? Calculate the odds of a card in a standard deck coming out as either an ace, two or three (12/52, or 23%, for those interested). Getting to know the odds is essential in order to gauge the most likely outcome and make your decisions accordingly.
#4 – Keep it Simple
By simple, we mean avoiding getting into any overly complex betting strategies at all costs. There are certain strategies that statistically provide a certain edge, but are wholly unsuitable for 99.99% of gamblers.
The key to success (or a close approximation thereof) in gambling is to keep it simple. Focus on the odds, get to know the rules and base your decisions on statistics and mathematics. Throw your superstitions out of the window and accept it for the game of chance it is.
#5 – Stick to the Plan
If you set out with the intention of spending no more than £20, spend no more than £20. If you allocate yourself two hours of gambling time for any given session, gamble for two hours at the most and walk away.
Speak to any expert and they'll tell you the number-one rule for getting it right at the tables is to focus on discipline. Nobody else can tell you when to stop spending, or when the time comes to walk away. Sticking to the plan isn't always easy, but is nonetheless mandatory to keep things on the straight and narrow.
#6 – Patience is a Virtue
That said, you'll also need plenty of patience and perseverance from a long-term perspective. The reason being that sooner or later, you'll enter into the kind of losing streak that makes you question whether or not it's worth bothering with.
Again, it's up to you to establish safe limitations and take charge of your own gambling discipline. Ride out the bad times, cherish the good: that's the secret to good gambling psychology.
#7 – Avoid Hot Hand Fallacy
When you get on a winning roll in a casino, there is a feeling of invincibility. And when you embark on a losing streak, there's that emotion that dictates 'well, I must win soon, surely!'
Unfortunately, there isn't a scrap of logic on either side of the argument. Instead, it's what's known as the hot hand fallacy. The misguided belief that any prior event can and will influence the outcome of what happens next. Every event in gambling is a 100% random event, irrespective of what has happened running up to it.
#8 – Counting the Cost
If you have a half-decent memory and mathematical mind, you can count cards in blackjack. It's not illegal and it's not even that immoral; you're simply taking advantage of the tools at your disposal, i.e. your brain!
The problem with card counting systems being that they're typically a one-way ticket to a blanket ban on access to casinos in your area. Not only this, but they are also 100% redundant when it comes to online casino gaming. Definitely interesting to look into, but not always as profitable as you may expect.
#9 – Learn the Rules
There's no single strategy in the world that can guarantee your success at the tables. The same also applies to online slots, which likewise function by way of random events that cannot be predicted or influenced. Hence, the only thing you can do to ensure you make informed decisions is to learn the rules.
By learning the rules of the games you play, you'll be in a much better position to hedge your bets wisely and avoid making ill-informed decisions.
#10 – Practice Makes Perfect
Last but not least, there's much to be said for good old-fashioned experience. Particularly when it comes to games like poker, all the research in the world can't make up for a lack of experience at the table.
Take full advantage of the growing online casino market and get stuck into your favourite games as often as possible. Don't forget – the vast majority of games can be played for free, so there's no need to put a penny on the line if you'd prefer not to.
You might also find the following articles interesting:
TRENDING POSTS