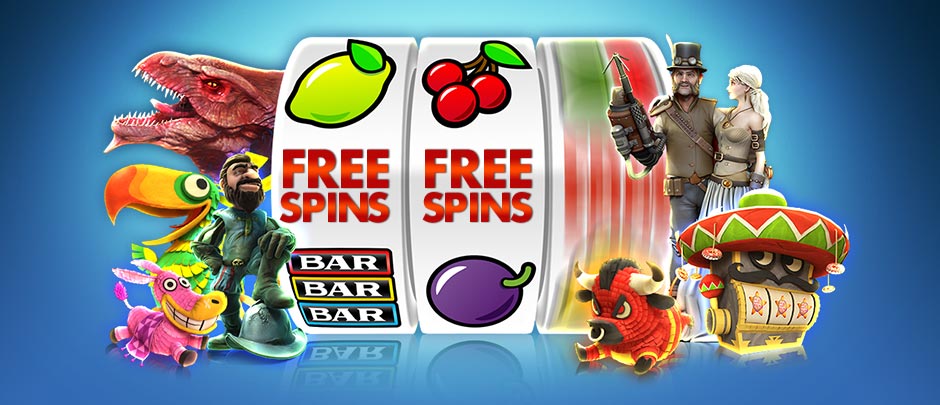 You may or may not be aware of it, but Latvia has some pretty interesting rules when it comes to online casino bonuses. Not by way of policies adopted by casinos through their own choice, but as a result of the strict laws that govern the sector.
For example, Latvia does not allow online casinos to offer bonuses with wagering requirements.  This is due to the theory that overly elaborate bonus offers increase the risk of some players spending more than they can afford to, or getting hooked. Bonuses with wagering requirements require players to keep gambling in order to meet the necessary requirements, which can lead some players down a tricky path. 
But what's also interesting is how free spins (in the capacity you probably know them) really aren't a thing in Latvia. If you find an online casino advertising free spins, it's either using the wrong terminology, or it's breaking the law.  Instead, online casinos in Latvia offer something else – risk-free spins.  Which may sound like broadly the same concept on the surface, but the two are actually quite different.
What's the Difference Between Free Spins and Risk-Free Spins?
Risk-free spins are an increasingly popular type of introductory bonus, which allow players to spin the reels of a slot game without having to risk any of their own money. This differs from free spins, which are bonus spins that are usually offered as part of a paid welcome bonus or other promotions. 
With risk-free spins, you still get to spin the reels of a slot machine without risking your own money. However, if you don't win anything from the spins, the casino will give you your money back as bonus funds. This means that you can essentially play with the casino's money for a little while, and if you don't win anything, you're no worse off than you were before. 
The main difference between risk-free spins and free spins is that you technically cannot end up with less money than you started with. The worst case scenario is that you will break even if you lose on every spin and the casino refunds your losses. This is especially attractive for players who are new to online casinos and don't want to risk any of their own money. It also allows players to test out the game before putting any money down.
Another difference (and the explanation as to why they're so popular in Latvia) is that there are no wagering requirements involved with risk-free spins. The spins are paid for in the normal way, with any losses then being recouped. There's no wagering requirement involved because you aren't technically being handed any money. 
Instead, the only money you receive from the casino comes either in the form of winnings or as a refund of the cost of the spin. With standard free spins, the spins themselves are free, but you'll need to pay something (like a deposit) to get your hands on them.
An Example of Risk-Free Spins in Practice 
Let's say you come across an online casino that is offering a promotion for risk-free spins. The promotion states that you can claim 20 risk-free spins on a particular slot game. Here's how it might work:
You opt-in to the promotion or enter a special bonus code to claim your risk-free spins.
You navigate to the designated slot game and begin playing. Each spin is worth a certain amount of money, which is deducted from your account balance.
If you win something from any of your 20 spins, the winnings will be credited to your account balance as bonus funds. These funds are not subject to wagering requirements in Latvia, as they are prohibited.
However, if you don't win anything from your 20 spins, the online casino will refund the amount of money you spent on the spins back to your account as bonus funds.
For example, let's say each spin is worth £0.50, and you use all 20 of your spins without winning anything. You would have spent a total of £10 on the spins. However, since the promotion is for risk-free spins, the online casino would refund that £10 back to your account as bonus funds.
In this way, risk-free spins provide players with a safety net of sorts. If you don't win anything from your spins, you're not out any money since the casino refunds your initial investment. However, if you do win something, you still get to keep those winnings.
Which is the Winner: Free Spins or Risk-Free Spins?
Determining which of the two is 'best' outright is tricky, given how they both bring various pros and cons to the table.
For example, risk-free spins are (as the name suggests) completely risk-free. You cannot end up with less money than you started with, as the very least you will get is a refund of your losses.  In addition, anything you win with these risk-free spins is yours to keep – no wagering requirements involved. 
The only potential downside being a potential cap on how much you can win, which some casinos impose to save themselves from heavy losses.  Not that this is the end of the world, as winning anything without risking your own money is never a bad thing.
Meanwhile, traditional free spins are sometimes handed out in greater numbers, and with no limitations on how much you can win.  Though in this case, you'll need to satisfy the specified wagering requirements to claim your winnings, which in some cases can be practically impossible.
Ultimately, both free spins and risk-free spins are great ways to try out new games and potentially win some extra cash at online casinos. The main difference is that risk-free spins provide an extra layer of protection and peace of mind, while free spins are a bit more of a gamble.
And if you do find yourself gambling in Latvia, it's the like you'll have to make the choice for yourself, anyway! fre
You might also find the following articles interesting:
TRENDING POSTS