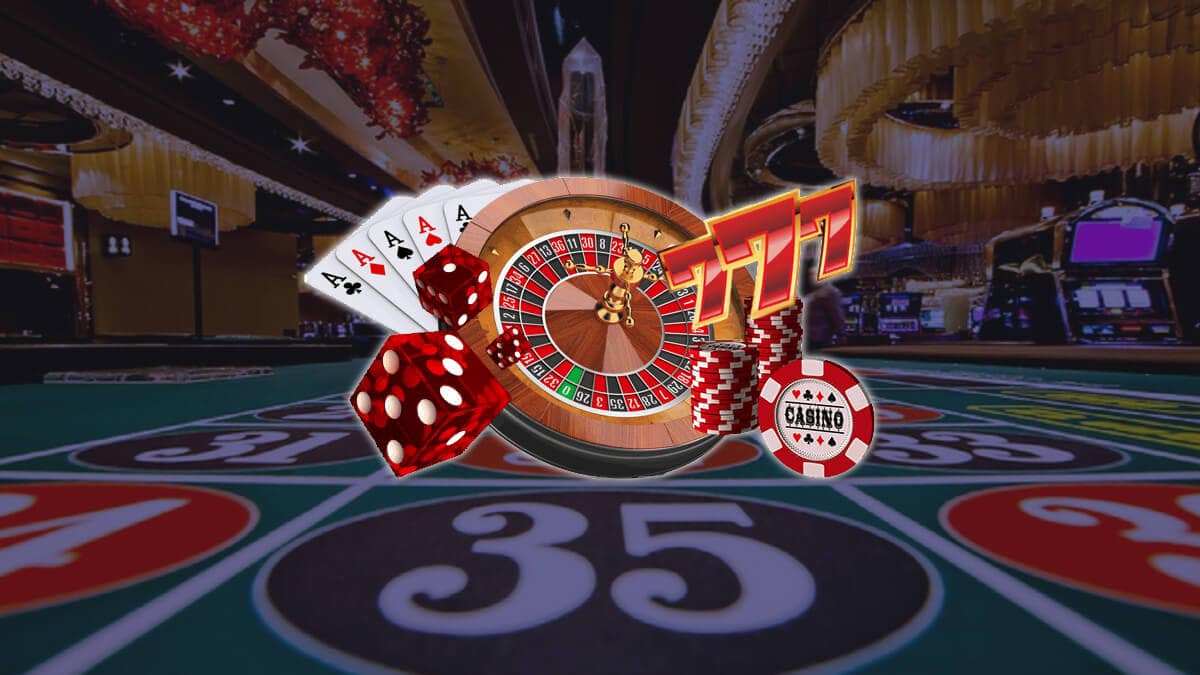 The allure of a generous welcome bonus is hard to resist.  In fact, this has a tendency to be the main deciding factor for most newcomers choosing online casinos.
Truth is, a welcome bonus can be great for making your bankroll stretch as far as possible.  In some instances, you can even score bonus credit without having to deposit any of your own money. Even if maximum wins are capped – and quite severely – it's still better than nothing.
But what's important to remember about online casino bonuses is that there is no such thing as a free lunch.  More specifically, not all online casino bonuses are all they are cracked up to be.
Making the most of casino bonuses means adopting a strategic approach to the whole thing.  Something you learn as you progress, but can nonetheless lead to newcomers down a somewhat dark path.
With the aim of helping first-timers make the most of what's on offer, here's a brief rundown of some of the most common rookie errors made when claiming casino bonuses:
1. Thinking what's on offer is free cash
If the money being touted by online casinos was as good as free money, you wouldn't need to gamble at all.  Nor would anyone, as you could simply score three-figure and four-figure bonuses from all angles, before laughing all the way to the bank.
The first and most important thing to know where online casino bonuses are concerned is that free money doesn't exist. Almost every penny of the bonus money handed out by casinos is actually bonus credit. It has no monetary value in its own right – it exists only to allow you to play the games on offer.
Hence, claiming a bonus and attempting to withdraw it will only ever result in disappointment.
2. Not reading the terms and conditions
Hardly the most exciting aspect of online casino gaming, but one of the most essential, nonetheless.  Each and every casino publishes its own unique terms and conditions, where bonus offers are concerned.  Likewise, the terms and conditions attached to any given bonus may be completely different than those of another. 
The advice is therefore simple – always read every word of the terms and conditions in full, before taking advantage of any bonus offer.
Fail to do so and you have absolutely no idea what you are signing up for. What looks like a generous offer on the surface could actually be nothing of the sort.
3. Taking on too many offers at the same time
What's great about online casino bonuses is how you can take advantage of as many of them as you like.  However, scoring bonuses with a bunch of online casinos at the same time is a bad idea.
This is because irrespective of bonus type, you will always have a strictly limited amount of time to use it. The more bonuses you have running concurrently, the more difficult (or impossible) it becomes to satisfy the terms and conditions attached.
Casino bonuses are getting bigger and better all the time, so there's really no need to rush.  Claim one and play it out fully, before moving on to the next. 
3. Instinctively claiming the highest amount
Say an online casino is offering an introductory bonus of 200%, up to a maximum of £1,000. Logic might tell you that the sensible thing to do is deposit £500, in order to claim this full £1,000 bonus. All well and good, but the bigger the bonus you claim, the steeper the wagering requirement.
With a typical wagering requirement of 30X, you'd need to place wagers totalling at least £30,000 to get your hands on any of this money. Or anything you win while playing with your bonus funds. 
But if you'd claimed a more modest bonus of say £10, you'd only need to wager £300 to satisfy the attached wagering requirements. Not the kind of money that's going to put you in a higher tax bracket, but a far more realistic bonus on the whole.
4. Not checking which games you can play
This tends to be a more restrictive issue with free spins, but can also apply with all other types of introductory bonuses.  Oftentimes, you'll find that the casino limits the games you can play with your bonus to a handful of selected titles.
Of course, this is far from an issue if your favourite games are included in the list. But if there's nothing in the mix that takes your fancy, there's really no point signing up for the bonus in the first place.
All of which will be disclosed in the terms and conditions – another reason why you really must read them.
5. Bypassing geographic restrictions with a VPN
You find an online casino with a huge welcome bonus, you get started with the signup process and you subsequently find players from your region are excluded. After which, you attempt to get one over on the casino by signing up via a VPN. 
The trouble is that while this is a trick that can work, it's almost always a recipe for disaster. When the time comes to send any money your way, the casino will know you're in an excluded territory and retain your funds. 
Not that things will usually get this far, as you'll almost always be expected to provide proof of ID and residency, as part of the signup process.
6. Thinking you can beat the system
Last up, if there was any way of beating the system and making serious money with casino bonuses, we'd all be doing it.  Make no mistake about it – casino bonuses are engineered by exceptionally smart individuals who know exactly what they are doing.
As with casino gaming in general, there is absolutely nothing you can do tip the balance firmly in your favour.
In any case, this isn't what online casino bonuses are about. They're simply a way of getting more out of your money, enabling you to try out what's on offer without crippling your bankroll.
You might also find the following articles interesting:
TRENDING POSTS