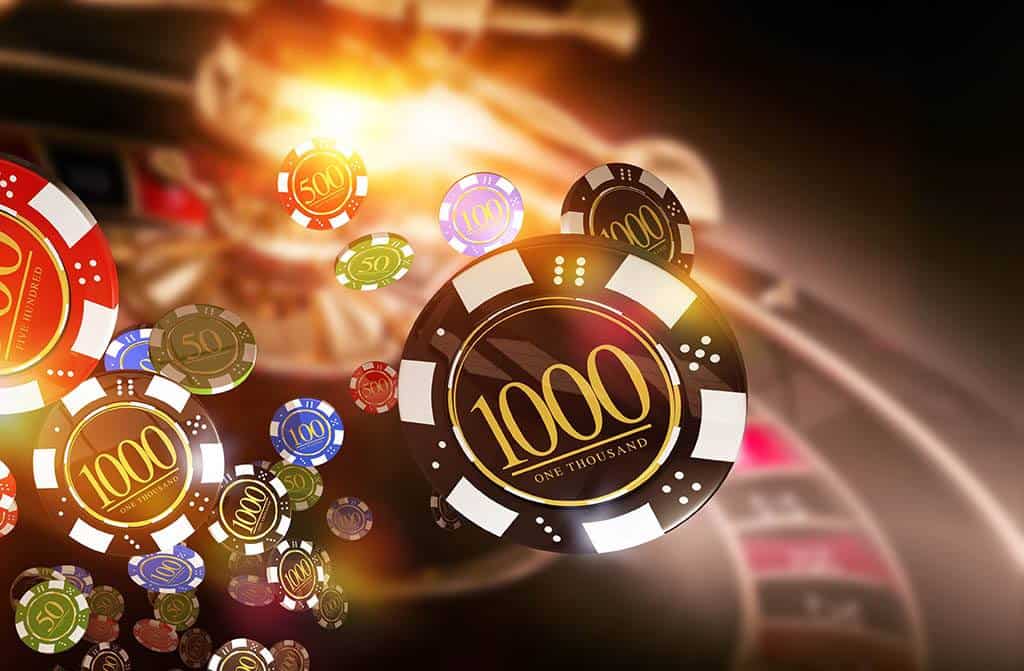 If you're anything like the vast majority of players, you'll almost certainly prioritise online casino bonuses. Even if it's not your primary consideration, it'll factor into the decisions you make when choosing an online casino.
These days, finding a fantastic online casino to sign up with is relatively simple. For one thing, you've got independent casino comparison sites like Casino Hipster to narrow down the options. Resources like Trustpilot are great for gauging public opinion, while specialist sites like CasinoChimp list the biggest and best live-dealer casino action.
But even then, it's ultimately down to you to make the right decisions.  Something for nothing is always welcome, though this doesn't mean that all casino bonuses are worthy of your time.
From no-deposit bonuses to free spins to four-figure 'free cash' sums up for grabs, there's a ton of interesting incentives to explore. In all instances, however, there are six vitally important things you need to know about online casino bonuses.
…and here they are:
1. Bigger Isn't Always Better
First and foremost, you'd be forgiven for thinking that the biggest casino bonuses on the web are naturally the best. After all, a casino offering new players up to €2,000 in bonus funds must be better than a similar casino with a maximum €200 welcome bonus.
In reality, this simply isn't the case at all. Though there are (rare) exceptions to the rule, bigger casino bonus almost always translate to more restrictive terms and conditions. After all, you can't realistically expect casinos to hand out this kind of cash, without a fair few strings attached. Smaller bonuses may appear to have limited appeal on the surface, but can actually be more practical and accessible where terms and conditions are concerned.
2. Potential Winnings Are Always Limited
Irrespective of the size and nature of the bonus offer, potential winnings will always be limited. It doesn't matter whether you're offered €10 or €10,000, there will be strict limitations on how much you can win. All of which will (or should) be detailed in the terms and conditions.
This is important to factor in, as it can have a huge impact on the overall value of the bonus. It's not uncommon to be offered say €1,000 in bonus funds, only to find that the potential winnings are capped at €100.  All of which essentially makes the other €900 completely inaccessible.
3. No Deposit = Heavy Restrictions
The heaviest restrictions always apply to the most generous welcome bonuses. As there's nothing required on your part, no-deposit bonus offers are considered the most generous of all. Even if they're offering no more than say €10 or €20, it's still technically money for nothing.
With no-deposit bonus offers like these, it's not uncommon for wagering requirements to be dramatically elevated. Whereas a normal welcome bonus may have 30X wagering requirements, it may be necessary to play through a no-deposit bonus up to 100X. And again, potential winnings are guaranteed to be capped – often to no more than the actual sum of the bonus itself.
4. Strict Time Limitations Apply
Across the board, time restrictions always apply with all types of online casino bonuses. This means that whatever wagering requirements are imposed, they need to be satisfied in full within this time period. Not to mention, by playing whichever games the casino specifies as valid for satisfying the wagering requirements.
This isn't necessarily the end of the world with the more modest incentives, but can make things borderline impossible with bigger bonuses. In a working example, you could be handed a welcome bonus of €2,000 with standard wagering requirements of 30X. This would equate to a total play-through requirement of €60,000, which you may be given no more than a week to satisfy.
5. Free Spins Are No Exception
Generally simpler to get to grips with than most other types of bonuses, free spins can be a great addition to any introductory incentive.  However, free spins are no exception to the rules that govern all types of casino bonuses across the board. It doesn't matter whether they're provided with or without a deposit being required – you still need to consult the terms and conditions.
Along with being restricted to certain games only, you'll find that winnings are capped, and time limits apply – just as with more conventional casino bonuses.  Wagering requirements may also apply to free spins in the normal way, so keep an eye out for those.
6. There's No Such Thing As 'Free' Money
Last but not least, the single most important thing to remember when shopping for the best casino bonuses is that there's no such thing as 'free' money.  Incentives are offered to get you to sign up and play at the casino – not to shove vast wads of cash in your back pocket. If they were, casinos worldwide would be failing and going out of business at record pace.
Instead, it's better to think of online casino bonuses as free 'bonus credit' to play with. Almost like virtual currency, with which you could (if you're extremely lucky) win a prize. And again, it's important to remember that the more generous the bonus appears to be, the trickier you'll find it to pocket a prize while playing with it.
In Summary…
None of the above should be interpreted as a reason to avoid online casino bonuses. It's simply a case of understanding how they work, what they bring to the table and how to stay safe.
The very best casino bonuses on the market right now really can help you stretch your bankroll much further than would otherwise be possible. Likewise, no-deposit bonus offers can be a great way of checking out the action at an online casino, without placing a penny of your own money on the line.
As with all aspects of casino gaming, the key to staying safe and making the right decisions lies in careful consideration and common sense. Not to mention, taking the time to read all applicable terms and conditions, prior to signing up.
You might also find the following articles interesting:
TRENDING POSTS