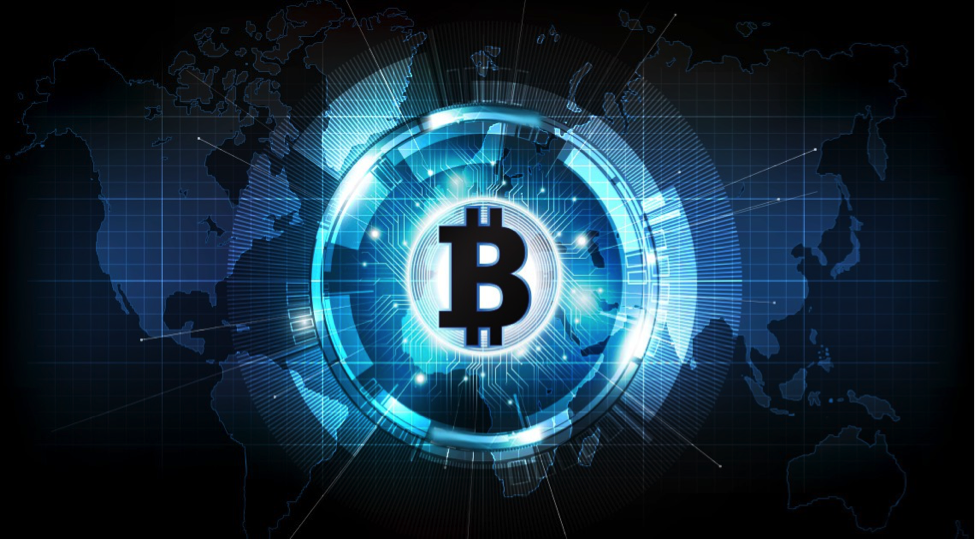 Crypto-backed casinos and sports betting websites are now an established part of the online gambling industry. However, cryptocurrency remains both controversial and unregulated, affecting players in a number of ways.
Cryptocurrency gambling is the practice of playing real-money casino games or placing sports bets using cryptocurrencies (like Bitcoin or Tether), instead of fiat currencies (like UK pounds or US dollars).
Aside from crypto being the most hyped-up fiscal revolution of the last decade, it's also touted as offering many benefits to gamblers, including anonymity, security, speed, and privacy. However, there are also downsides that affect both players and the industry at large, which should be taken into account. 
Growth of crypto gambling
The global gambling market generated $61.5 billion in 2021, with projections estimating this will rise to $93 billion in 2023 and up to $114.4 billion by 2028. The industry is forecast to enjoy a compound annual growth rate of 11.3% with much of the revenue generated in the Northern hemisphere – Europe and North America. The COVID pandemic has also changed the gambling industry in significant ways, as consumers moved or discovered online gambling in response to land-based closures. Those new habits are set to stay and continue growing.
The online industry constantly embraces change, evolving as new technologies come on stream. Blockchain is the perfect example of a disruptive innovation that has rocked the industry in recent times, with the first crypto online casinos introduced in 2011. The technology behind cryptocurrencies has led to an explosion in crypto-gambling, including online sports betting and casino sites that accept only crypto payments or a mix of fiat and crypto-backed currencies. 
Crypto casinos have also been very active on streaming platforms, drawing huge new audiences as they innovate in how they reach new and existing consumers. However, despite all the innovation, the products they showcase continue to be the most tried and tested of all, such as popular online slots. 
Crypto gambling sites have become so widely disseminated throughout the industry that they are endorsed by celebrities and even active in sports sponsorship. In the UK, Premier League teams, including Arsenal, Southampton, and Everton, bear their marketing. In the US, crypto.com is partnered with the Philadelphia 76ers NBA franchise and Formula 1 racing are high-profile crypto backers.
Promotion of unregulated gambling
The first and most prominent of these issues is that it promotes de-regulated gambling and slot sites. Crypto gambling is not regulated anywhere in the Northern hemisphere. Therefore, consumers must opt for an unlicensed (or Curacao e-Gaming licensed casino) to access this form of gambling.
Unregulated gambling sites are not always beneficial for players, potentially exposing them to untested and uncertified games and casino software. As well as, in the worst case, rogue operators.
Most gamblers struggle to distinguish regulated slot sites from unregulated offshore ones. When players are exposed to an illegitimate and negative gambling experience, it is likely to affect their entire view of the industry. Therefore, the growth in popularity of crypto and offshore casinos has the potential to damage the trustworthiness of the entire industry. At least, in the case of those operating irresponsibly. 
The growth of black market gambling is also an issue, as it removes finance from the formal economy, which has many ripple effects that eventually stem down to players (local job losses, less funding for responsible gambling support, and so on). 
Lacking player protection at crypto gambling sites
Unregulated gambling sites have a history of lacking player protections in the form of responsible gambling and financial accountability. The presumption has long been that if a gambling platform opts to avoid regulation, there is a reason for this, be it untested games or software, tax avoidance, lack of adherence to anti-money laundering practices or other regulatory issues. 
Worryingly, the lack of regulation at crypto sites has become a selling point. Some of these operators market and emphasise anonymity and lack registration checks while "guaranteeing" player safety. At the macro level, this is a major setback for anti-money laundering regulations and ensuring that the gambling industry is crime free.
The deeper you dive into the crypto gambling industry, the more player protection issues become apparent. For example, some crypto casinos, like Highstakes.io, offer 100% cash match welcome bonuses of up to 5 BTC, which at today's exchange rate is over £68,000. The deal comes with wagering requirements of 25x, meaning a player would have to wager 125 BTC worth of bets (£1,700,000) before being able to withdraw any winnings. 
Price swings and crypto crashes
When consumers gamble with crypto, they expose themselves to market price volatility. This is widely acknowledged as both a pro and a con simultaneously, given the potential for crypto values to swing wildly and rapidly in one direction or the other. In some cases, this is even marketed as creating a double or extra gamble for players.
Still, the crypto market has recently had one of the biggest crashes in its short history and the situation is so bleak, the Washington Post called it "2022's crypto winter". The crash has been attributed to market mismanagement (and potentially manipulation), this was possible due largely to the unregulated nature of crypto. 
Some of the biggest crypto companies such as FTX, Three Arrows, Terra and BlockFi have gone into bankruptcy, and low-level investors have lost billions in the process. For players who invested in crypto, the crash has caused huge losses, highlighting the intrinsic instability of using the currency. 
The Twitch Ban
While crypto gambling sites remain popular, the myriad of issues that unregulated crypto gambling causes for player safety have been so widely recognised that even Twitch let go of commercial concerns, and put in place a de-facto crypto gambling ban on its platform.
Interestingly, Twitch hasn't banned fiat gambling sites – the detail is all in the wording of their new policy – it has banned unlicensed gambling sites and those licensed by a jurisdiction that does not provide enough player protections – AKA Curacao e-gaming. While the policy doesn't outright name crypto-gambling sites, it's designed and aims to remove them. 
The ban went into effect on October 18th, 2022; previously, crypto gambling sites like Stake.com had a significant presence on the platform, reaching and influencing millions of gamblers through high-level sponsorship deals.
The bottom line: how does crypto gambling affect players?
For players who value privacy and anonymity above everything else, crypto gambling is a dream come true. Likewise, those who genuinely want to take a chance on a currency that may (or may not) increase radically in value going forwards may find crypto right up their street. 
But for consumers who want consumer protections, crypto gambling can be uncertain. As crypto is completely unregulated, it can put players at greater risk in some ways. 
You might also find the following articles interesting:
TRENDING POSTS