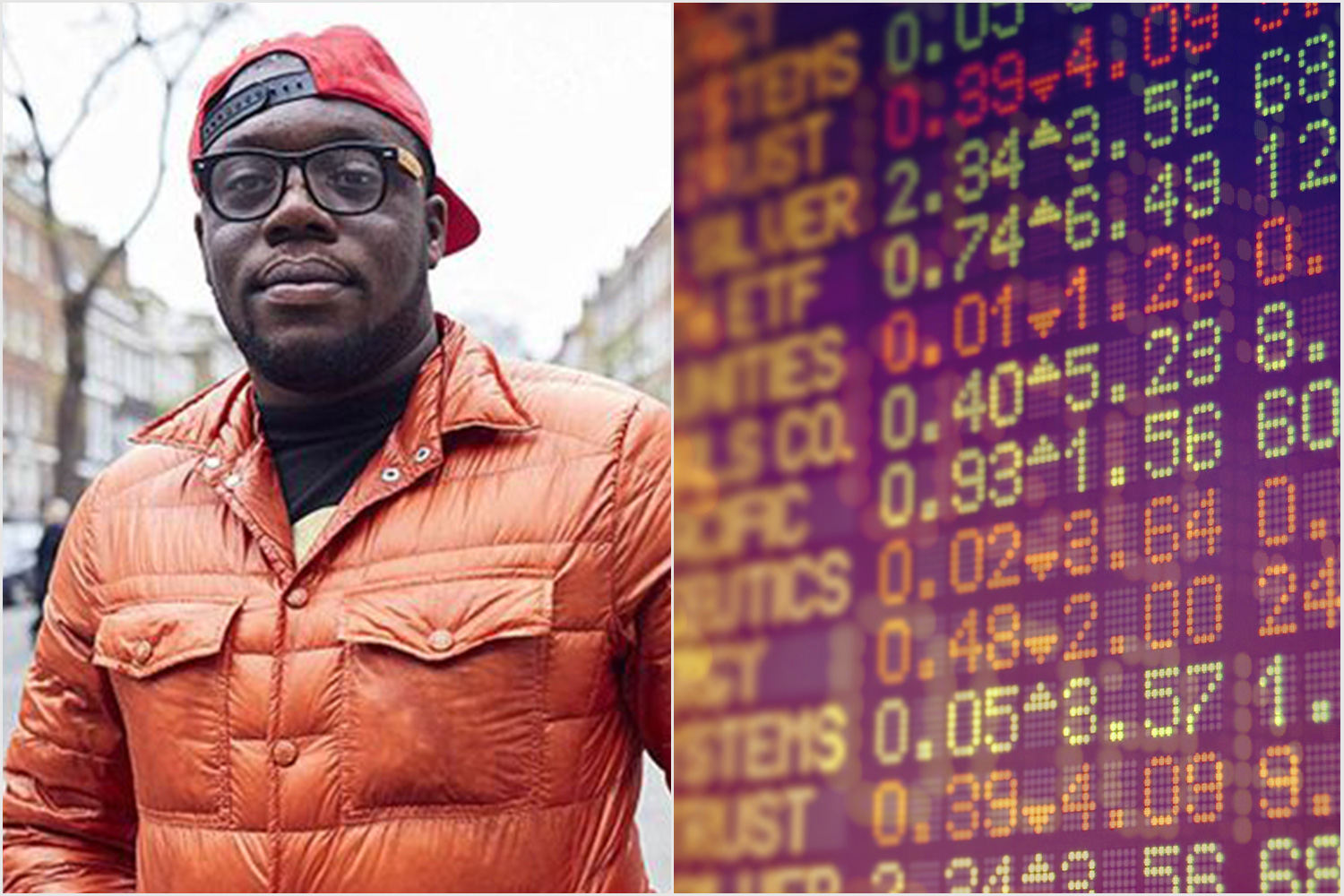 On Sunday, July 12, 2015, a 21-year old by the name of Elijah Oyefeso had the kind of morning most would consider to be catastrophic. You'd think that if you were the owner of a Bentley Continental, little could be worse than crashing the thing. But you'd be wrong, as Oyefeso proved on that fateful morning. Not only did he crash his blue Bentley, but he managed to crash it into his own golden Lamborghini Gallardo.
Suffice to say, the kind off double-heartbreak that would have crippled most people – especially at the tender age of 21.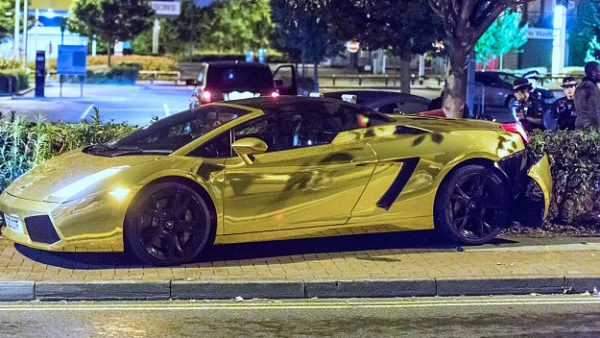 So how did Oyefeso react?
"Life goes on," his exact quote at the time, writing off not only his car, but the whole incident as one big joke. That's around £500,000 worth of cars involved in an accident in the same time and belonging to one guy, who somehow didn't give a damn.
Why exactly?
According to Oyefeso, it's got something to do with the fact that he rakes in £30,000 on a BAD month.
A Different Breed of College Dropout
For most people, dropping out of college with an unpaid student loan would probably be a bad idea. For Oyefeso however, it's no doubt the best decision of his entire life. If his own testimony on his success is to be believed, he earns somewhere in the region of £70,000 and £80,000 every month. Even more impressively, he does it by working just ONE hour a day trading stocks.
The Daily Mail first broke the story on Oyefeso's success, reporting that he made the decision to leave college and use his student loan to start trading. Not only was he able to pay it back in full, but he suddenly found himself propelled to the realms of the super-rich. His Instagram profile statement pretty much says it all, which currently reads as follows:
"MY NAME IS ELIJAH, & BEFORE I TURNED 20 I BOUGHT A LAMBO/BENTLEY WHICH REALLY PISSED ME OFF CUS I WAS TOO BROKE TO BUY A JET"
A little vulgar? Perhaps, but not exactly the kind of thing that goes unnoticed by those out to get as rich as possible as fast as possible. Not that he stops there – he regularly posts snapshots of huge wads of cash, his luxury car collection (including those he crashed), Rolex watches and so on.
The Secret to Success
So while so many students can't even afford to run a car while studying, Oyefeso went the exact opposite way – ditch the studies, get rich. He was studying International Football Business Management in Buckingham when he decided it wasn't for him, but what's the secret to his success?
"If you don't take any risks, you won't be successful. There's no limit, why can't I buy an island? You've got one life so you've got to live it," he said, keeping things a little on the vague side.
"The course was alright but it's not my passion. I didn't want to work under anyone,"
"I'm still in touch with some of my friends from uni. I'm in contact with about 25 per cent and they're just about to graduate."
"Now I'm going to try and help them out. I've got a holding company with five different companies underneath it and I'm getting them involved. One is called Dreams Come True,"
"What I'm trying to do is get into music. One of my friends is studying Music at uni and I'm going to help promote and market them,"
"I'll also use some of my assets to do their music video."
All of which seems to suggest that far from a guy who had a run of luck, Oyefeso could well be the kind of shrewd businessman that knows exactly how to get the job done. He talked of making money on the all-or-nothing investments at the heart of binary trading, which he firmly believes is something that more people should be getting into.
That said, he fully admits that trading isn't for everyone and it's crucial to consider your options and circumstances carefully.
"Education is very important, some say you need a degree to get a job. My first big loss was £2000, but I never gave up," he said.
"I think everyone has an entrepreneur mind. Surround yourself with rich people and don't give up your dreams,"
"You might struggle at first but that's part of life, you might not make money for the first few months. I found an account manager who supported me,"
"Work for yourself –– go to the city and get in touch with CEOs, make some contacts,"
"My role model is Timothy Sykes. He comes from a low-class background and is involved in trading just like me."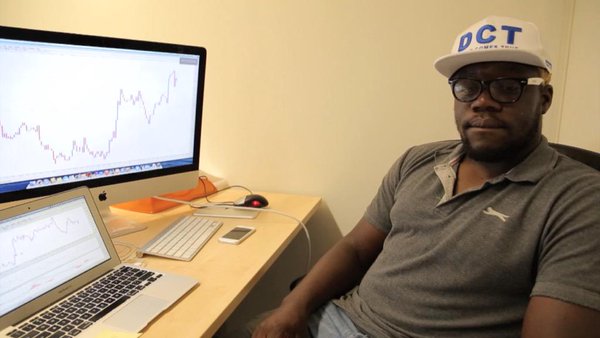 Beyond Trading
Oyefeso goes to church three times every week and credits his success to both hard work and faith. But in reality, it actually all comes down to the empire he set up after beginning turning a profit in binary trading. Rather than simply making money by investing and trading for himself, Oyefeso went into business offering signals and related services for other traders. Like thousands of others on the market just like him, he launched a service that's initially free, but then costs £107 per month to be provided with the very best signals.
And as quality signals can translate to huge and on-going wins, it's a small price to pay.
That is…if it's legit and the signals work.
In any case, the immediate lesson to learn from the story of Oyefeso is that his current lifestyle may not in fact be funded by trading. To an undisclosed extent, his legions of followers both past and present have no doubt pumped huge sums of cash into his coffers, adding to his wealth irrespective of the result. Indeed, the important thing to remember when signing up for these kinds of services is that whether you win or lose, the broker or signal service you sign up with always wins.
Scam Claims
To bury your head in the sand and ignore the fact that there are plenty calling Oyefeso an outright scam artist would be unwise. In fact, it's sensible to be a little on the apprehensive side these days when it comes to anyone claiming they can make you rich. The simple truth being, most just aren't as generous as they appear to be.
As for Oyefeso, the DCT Training Group he set up to help his fellow men features the following blurb:
"The benefits of options trading include low capital investment to get started and no leverage on your investment. Meaning if you invested £10 on a trade you could only lose £10 and your balance could never end up in the negative. It allows high rewards with fast returns. We don't have to sit around waiting for weeks to see a return on our investment as returns can be made in a matter of minutes. Everything is a controlled risk as you set the investment amount and duration. "
"We send around 10 signals throughout the day. Return rates are usually around 70 – 85% profit back on successful trades. We advise spreading your investment by putting a small % of your balance on each trade."
"We average around 7/8 successful trades out of 10 on a consistent basis."
If we're being honest now, an 80% success rate on trades is quite simply unbelievable. And that's meant literally – it treads a fine line between absurd and impossible. Which seems to give the impression that all may not be as it seems. It's not that Oyefeso's success is under dispute, but perhaps the information and services being offered aren't as transparent as they could be.
Go Your Own Way
The simple fact of the matter is that when getting started in trading for the first time, rags-to-riches dreams almost never come true. You can only win big by taking big risks and facing the prospect of losing everything. There never have been and nor will there ever be guaranteed ways of making big bucks in no time at all. If there were, none of us would have to work.
Over time, it's perfectly possible to build and hone trading skills to such an extent that you can make money. Perhaps even, make a living. But it's a case of overlooking empty offers and instead starting up with a broker you can trust. IQ Option is one such example, offering direct access to trading markets without any false promises or claims. The educational resources, tools and features are there, but ultimately it's up to you to go your own way, make your own decisions and write your own story.
You might eventually get rich, you might find trading isn't for you or you might go the exact same way as Oyefeso and go into business helping other traders. In any and all cases, it's you and you alone that will get you where you need to be.
Golden Lamborghinis at the age of 21 sound great, but will only ever be a reality for one in a billion or so.
You might also find the following articles interesting:
TRENDING POSTS