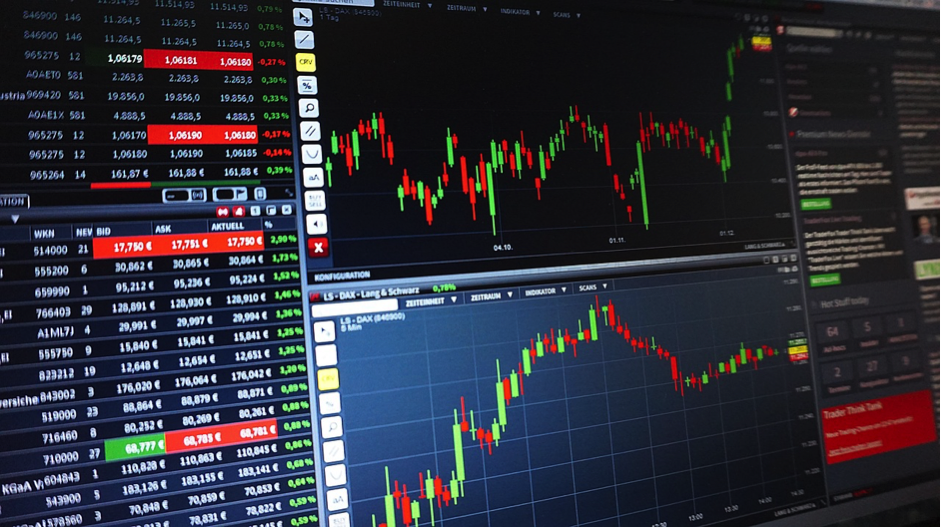 Binary options trading has seen an on-going surge in popularity over the past few years. A popular alternative to traditional gambling, binary trading involves 'betting' on one of two possible outcomes involving stocks, commodities, Forex currency pairs and indices. You decide which of the two outcomes is most likely and turn a profit if you're right.
If you're wrong, you lose all (or most) of the money you invested.
So in order to clarify just a few of the most important and long-standing misconceptions, what follows is an overview of 10 common binary options myths and their respective truths:
Myth 1: Binary options trading is the same as gambling
To an extent, you can understand why some consider binary options trading to be nothing but a form of gambling. Given that there's no way of predicting the outcome of a trade with 100% certainty, there's always a risk of loss. Hence, you're taking your chances with every trade. Nevertheless, traders have access to a world of invaluable information that can help steer their trades in an educated and informed direction. There may be a risk factor to consider, but traders also have a say in the outcome – not quite the same as just rolling a dice.
Myth 2: Binary trading is only suitable for the rich
Existing wealth can play a role in the creation of a successful trading portfolio, but is by no means a prerequisite. There are many brokers in business right now that allow traders to put as little as say $10 on the line with every trade. It's also possible to sign up and get started in the first place for no more than $50. For the first time, it's no longer a case of stocks, commodities, Forex currency pairs and indices trading opportunities being limited to those who are already rich.
Myth 3: There's a steep learning curve to traverse
Not only are the fundamentals of binary trading surprisingly simple, but there's also the option of seeing how things work with a demo account. Opening a demo account means being able to enter into real-life trades with virtual currency, in order to see how the system works and gauge the effectiveness of your actions. Rather than diving in at the deep end and putting your own money on the line, it simply makes sense to learn the ropes with a risk-free demo account.
Myth 4: Binary trading is a scam
It's unfair and unrealistic to label any aspect of binary trading as scam. This is because it's ultimately the trader and the trader alone who is responsible for every decision they make. Brokers simply provide a platform through which the trader can access the various trading instruments available. When traders run head-on into heavy losses, they often point the finger of blame at their brokers. All of which results in brokers unfairly being labelled scammers.
Myth 5: Binary trading is great for generating fast returns
Theoretically, you could put a huge sum of money on the line with a highly questionable trade and turn a massive profit within a matter of minutes. Nevertheless, doing so could also mean losing every penny just as quickly. Binary trading has the potential to generate fast returns only to the extent to which you can tolerate potential losses. For most newcomers to trading, it's a case of slowly but surely progressing from low-risk trades with modest returns to the riskier trades with higher potential profits. Without exception, entering the world of binary trading in the hope of striking it rich overnight is a recipe for disaster.
Myth 6: Predicting the outcome is impossible
Once again, this assumption is the reason why binary options trading is routinely compared and contrasted to traditional gambling. From a purely statistical perspective, it's also true – you cannot predict the outcome of any trade with 100% certainty. However, research your specialist field of trading intensively enough and you could find yourself in a position where you're 99.9% sure of a positive outcome. The greater the extent to which you apply yourself, the easier it becomes to accurately predict what's going to happen next. It's essentially a case of tipping the odds in your favour through intensive research.
Myth 7: Bonus offers = free trades
Just as is the case with online casinos, binary options brokers offer new customers all manner of incentives. Some of which are labelled as 'free trades', which allow customers to enter into trades without using their own money. Unfortunately, heavy terms and conditions always apply. In accordance with the broker or the nature of the bonus, you could be looking at a caveat wherein you need to trade to the value of 5X the bonus amount right up to 50X the bonus amount in your own money, before you'll gain any access to the profits made using the bonus funds. Take nothing for granted – read all bonus terms and conditions in full, before accepting any incentives.
Myth 8: Trading is dangerous, addictive and should be avoided
Last up, binary options trading shares a great many similarities with traditional gambling. You need to carefully manage your bankroll, ensure you take decisions based on logic rather than emotions and know when to walk away. If you're able to accomplish all this without straying into irresponsible trading, there's really nothing dangerous about it. However, if you're the type that quickly loses control and allows emotions to influence decision-making, binary trading probably isn't for you. See how you get on with a demo account, enter into a few trades using virtual currency and see whether or not you're cut out for life as a casual trader.
You might also find the following articles interesting:
TRENDING POSTS