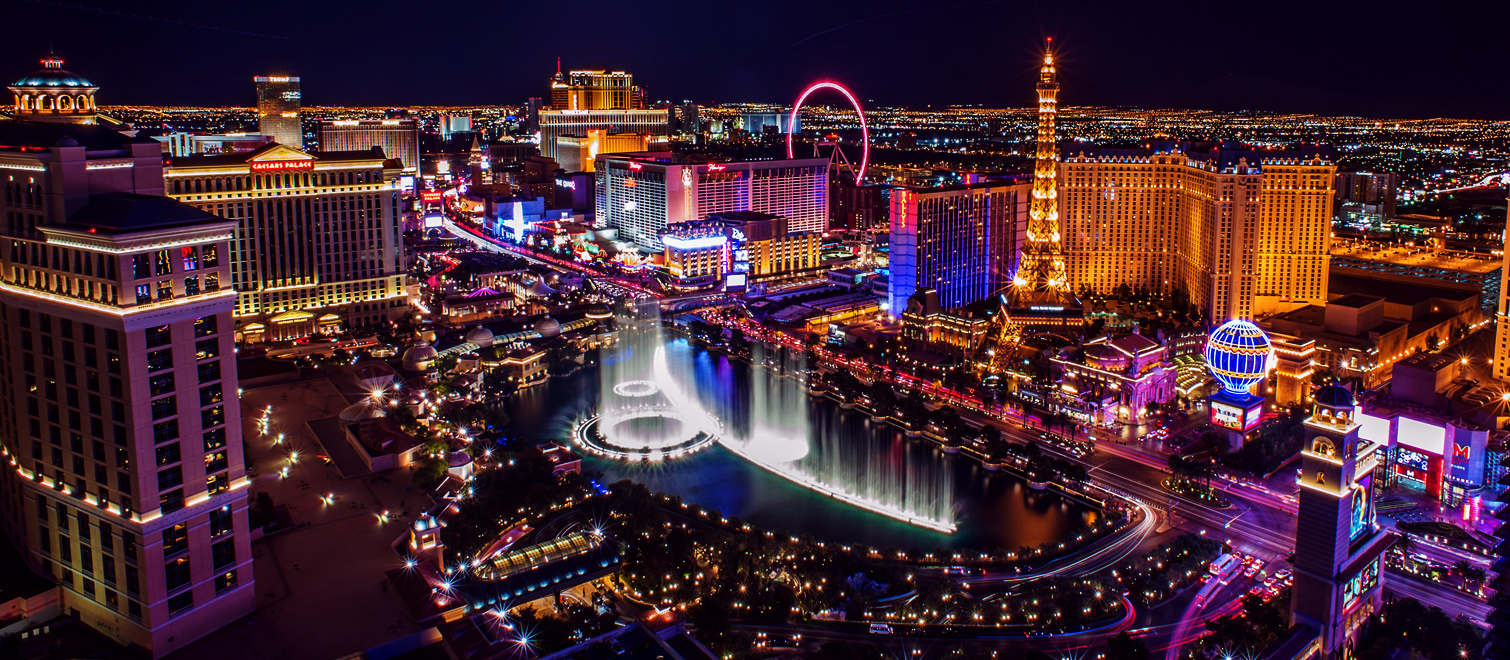 Packing for a long-overdue trip to Las Vegas is just about as exciting as it gets.  Particularly if your plants have been on hold for several years, for reasons that don't need to be mentioned.
What's great about Las Vegas is how with the right approach, planning and enjoying an unforgettable trip can be surprisingly cheap. From hotels to restaurants to bars to clubs to concerts, there are some insane bargains to be found in and around Las Vegas.
Of course, this does nothing to stem the tide of the millions of people who depart Sin City each year without a penny to their name.  A land of bargains it may be, but Las Vegas is also precision-engineered to separate you from every penny you own. 
This is why it is important to have your game plan in order, long before you leave.  Admittedly, these are all the kinds of administrative formalities that can make the whole thing seems a little less exciting. But if you would prefer to leave with more than the shirt on your back, they're also essential.
For enthusiastic first-timers counting down to their first trip to Sin City, here's how to ensure you don't leave with significantly less than you bargained for:
1. Create a Separate Gambling Fund
First up, never pool your gambling funds together with your general spending money. It's a recipe for disaster, as you are guaranteed to lose sight of which expenses matter most. 
The best approach is to create a separate gambling fund, based on how much you can afford to spend/lose each day. These funds should be completely separated from your primary vacation pot, which you'll be using for food, drink, entertainment, transportation and so on.
If you're not exactly reliable or responsible with a credit card, stuff some gambling cash into a bunch of envelopes – one for each day of your trip. 
2. Leave Your Credit Cards in the Hotel 
Speaking of which, taking credit and debit cards into a casino is almost always a bad idea. Sooner or later, you're almost certain to succumb to temptation, and to spend more than you intended to. 
ATMs are positioned in strategic locations around casinos, making it all the more difficult to stay within your budget. Worst of all, there's a growing contingency of slots and other machines in casinos where you can actually wager with credit and debit cards.
Irrespective of how good you think your willpower is, it's best not to test it on your first trip to the strip.
3. Do Your Research Ahead of Time
Avoid the temptation to visit random casinos at equally random times. In the run-up to your trip, conduct plenty of research into the casinos that suit both your gaming preferences and your budget.
Some casinos naturally cater to high rollers, while effectively short-changing their budget-conscious counterparts. If your goal is to get the best possible value for money, you need to head to casinos that cater to players like you. 
While conducting your research, you may also be able to sign up for certain membership schemes and loyalty programs in the process. This will save you time on the day, and could also grant you access to a wide variety of perks and privileges.
3. Be Careful with Comps 
The amount of stuff that gets handed out for free never fails to take Sin City newcomers by surprise. Though sooner or later, you learn that there really is no such thing as a free lunch. 
Of course, anything you enjoy that costs you nothing is great. But it's important to remember that all casino freebies are handed out primarily with their best interests in mind.
Food and drinks (alcohol in particular) are liberally distributed to keep customers happy. The more you spend, the more likely you are to find your freebies growing in value. Take full advantage of them by all means, but don't lose sight of why you're being treated like royalty.
4. Set Specific Win and Loss Limits
Walking away from a heavy loss can be painful. As can accepting your losing streak isn't going to end, and calling it a day. 
But what can be even more difficult in a sensory-stimulating casino setting is walking away from a big win. You strike it lucky, you pocket more than you bargained for, and you suddenly feel invincible.
This almost always turns out to be a recipe for unnecessary losses. On both sides of the spectrum, it is essential to set yourself a realistic win and loss limit.  For example, if you start out each night with $100, you quit the moment you're down to $10, or if your wins total $200 or more. Do so and you'll never end up too far in the black. 
5. Don't Let Your Ego Get the Better of You 
You walk into a casino, you head to a quiet craps table, and you start playing with your assigned $50 budget. The next thing you know, the whole thing has turned into a party-type situation, and you're surrounded by a dozen animated revellers who are all your new best friends.
This is all part and parcel of what makes casino gambling a fantastic experience.  But it can also be the kind of thing that separates you from your sense. You want to keep up appearances, and so you start making decisions based on emotions. 
No prizes for guessing the outcome of this particular scenario, which is best avoided. 
6. Focus on the Experience
Last up, the single most important rule when it comes to successful gambling is to remember what 'success' really means. Contrary to popular belief, successful gambling is not about turning a profit. It's about enjoying the experience, and getting something fantastic in return for your money.
If you can get into this mindset, you'll have a much better time on your trip. You'll also find your money goes much further, as you'll learn how to take pleasure in low-stakes games. You won't exclusively by setting your sights on unicorn jackpots, which you've literally zero chance of picking up. 
Soak up your surroundings, focus on experience, and remind yourself regularly what casino gaming is all about. 
You might also find the following articles interesting:
TRENDING POSTS