If you're planning your first ever trip to Las Vegas, first of all…congratulations! No matter how committed a casino gamer or gambler you are, you simply cannot begin to comprehend what it's really like in Sin City until you've experienced it for yourself. TV and movies do a mixed job of showing what goes down, but rest assured the real deal really is nothing like you'll expect. Suffice to say, it's guaranteed to blow you away!
But at the same time, there are certain things pretty much every first-time visitor to Vegas comes away wishing they'd known ahead of time. Some will save you time, some will save you money and others are just…well, interesting if nothing else!
So for those headed out to Vegas in the near future and in search of a little pre-trip education, here's a quick rundown of a few things every first-timer should know:
Your room rate doesn't include the 'resort fee'
First up, Las Vegas is renowned for serving up hundreds of thousands of incredible accommodation deals day in and day out, with awesome hotels up for grabs for as little as $50 per night. However, it's important to note that in a lot of instances, you might find a 'resort fee' added onto your nightly hotel bill that wasn't clearly advertised. It's usually around an extra $20 to $30 per night and covers things like using the safe, bottles water, magazines, Wi-Fi and so on – optional services that might just be mandatory, so be sure to check before booking.
It starts the second you arrive
You don't need to hit The Strip to know where you are – McCarran International Airport makes it pretty obvious from the moment you touch down. The whole damn place is buzzing with slots, video poker machines and all manner of games and goodies to get you in the mood. In fact, you can even dive into a little gambling action before you've even collected your luggage!
Smoking is still permitted
Or at least, to a certain degree. It's not as if the vast majority of casinos, bars, hotels and whatnot allow folk to some to their heart's content alongside non-smokers. Instead, many still have specific areas where smoking is permitted, though in a lot of cases the smell and a fair amount of second-hand smoke can and does find its way into the premises as a whole.
Cannabis is now legal
In addition, don't be shocked if you find yourself coming across the distinct fragrance of cannabis at every turn. Nevada was one of a handful of US states to officially legalise recreational cannabis in November last year and…well, let's just say people are embracing their newfound freedom!
You can drink booze on the street
Interestingly, there are currently only Memphis, New Orleans, Las Vegas and a few other US cities where it's legally permitted to consume alcohol in the street. People can and very much do drink whenever and wherever they please in Las Vegas – folk walking around with brightly coloured cocktails at breakfast time being a standard everyday sight.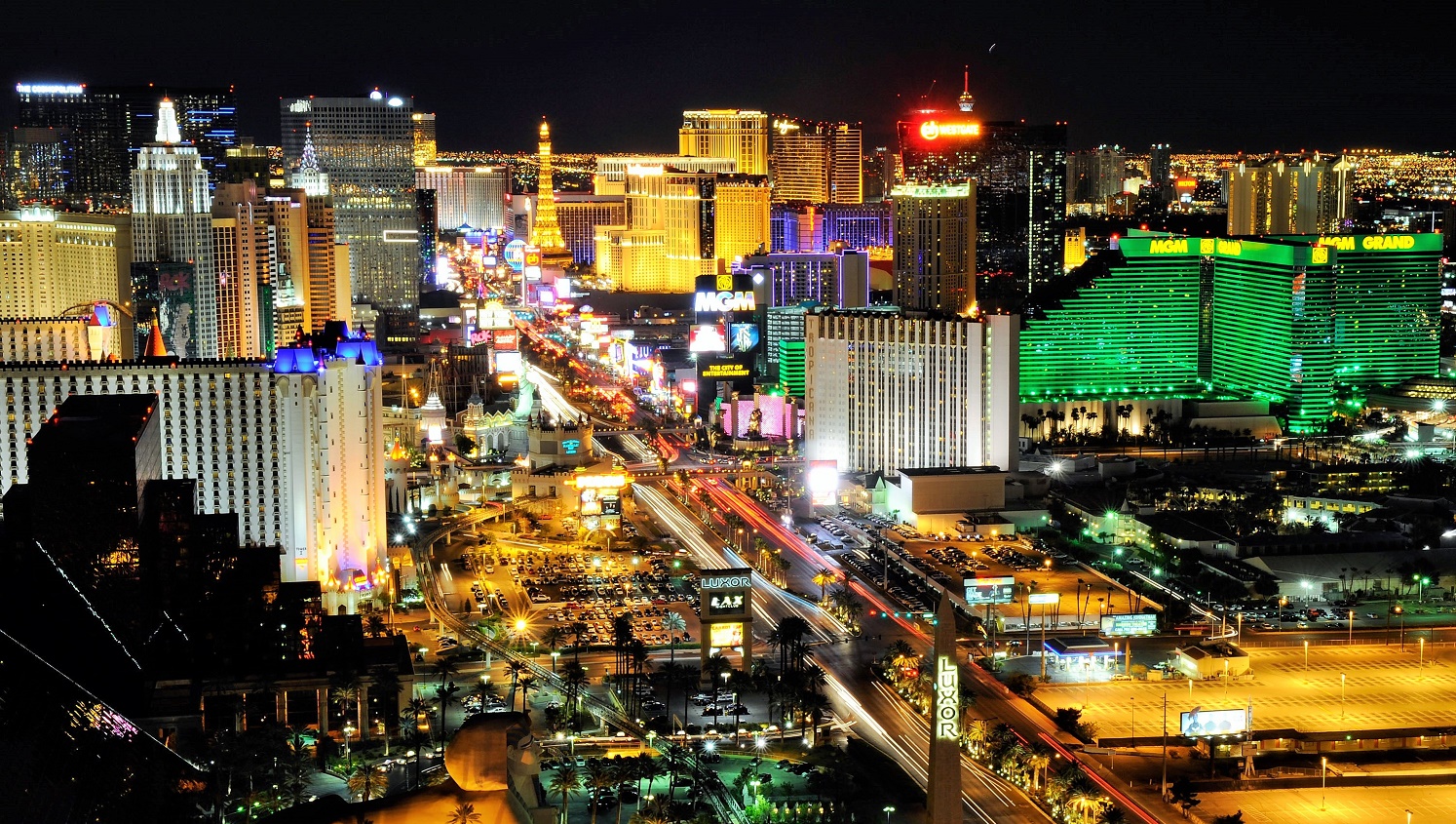 You can't gamble or drink if you're under 21
Don't make the mistake so many Brits make and head to Vegas at the age of 18, 19 or 20, hoping to enjoy the experience. You might be able to drink and gamble here once you're 18 – in Vegas you need to be 21 to do either. And yes, they do have a habit of being very strict when it comes to ID and age checks. So unless you want to spend your trip drinking lemonade and watching everyone else have fun, maybe hold off until you're old enough!
If you're over 21, booze is free
Or at least, to a certain degree. When hanging out in casinos, just as long as you can be seen pumping money into games…even just a small amount…waitresses will float around all night and hand you drinks for free. They might even take you order and let you get anything you want from the bar for free. You have to tip of course, but it's still tantamount to free booze.
Indulging too hard is a bad idea
But at the same time, they only do this because they know that the more you drink, the more likely you are to make bad decisions and spend more than you can afford to. Enjoy the freebies by all means, but don't go getting carried away!
Short Walks Aren't Short
As the roads are always packed and taxis are overpriced, you'll do a lot of walking. But rest assured that what sounds like a quick stroll to and from any given casino or show could mean walking more than a kilometre in both directions. Vegas might look small and compact on TV, but in real life it's quite the opposite.
Expect extreme temperatures
If you head to Vegas in the summer, you can expect the kinds of temperatures that make it unbearable to walk more than 100 yards. Seriously – think in the region of 38 degrees C as an average! And if you go during the winter, the average you'll be looking at will be about 13 degrees during the day, often dipping below freezing at night.
The food can be awesome
Not only is food (particularly buffet deals) in Vegas surprisingly cheap, but it's also pretty damn good too. You've probably heard of those $15 all-you-can-eat surf n' turn buffets – they really are every bit as good as they sound. Or at least, they can be – research your options before making your final choices, otherwise you won't know where to start. There are thousands of places to eat and a good 50% of them or so are probably worth avoiding!
Not everyone likes it
Last but not least, don't be at all surprised if after spending a few days in Vegas, you honestly cannot wait to get home. And aren't likely to make any return-visit plans anytime soon. It's one of those places people either 'get' or they don't. Even those that are totally into gambling and cannot wait to dive into pure hedonism often find they're not too keen on the place after seeing what it's all about. So if you love it, good for you! If you don't, try not to beat yourself up…you're far from the only one!
You might also find the following articles interesting:
TRENDING POSTS