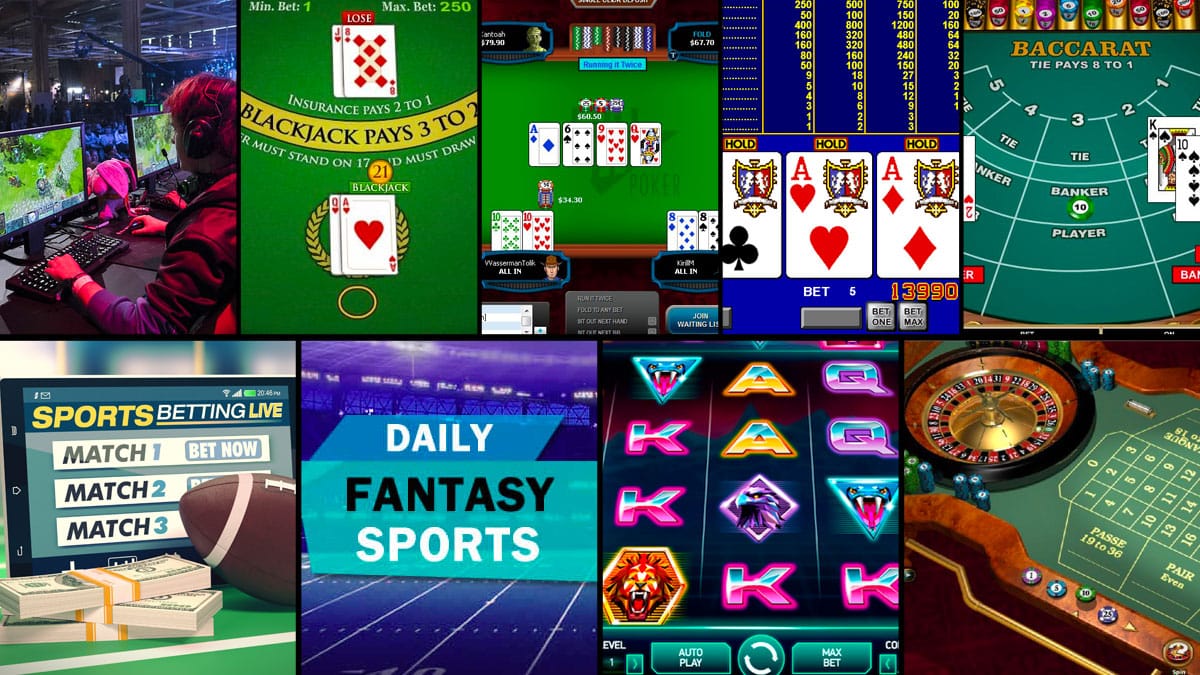 It can be hard to narrow down which game to play at a casino, with such a huge range of options to choose from. This counts double with an online casino, where there's so much choice and (quite often) so little time. Do you play some slots? Maybe a hand of Blackjack?  Perhaps try out Baccarat for the first time, having heard it's a pretty simple deal?
Truth is, the best thing you can do at any casino (online or in the real world) is to indulge in as many different types of games as possible.  Variety is the spice of life, and you really can't get too much of a good thing (within sensible moderation). 
That's why we wrote this quick guide – a brief overview to the top games you'll find in every good casino.  If unsure where to start online, you can discover the best games at new casinos online at Casino Online In for Canadian players. 
Slots
The most extensively-played game in both online and land-based casinos, slots are everywhere. They're the easiest game to learn and also the easiest to play – you don't need any real talent or skill, as everything is down to pure luck.
All you have to do is to place your bet and push the spin button! Whilst they can get a bit samey in some instances, there's such a massive variety of different slots you can change up your gameplay as often as you like. You can go from playing a Game of Thrones slot to one about cowboys in seconds!
Just don't fall into the trap of thinking there's anything you can do to influence the outcome.  Every spin is 100% random, 100% of the time.
Baccarat
Whilst many people think of Baccarat as a complicated game played by seasoned casino pros, it couldn't be further from the truth. To describe it simply, it's a bit like Blackjack, except you can bet on either the banker or the player (rather than just your own hand).  
The general rule with Baccarat is that it's most likely that the banker will have the better hand – roughly 53% of the time. Whilst it may take you a few rounds to get the full gist of the game, once you get the hang of it, it's rather simple.
If in doubt, you can always simply bet on the banker's hand, and enjoy a slightly better chance of winning them with your own hand. Not that this is a viable way to turn a meaningful profit, but still – easy and enjoyable.
Roulette
Another simple game, the whole aim of roulette is to correctly predict where the ball will land on the wheel. There are different bets, such as predicting whether it will land on a certain number, a certain colour, or odds or evens. It caters to all player styles (and budgets) and is incredibly easy to grasp.
If you like high-risk bets, you'll get the best odds by trying to guess which exact number the ball will land on. If you like a smaller bet with a better chance of coming in, you can go for the colour or if it will land on odds/evens for smaller payouts.
Roulette is another game that can be enjoyed by anyone, as there is absolutely no skill or intuition needed. 
Blackjack
Blackjack is deceptively simple – get closer to 21 than the dealer and you win. But there are a lot of nuances and strategies to this game that can make it slightly more difficult to master.  Hence, it is best to learn the basic rules, and then find a simple betting chart so that you can gradually learn the odds of any possible outcome.
These strategy charts will tell you when you should hit or stick, depending on your hand and the face-up card the dealer has. Also, never take insurance and never split tens! 
Craps
Craps is more of a social game, with intriguing etiquette when played in a land-based casino. Whilst there are quite a lot of rules to learn, it all boils down to trying to guess what number the dice will land on.
There are plenty of optional bets to place, so if you like a lot of choice with your betting, craps could be the way to go. To get the full experience as well you ideally want to play it in a land-based casino.
Video poker
Poker is one of the hardest casino games to play well. It's incredibly situational and no two games will ever be the same. There's a lot to remember as well – the order of the turns, the hand rankings, what hands your competitors may have etc. It can be overwhelming for newcomers, and understandably so.
Video poker is a great way to start. You get to familiarise yourself with all of the different hands and different variations of poker, as well as practise some basic strategies. If you like competitive games, this may be right up your street!
Poker tournaments
Last up, we have the next progression with poker – tournaments. These are fun to take part in, but extremely difficult to win. You need to have a very firm grasp on the rules and hands of poker, whilst also being able to read competitors and manage your emotions. The upside is you can win a boatload of money, and a whole world of other amazing prizes…if you play your cards right.
The best way to learn tournaments is by first playing video poker to get the hang of things. Then start with low stakes, learn the rhythm of games and get good at reading competitors. When you feel confident enough and have enough bankroll, then you can step into the arena with the major players.
You might also find the following articles interesting:
TRENDING POSTS