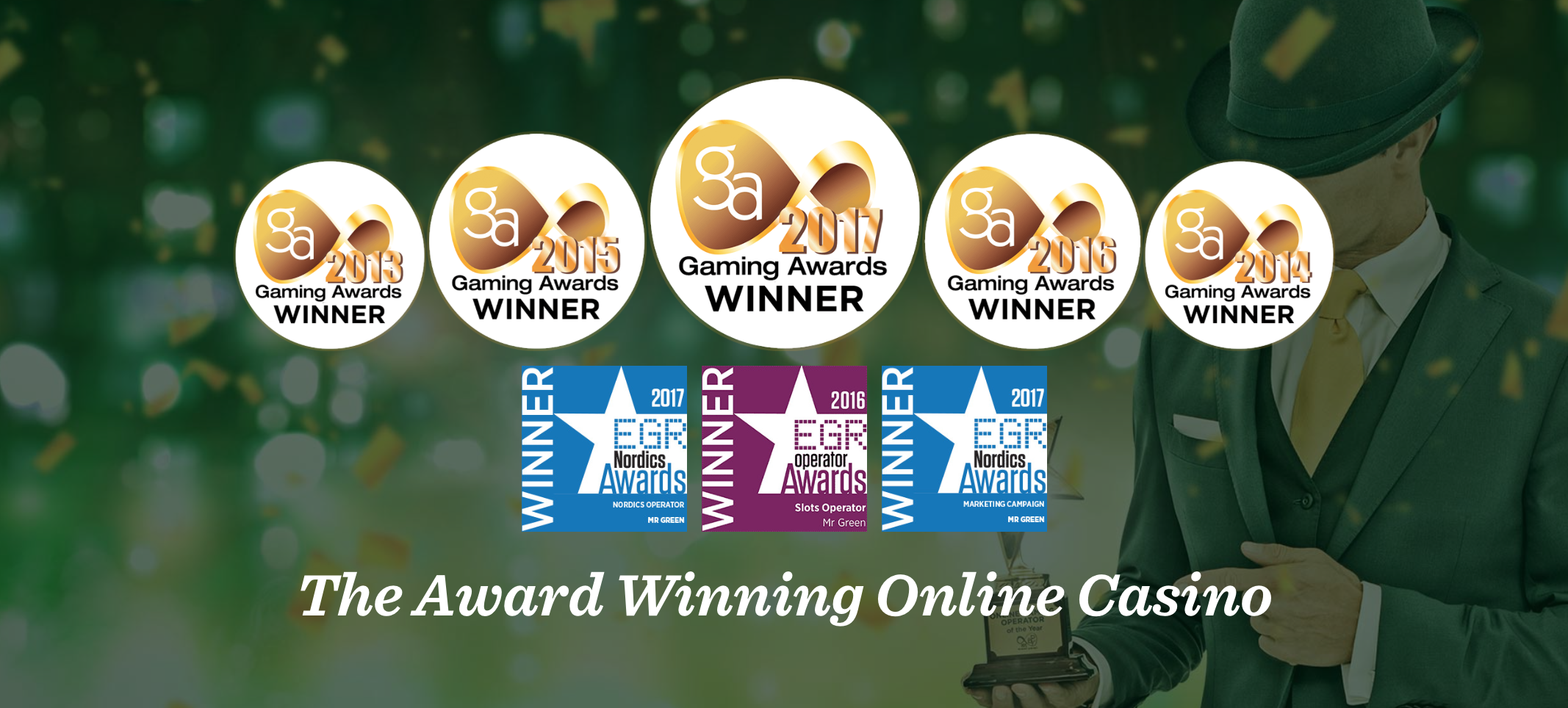 Ask yourself – what are you looking for in an online casino? Then ask yourself – how hard should it be to find a brand that ticks all the right boxes?
In answer to the first, it doesn't take a lot to deliver a solid casino experience these days. Plenty of games, decent bonuses, good customer service and total account security. Not to mention, an intuitive user-experience, full licensing and a strong reputation for getting the job done. All in all, not too much to ask…right?
Of course not, so how and why do so many casino service providers get things so wrong?
The answer sadly eludes us. But what we can at least say for sure is that on the opposite end of the spectrum, there are some casino brands that are flying the flag for quality like never before.
One of which being the ever-classy chap himself, Mr Green.
Mr Green Casino is one of the most reputable and popular online casinos on the web right now. Featuring a staggeringly large catalogue of games on its multi-software platform, the casino boasts a uniquely slick and easy to use website interface. The Mr Green brand swiftly rose to prominence on a global basis and has become a household name – despite having only been established in the last decade.
And in terms of licensing and regulation, these guys tick all the necessary boxes and then some. Mr Green Casino is licensed in the jurisdiction of Malta and is regulated by the UK Gambling Commission. Enough said!
Site Summary
Sweetening the del for new customers is something that's done as standard these days. But at the same time, the quality of the welcome deals and bonuses on offer varies massively from one brand to the next. As for Mr Green Casino, these guys have some fantastic and admirably generous promotions, all deigned to ensure its customers have an enjoyable experience. First off, there's the welcome bonus package; the casino will match any customer's first deposit (up to £100) with a 100% match bonus. This is as well giving away 100 free spins on the hugely popular Starburst slot game, after playing your first £20 of real money.
Terms and conditions of course apply, but aren't nearly as steep or restrictive as you'd come across elsewhere.
In addition, if you prefer playing live-dealer casino games, then you'll probably love the "Casino Second Chance Bonus." Put simply, make and wager your first deposit (£20 or more) in one of the Casino's live games and you will get 50% cashback (up to £50) if you lose. The idea being that if luck's not exactly on your side…which it might not be…you won't have to deal with a bitter taste in your mouth for too long. With a 50% refund, you'll no doubt be back for more!
Whichever option you choose, you will still get 20 days with 5 free spins per day, which can be used on a range of exciting games.

The site as a whole is extremely easy to navigate and even those with no idea how to do these kinds of things will have no issue getting started. Creating a new account with Mr Green Casino is as simple and straightforward as can be. Simply click on the "create account" symbol, which is located on the top right of the home page. Then just follow the few steps required, which include entering some basic personal information, and verifying your account's email address.
Payments
Mr Green Casino accepts a full range of payment and withdrawal options, including direct bank transfers, Visa, MasterCard, Skrill, and EntroPay. The site is safe and secure, using an SSL Encryption to ensure all customer's card details and personal information are protected from online theft and fraud. To be honest, we always recommend against going near any online casino that doesn't take a similarly robust approach to account security. It's not just your personal information on the line, but also your cash!
Withdrawals are handled swiftly and promptly while larger payouts, should you be lucky enough to win one of the multi-million-pound jackpots, are paid in installments. All standard and all solid across the board.
Best Features
In any Mr Green Casino UK review, you'll find mentions of the site's various exceptional features, including the enormous range of games, the latest releases, 24/7 customer support and so on. However, we're also fans of the fact that the casino's games are guaranteed fair by the Swedish National Laboratory of Forensic Science. When it comes to fair play and computer algorithms you can trust…well, let's just say they don't come much more reliable than this!
Still, arguably the brand's best feature of all is its commitment to responsible and safe gambling. Players are encouraged to set daily, weekly, or monthly deposit limits, and you will be prevented from overspending by the site. You can also control how much money you lose. If you set a loss limit, you will be banned from playing until the limit period has expired. Furthermore, the site offers a ton of resources and information regarding responsible gaming and has an interactive support department which can offer direct assistance to players or their families should they develop an addiction.
So rather than turning a blind eye to the subject of problem gambling, Mr Green accepts it for what it is. And goes one step further by working hard to prevent it from happening. There aren't many online casino service providers that go this far, though to be frank there really should be!
Conclusion
Mr Green is a solid all round choice for players looking for everything done exactly how it should be done. Not to mention, the most enormous archive of games, brilliant site performance and special offers that rank right up there with the best in the business.
Oh and just in case you wondered, the answer is yes – Mr Green Casino does also offers a sportsbook facility, if you're out to dive into something seriously competitive!
You might also find the following articles interesting:
TRENDING POSTS