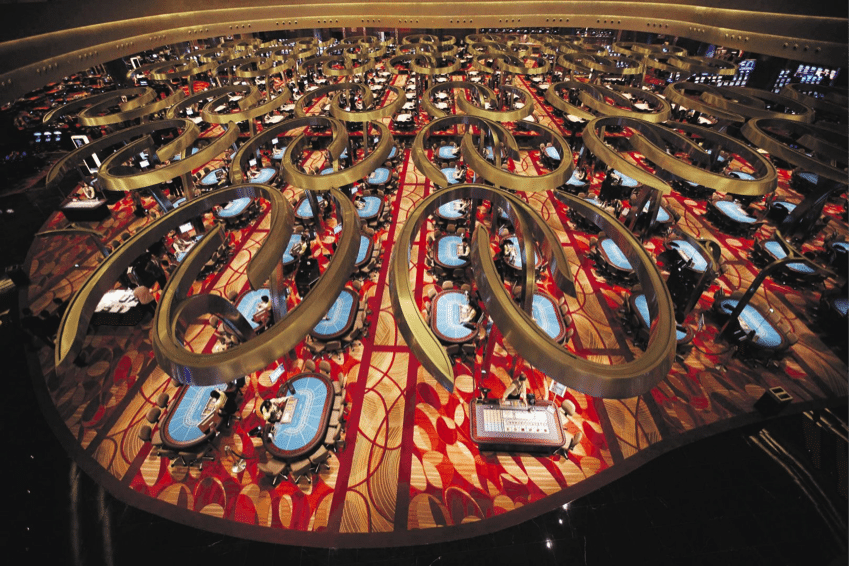 If you thought that Las Vegas was pretty much to be all and end all when it comes to casino action…well, in many respects you weren't exactly wrong! There's really no denying that Sin City really is the place to head to see how this kind of thing is done properly. But at the same time, this isn't to say that Vegas is the only place in the world that does justice to all things glamorous and glitzy. And the best news of all is that no matter where in the world you happen to live, chances are you really aren't all that far away from some of the best casino action in the universe.
So for those who don't fancy taking a trip to Vegas (or aren't allowed back for reasons best left undiscussed), here's a quick rundown of nine awesome alternatives where the action really is as hot and heavy as it gets:
Reno, U.S.A
OK, so admittedly, the first entry isn't exactly a million miles away from Las Vegas itself, but Reno has a certain kind of charm and appeal that's not to be underestimated. The place is known locally as 'The Biggest Little Town in the World' and prior to the explosive growth and expansion of Las Vegas was indeed the American Capital of gambling. Today, there are over 20 amazing casinos in Reno and the whole place really does feel like a condensed and concentrated version of the main event.
Monte Carlo, Monaco
If you're looking for the kind of place to head where even Las Vegas stakes seem somewhat on the frugal side, you'll find your niche catered to in Monte Carlo. If on the other hand you prefer the kinds of casinos where playing for fun with a few quid here and there is the order of the day, you might want to look elsewhere. Monte Carlo is famed the world over for being something of a playground for the ridiculously rich and famous, which in turn means that these are exactly the types to expect to rub shoulders with at the blackjack table.
Macau, China
China's answer to Monte Carlo, this is likewise a region of spectacular wealth where colossal sums of money are thrown around as if the stuff was going out of fashion. You really need only lay eyes on the Venetian Macau to get the idea how these guys do business. Nothing less than the largest casino in the world, this gigantic gaming paradise sports not only the most extraordinary array of table games, but well in excess of 7,000 slot machines.
Los Angeles, U.S.A
Definitely not one of the first cities you're likely to think of when looking for places to gamble – most heading to America's west coast flock instinctively to Nevada. Nevertheless, Los Angeles is absolutely bursting at the seams with incredible casinos which make extremely tempting prospects when considering the beautiful weather and idyllic beach life just a stone's throw away.
Baden-Baden, Germany
A little closer to home, this wonderfully cultural corner of Germany used to be where Europe's richest and most important individuals travelled for their jollies throughout the 19th century. These days, elite circles tend to set their sights on a variety of other places but those in the know still flock to Baden-Baden for a genuine taste of exclusivity and luxury. Along with the incredible casino gaming on offer, the place itself is more than worth a visit at any time and of the year.
Atlantic City, New Jersey
Heading back over the Atlantic now, if you find yourself on the East coast of the United States and not exactly within reach of Las Vegas, Atlantic City is probably the next best thing. There are loads of casinos and gaming halls all across the city, along with the world-famous Borgata Hotel, Casino and Spa which is every bit worthy of a place on the Las Vegas Strip.
Singapore
One of the most popular gaming destinations in the whole of Asia, the $4.7 billion Marina Bay Sands casino pretty much says all that needs to be said about Singapore. It would be worth taking a trip simply to marvel upon the architecture of the building itself, which is quite simply unlike any other on the face of the earth. As far as the gaming goes however, all tastes, budgets and ability levels are catered to from top to bottom –play for pennies or put millions on the line, whichever you prefer.
The Bahamas
Another highly unexpected entry to the list, it's really not as if the Bahamas don't present more than enough lavish luxuries to warrant a trip with or without gambling. Nevertheless, this also happens to be home to some of the most outstanding casinos and indeed one of the world's biggest casinos, which also happens to be home to a rather pant-wettingly terrifying water slide. And after a day at the tables, why not spend an evening at one of the resident underwater bars?
London, UK
Last but not least, it's always worth remembering that there's really no reason why flying halfway around the world is necessary to indulge in the finest gambling action on the planet. From the Clermont to the Ritz to quite literally dozens of other world famous venues, London is quite simply jam packed with superb casinos the likes of which draw in enormous crowds from all over the world.
And of course, there's always a vast archive of online casinos right there at your fingertips!
You might also find the following articles interesting:
TRENDING POSTS