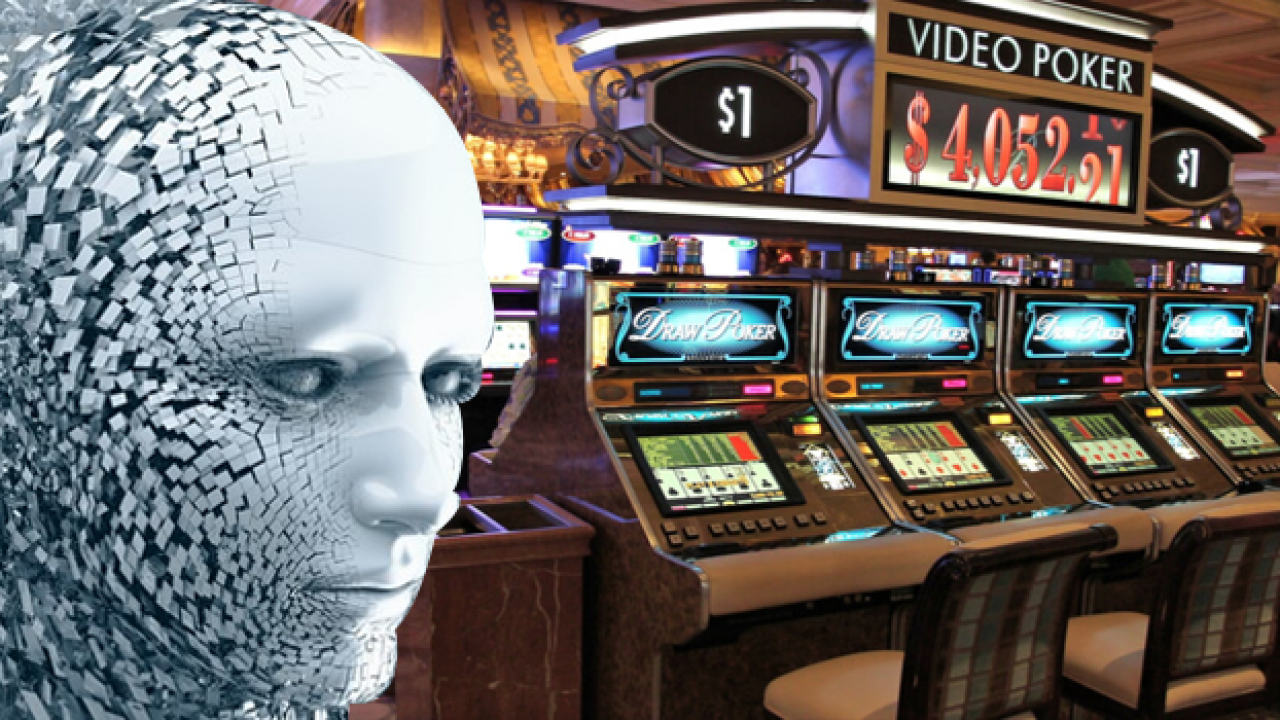 For some time, online casinos have been using artificial intelligence to provide seamless experiences for players. Contrary to popular belief, AI is far from a new concept, having been explored on a variety of levels sees as far back as the 1950s.
Of course, it's only as of relatively recently that AI has found its way into the mainstream. From online shopping to gaming and so much more besides, the world's leading innovators are finding new and interesting ways to enrich people's lives with AI. 
Over the past decade in particular, the online casino market has grown at an impressive rate. The UK's gambling sector is now worth an estimated £14.1 billion, for which the online gambling sector contributes around £1.2 billion.  Experts believe that the popularity of online gambling will continue to skyrocket over the years to come, as more people than ever before try their hand at 'virtual' gambling. 
Getting started has never been easier, and online casino guides such as Casino Hawks provide all the information newcomers could ever need to find a safe and reputable casino.
But aside from the simplicity of playing online casino games, what are the other main drivers behind the growth of the sector?
Key Factors Driving the Online Casino Industry
The extraordinary (and ongoing) growth of the online casino sector is credited to the following drivers among others:
Artificial Intelligence
First up, artificial intelligence (AI) technology has helped exponentially transform the online casino market. The use of artificial intelligence technology by online casino operators and software providers to collect new and returning player information has grown over the past few years. To maintain relevance and create targeted marketing campaigns, online casino operators must understand their customers. This can be done using artificial intelligence, which determines which games players access most often, how often a company's website is visited, and how much consumers wager on games. 
Through advanced bots, artificial intelligence improves customer service in online gambling. The use of artificial intelligence in online casino games may become more prominent in the future. Because of the increasing popularity of live casino games and artificial intelligence, there is a possibility that live games may feature AI dealers who interact with players in real-time. 
While this may seem unfathomable to some readers, every new advancement in AI brings us closer to making this a reality. There are advantages and disadvantages to AI dealers. Casino operators would be able to save on personnel costs, but real employees would lose their jobs to the technology.
Heightened Safety and Security
The safety (or otherwise) of gambling online has been a major cause of concern over the years.  Increasingly, online gamblers are prioritising safety and security above all other factors, when choosing an online casino to do business with.
In return, the vast majority of established online casino providers are taking their own safety and security measures to an entirely new level.  The same can also be said for most popular payment providers, who have safeguards in place to protect their customers against identity theft, and the general loss of funds through illegitimate means.
All of which is helping the industry shed much of its past image as a somewhat questionable (if not downright dangerous) sector to do business with.
Digital Wallets and Bonuses
The online casino industry has grown into a multi-billion-dollar industry for countless reasons. Not least of which being the availability of increasingly generous bonus offers, and the simplicity with which transactions can be conducted. 
Casino operators have for some time been switching to digital wallets such as PayPal, to appeal to demographics who prefer quick, fast and safe transactions. 
Online casinos have also increased registration numbers due to daily/weekly bonuses and promotions. Players have the chance to win cash prizes, casino bonuses, free sportsbook and so on – all alongside the profits they may pocket by playing the games on offer. 
A variety of extra features, such as e-wallet options and daily and weekly bonuses, encourage new and existing gamblers to spend more of their money, thereby increasing the market value of the industry.
Mobile Casino Gaming
Perhaps of even greater significance than any of the above, the mobile gaming revolution continues to play right into the hands of the online casino sector.
At its origins, the online casino gaming landscape in its entirety was accessible only via conventional desktop and laptop computers. Not an issue at the time, but demand for a more 'mobile' experience would eventually gain momentum.
Today, mobile casino gaming has comfortably overtaken traditional desktop traffic in many key regions. Worldwide, there are countless millions who access online casino games exclusively via mobile devices.  This alone has seen vast swathes of new players sign up with online casinos and check out what's on offer, who would otherwise have never even tried online gambling for themselves.
Regulation and Licensing
Last up, it is becoming increasingly rare to find online casino brands (even of a fairly small size) that are not fully licensed and regulated. In heavily regulated markets like the UK, it has become all-but-impossible for low-quality casinos of questionable repute to launch and run businesses online.
Simply by checking whether or not a casino is licensed and regulated, players can guarantee themselves a safe and enjoyable experience. It's no longer a case of rolling the proverbial dice and hoping for the best – licensing and regulation provide assurances of quality and safety.
The same cannot necessarily be said for all international markets, but is certainly the case where the value of the online gambling market is at its highest. 
In Summary…
There have been several milestones achieved by the gambling industry since it transitioned online. The reason for this can be attributed to the fact that online casino operators have embraced the latest technologies at the perfect time and have welcomed the change. 
This includes artificial intelligence and online payment systems. Moreover, these businesses understand the importance of incentivizing, their customers with daily and weekly bonuses and promotions – a strategy just as effective today as it ever was.
You might also find the following articles interesting:
TRENDING POSTS