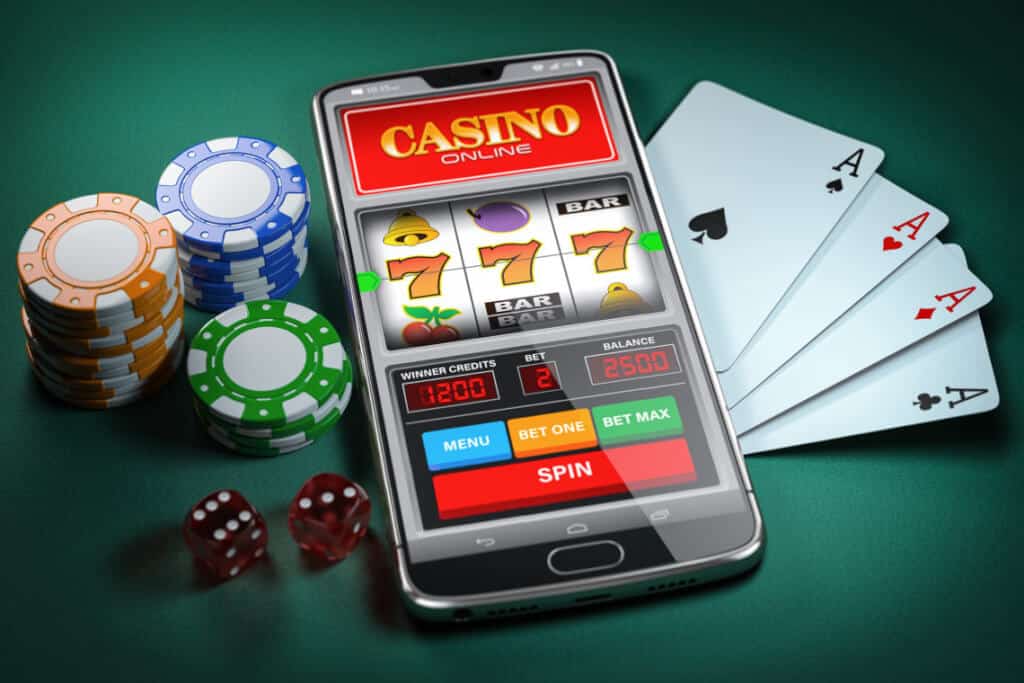 Anyone who knows online gambling inside and out will know that there is absolutely nothing more important than safety and security. It really doesn't matter how fantastic the games are, how beautiful the website is or how generous the bonuses appear to be. The simple fact of the matter is that if there is even the slightest discrepancy in terms of security, it's a casino you really need to stay away from at all costs.
On the plus side, the overwhelming majority of online casinos are completely safe and pose absolutely no threat to the average gamer whatsoever. Contrary to popular belief, casino service providers in general are not in fact out to scam and mislead customers en-masse. Instead, it's simply a case of a comparatively sparse number of casino operators who do not exactly provide the safest environments.
So rather than working hard to find a safe casino, it is instead a case of understanding the basics as to avoid those who fall into the latter bracket.
The simple fact of the matter is that as the online casino industry is heavily regulated and controlled, it's pretty difficult for substandard service providers to get away with it these days.
Check for Regulatory Bodies
Which is where the first and most important pointer of all comes into the equation – checking for regulatory bodies. Every casino is (for obvious reasons) based in one country or another, which also tends to be the country that oversees how it performs. Many of these casinos and regulatory bodies are based in small territories or countries, but this is usually for no reason other than to keep their taxes to absolute minimums. Smaller regulatory bodies do not necessarily mean a lack of authority.
Here in the United Kingdom, the most obvious and important seal of approval to look for is that which comes from the UK Gambling Commission. The long and short of it being that if this particular seal of approval has been granted, it's extremely unlikely that the casino in question will be doing anything that isn't 100% above board. It's still worth keeping your eye out for anything untoward, but chances are you will be in very safe hands.
Always look for eCOGRA-certified casinos
While governmental bodies can do a great job watching over the activities of online casinos, it's worth remembering that there are plenty of other agencies that are committed to keeping things safe. One of them being eCOGRA, which has become the world's most trusted and recognised service for auditing and monitoring the honest operations (or otherwise) of online casinos.
One of the few things that every online casino has in common with every other is its reliance on random number generators to get the job done. When there are no actual cards to be dealt or wheels to be spun, computer systems are instead used to produce results using exactly the same odds. But given the fact that casinos online are essentially free to come up with and implement their own RNG systems, the customer technically has no idea whether or not they are honest and accurate.
Which is where eCOGRA comes into the equation – those having achieved the relevant certification having demonstrated their commitment to honest and fully transparent operations.
Using a Mobile Device for Online Gambling
Gambling by way of a mobile device can be uniquely rewarding and enjoyable.  Especially given the way in which so many casinos are now offering various exclusive deals for those who sign up for via mobile devices. However, there are a couple of glaring security issues that mobile gamblers must be aware of, in order to stay safe.
One of these is the way in which using any kind of unsecured network for online gambling really is welcoming disaster. Even if it seems as if things are relatively secure, it is spectacularly easy for hackers to access unsecured networks and monitor absolutely everything that takes place. Including, the credentials you use to log into your accounts. Along with this, you also wouldn't believe how easy it is for the average criminal to spy over your shoulder, note the login credentials you tap into your phone and wreak havoc accordingly.
The simplicity of mobile gaming often leads to bad habits and a false sense of security – all of which should be avoided at all costs.
Secure Banking Methods
For the most part, credit and debit cards are considered to be just about as safe as it gets, as far as banking methods are concerned. The reason being that if anything untoward happens when using a credit or debit card, you will usually find that you have some level of insurance cover offered by your service provider. That said, credit cards and debit cards can be fundamentally unsafe if you do not look after your personal information appropriately. Once again, unsecured networks and general public access being the kinds of things to approach with caution.
At the opposite end of the scale, bank wire transfers are considered considerably less safe.
How to Spot a Substandard Casino
In terms of spotting those that don't make the grade, it's actually so easy that there really is no reason to fall foul. In many instances, you will note that the casino simply comes across as unprofessional in terms of its presentation, the quality of its content and so on. In others however, substandard online casinos do a good job presenting themselves as professional.
How can you tell one from the other?
It's easy – just check out the reviews and testimonials of those who have tried and tested them before.
While it's rare to come across a casino that doesn't have at least a few critics, you should be able to note at least some kind of pattern. If most people say it's great and the experts agree, chances are it's great. By contrast, if far too many people warn against using it…well, you can probably figure the rest out for yourself!
You might also find the following articles interesting:
TRENDING POSTS