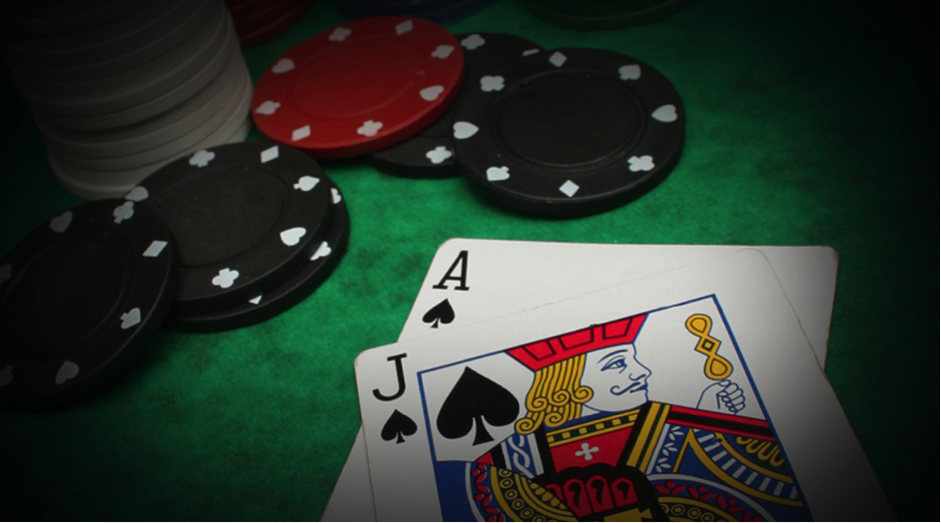 Live-dealer blackjack really is an absolute blast. As things stand right now, live-dealer casino gaming is the closest approximation to the real thing you can indulge in. The whole thing has been growing in sophistication since its inception, and today does a fantastic job of bringing the traditional casino experience into homes around the world.
Still, there's no denying the slight (if not severe) or intimidation that often accompanies the live-dealer experience as a first-timer.  Particularly if heading to a live-dealer blackjack table where the action is fast-paced, you may feel a little out of your comfort zone.
But if you can find a way to push yourself pass these initial nerves, you could be in for the experience of a lifetime. So, with nervous newcomers in mind, here's a brief overview of five things you need to do to get the most out of your first live-dealer blackjack experience:
1 – Choose the Right Casino Reviews
First up, live-dealer casino technology has come a long way in general.  However, this doesn't mean that every provider on the web is performing to the same high-quality standard.  Quite the opposite, as some live-dealer gaming providers are really not that great at all.
Thankfully, finding a fantastic place to spend an hour or two at the blackjack table is easy. All you need to do is base your decisions on the reviews and recommendations of real-life players. Prior to signing up with any online casino, check what kind of reputation it has with those who matter most – to customers.
If the vast majority of reviews point to a safe bet, that's probably what you're looking at. If there's a disproportionate quantity of negative reports, take your business elsewhere. And of course, it's worth giving the site a good once-over yourself, before taking things a step further and depositing money into your account. 
2 – Watch the Game Play Out 
You can't play live-dealer blackjack for free, in the same way you can play most other online casino games for 'virtual' currency. But there's nothing to say that you cannot launch a live-dealer blackjack game and simply watch the action unfold as a spectator.
In fact, this is something that comes highly recommended – even if it's not your first time playing.
Watching the action unfold in real-time can be great for getting a feel for the table and the casino in question.  Not to mention, the other people taking part in the action at the time, and whether it's a table you'll be comfortable at.
Some live-dealers blackjack tables are a blast – relaxed and inviting, where the gameplay progresses at a modest pace, and there's plenty of banter in the chat box to the side of the screen. Elsewhere, it is a strictly business affair – all very formal and potentially fast-paced. 
Which of the two is better is down to you to decide, but do yourself a favour and check out what's happening first.
3 – Grab Yourself a Bonus
Increasingly, online casino providers are handing out introductory bonuses specifically for live-dealer tables. They work in exactly the same way as conventional bonuses, but can be used only for these types of real-time experiences.
More often than not, you'll find these incentives being advertised in the form of deposit match bonuses. This is where you are credited with a quantity of 'bonus' money, based on how much you deposit into your account in the first place.
The casino offers a 100% match bonus worth up to £200.
You deposit £100 and collect a £100 bonus.
The wagering requirement is 30x

 

100 x 30 = £3,000 must be wagered
You can only cash at the bonus after wagering £3,000
All of which sounds a little steep (and it is), but this is still 'free' bonus credit that's yours to enjoy.  Given how live-dealer blackjack cannot usually be played for free, this is the closest you will get to a genuine freebie.
Just don't expect to earn a great deal of money with the bonus credit you're handed, because you want!
4 – Learn Basic Blackjack Strategy
One of the biggest points of appeal with blackjack is its exceptionally high RTP rate of up to 99.5%.  If you make the right moves, you are basically looking at an almost 50-50 chance of beating the dealer. 
Best of all, you do not need to be a mathematical genius to master basic blackjack strategy.
All you need to do is bring yourself out a rudimentary 'cheat sheet' and take the time to study it. Or perhaps, pin it to the wall behind your monitor, and use it as you play.
Your goal should be to come up with the basic formula regarding what to do and when. For example, you are dealt cards with a total value of 15, and the dealer's face-up card is a 5. Your cheat sheet will tell you exactly what to do in this situation and your odds of winning. 
Slowly but surely, these 'rules' will become second nature, and you'll master the art of sensible blackjack play without even realising it.
5 – Forget About Cheating the System 
Last up, the worst thing you can do is to get into online blackjack of any kind, with the aim of cheating the system.  Or for that matter, tipping the odds even slightly out of balance to favour you.
With online blackjack, there never has been and never will be a way of getting one over on the house.  It is 100% impossible, and a complete waste of time. 
There are so many supposed 'winning' systems for online blackjack, which in all instances don't work…period. All they do is steer you in entirely the wrong direction, and lead to poor decision-making.
Hence, wasting even a minute on a bogus blackjack strategy is not the way to go.  Focus on the basics, keep a close eye on your bankroll, and enjoy one of the most entertaining casino experiences currently available online.
You might also find the following articles interesting:
TRENDING POSTS