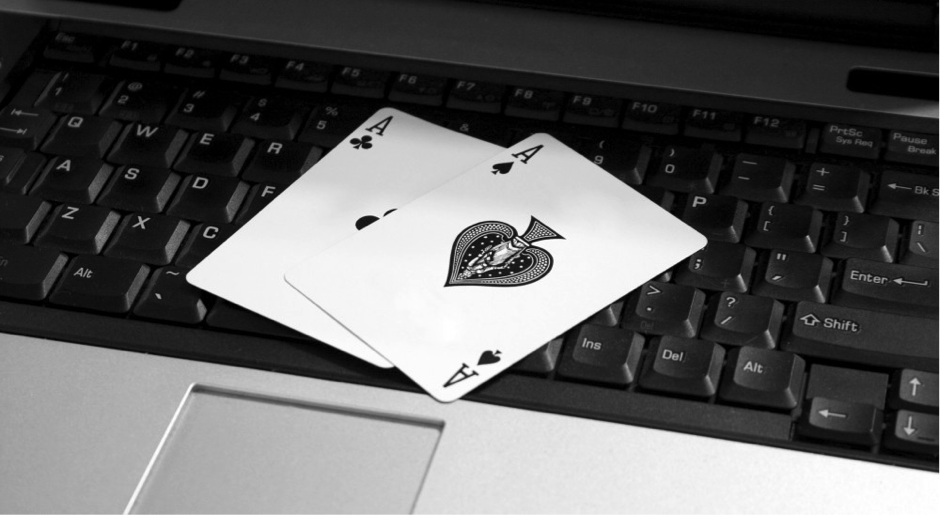 Believe the hype – online poker can be every bit as good as the real thing. If anything, web poker brings a bunch of benefits to the table that don't apply when playing live. You can play as many tables as you want consecutively or simultaneously, there's a ton of action taking place 24/7 and you can choose just about any stakes you're comfortable with. All with the enormous bonus of never having to leave the comfort of your couch.
Not only this, but signing up with a quality online poker site also means tapping into the immense enjoyment of mobile gaming. These days, it's simply a case of reaching into your pocket when the mood takes you and using your smartphone to deliver the goods. So it's hardly surprising that online poker has overtaken the real thing by way of popularity in many key markets worldwide.
Still, all of the above is dependent on choosing the right online poker site in the first place. If you're new to the whole thing, prepare to be overwhelmed by an incredible array of options. Mercifully, the likelihood of being scammed these days is relatively minor. Nevertheless, all poker sites up and running right now are certainly not of the same high-quality standard.
So to ensure you get your online poker journey off to the best possible start, here's a quick rundown of five common mistakes to avoid when choosing a service provider:
Ignoring Bonuses
First and foremost, there's a whole world of online casino bonuses out there for the taking. Most of which are exclusive to new customers only, so it simply makes sense to make the most of them. So while on the lookout for the best online casino websites, be sure to see what each respective brand has to say about bonuses.
From bonus credit to free tournament tickets to various other perks and privileges, there's plenty being thrown around to attract new customers. Just ensure that if you do choose a poker site based on its bonus offers, you've taken the time to consult the attached terms and conditions. Many (if not most) generous bonus offers are governed by the kinds of wagering requirements that significantly dilute their value. Hence, if you come across a bonus that appears too good to be true, it most probably is!
Signing Up to Empty Poker Rooms
As touched upon above, one of the biggest bonuses of online poker is the way in which you gain access to thousands of busy and bustling poker rooms, day and night. Or at least, this is the case if you avoid the dead and dying poker rooms that attract next to no players.
You should be able to browse what's on offer at the poker room in question, before going ahead and signing up for real money play. In doing so, take note of how many players are online at the time. Some online poker rooms are busy during certain peak hours, though completely empty at other times. By contrast, the very best online poker rooms are packed with players around the clock.
If unsure, simply check out what past and present customers have to say about the online poker room you're considering. If it struggles to attract players in decent numbers, you're probably better taking your business elsewhere.
Compromising with Poor Payment Protocols
It's in your best interests to see how the poker service you're considering handles payments in both directions. Above all else, it's vital that they prioritise the safety and security of customers, with regard to their financial transactions. In addition, it's important to stick with an online poker room that has honest and transparent payment policies for both deposits and withdrawals.
For example, if they charge any kind of commission whatsoever on payments in either direction, walk away. If there's an unnecessarily excessive minimum deposit or withdrawal of say £50, it's not a poker room you want to be doing business with. Processing times should always be taken into account, as there's no reason why deposits and withdrawals alike cannot be completed quickly and smoothly.
For obvious reasons, you'll also need to check whether the casino accepts whatever payment types you intend to use. If in doubt, request confirmation directly.
Not Trying Out the Customer Service Facility
Speaking of which, customer support should be seen as the ultimate deal-breaker. There's a strong chance that at some point further down the line, you'll need to speak to a representative of the poker room for support or advice. At which time, you'll be grateful for a local telephone number or live-chat facility, connecting you directly with a helpful representative who speaks your language.
The problem being that far too many online poker rooms take a lackadaisical approach to customer support. They talk the talk, but when push comes to shove walking the walk is another matter entirely…so to speak. So if you're serious about finding a decent online poker room, you can always submit a few questions to the customer support team ahead of time. Ensure they're the real deal and worthy of your trust. Not to mention, your cash.
Not Consulting Customer Feedback
Last but not least, you're unlikely to ever find an online poker room with 100% positive feedback. Instead, you'll always find at least a few people with poor bankroll management strategies who'll blame anyone but themselves for their losses. Nevertheless, it's pretty easy to establish a general consensus among past and present customers.
If there's a predominantly positive feedback to be found, you're probably in safe hands. If the feedback you come across paints a less reassuring picture, let common sense be your guide. Use as many independent reviews and recommendations as you can to find the best poker room on the web, learning from the mistakes of others…as opposed to making your own.
You might also find the following articles interesting:
TRENDING POSTS