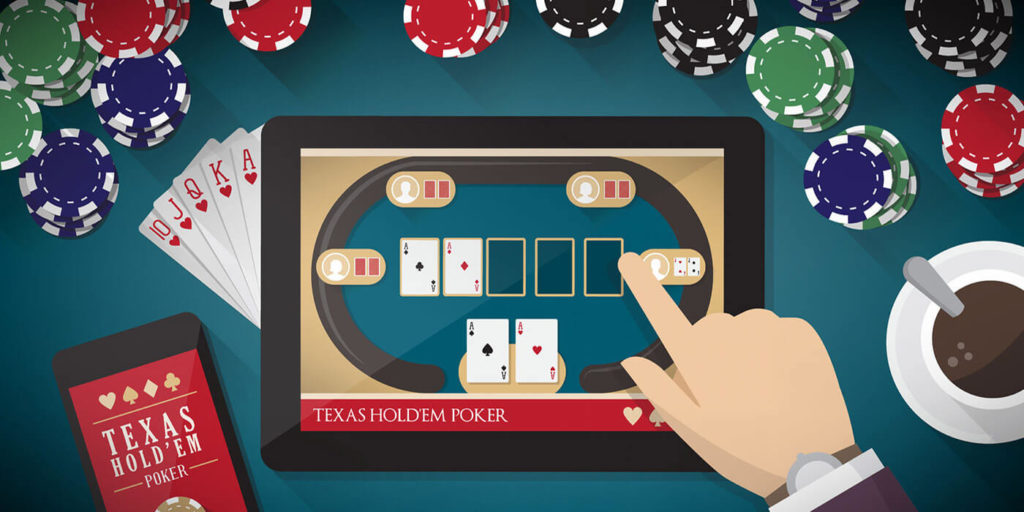 As the world's reliance on connected technology grows, so too does its exposure to a variety of threats. In a world where major brands the likes of Amazon, Facebook and Sony can fall victim to cyberattacks, you find yourself questioning whether any of us are truly safe.
From a purely objective standpoint, the answer is no – the threat of being targeted by cyber criminals is real and intensifying. But this doesn't mean there isn't much that can be done to protect ourselves and our private information from being hijacked and misused.
This is particularly important when it comes to everyday pursuits like online casino gaming. Each time you do business with an online casino, you're technically putting your safety and security in its hands. Hence, every online casino should take responsibility for its customers' safety and privacy.
For the customer, strong focus on safety and security adds up to a reassuring and enjoyable experience. For the business, it translates to enhanced trust and loyalty. When safety and security are prioritised, everybody wins.
But what can the average online gambling site do to ensure the safety and security of its players? What are the most important hallmarks and assurances to be on the lookout for, when selecting an online casino?
Every online casino is unique, but the most responsible and reputable online casinos share the following qualities and characteristics:
They have the necessary licenses.
Every legal and reputable online casino has a gaming license, issued by the authorities of the country it is based in. What this means is that they went through a rigorous process of check and scrutiny, before they were allowed to start running their business. During this time, the authorities and commissions made sure that a certain casino is legitimate, above-board and has a good business structure. Even when a casino receives its license, authorities still check up on them regularly to ensure that the license is still deserved. A casino's software is checked for bugs, player complaints are taken into consideration and everything else is thoroughly looked at. If this inspection is successful, their license is extended. If they fail, their license is revoked and they cannot do business any longer.
They are certified by a recognised testing agency.
In addition to holding a license, it's worth checking whether any given online casino is certified or approved by a third-party testing agency – for example, eCOGRA. These agencies test casinos independently and check whether they are operating in a fair and honest manner. Seeing the seal of approval of any major agency means that they have demonstrated their capacity to operate on an acceptable level, which usually means that you can trust them with your information and your money.
Their software is made by trusted developers
Contrary to popular belief, the vast majority of online casinos neither develop nor maintain their own gaming software. Instead, the software that powers the games available is sourced from a variety of domestic and international third-parties. Hence, it is the quality and responsibility of these third-parties that will determine the fairness of the games available. This is why it is important to stick with casinos that work exclusively with the most reputable software developers in the business. Examples such as Microgaming, Betsoft, Cryptologic, Realtime Gaming, and Net Entertainment, among others, which have a flawless reputation for delivering the goods in a fair and responsible way.
Their privacy policy and terms & conditions are transparent.
It's a given fact that every website you visit is going to collect some data from you, and it's no different with online casinos. Sometimes, government agencies might require casinos to store your information or even share it with them; in other cases, the casinos might sell or rent your information to other companies. This is why you should take a look at the privacy policy of the casino in question and learn as much as you can about what kind of data it is collecting and how it's being handled. Furthermore, don't skip the terms & conditions section of the website either. All of these should be very easy to find and understand.
They implement appropriate geo-blocks.
To protect themselves and the data of their customers, many casinos like SkyCity Online Casino rely on geo-blocks to keep hackers at bay and prevent breaches. Restricting access to their website can allow only people from a certain area to play at the casino and this often discourages malicious attacks.
They use top-notch encryption.
Just like the biggest banks and retailers in the world, casinos use either 128 or 256-bit SSL encryption which converts personal and financial data into code that cannot be easily intercepted or decrypted. To make sure your information is encrypted, look at the address bar in your browser and check whether it says "https". If yes, it is encrypted; if it says "http" – it's probably best to stay away and take your business elsewhere.
They offer a variety of banking options.
When looking for the right casino, checking out the banking options they offer is also a great way to see how they handle financial transactions. A website that offers several alternatives is best, as you have the freedom to choose the one you trust most. For instance, SSL encryption technology keeps debit and credit cards secure. Likewise, eWallet and POLi services all offer secure online transactions. In case you are new to the whole online payment thing, it's worth doing at least a little initial research to see which option is best suited for you.
They offer complete confidentiality.
Finally, it's of the utmost importance to stick exclusively with casinos that guarantee 100% confidentiality. This means that they will do everything in their power to keep your information safe and prevent your identity from being compromised. Not to mention, keep your online activities private and confidential at all times, rather than sharing information on your gambling history and preferences with third-parties.
You might also find the following articles interesting:
TRENDING POSTS