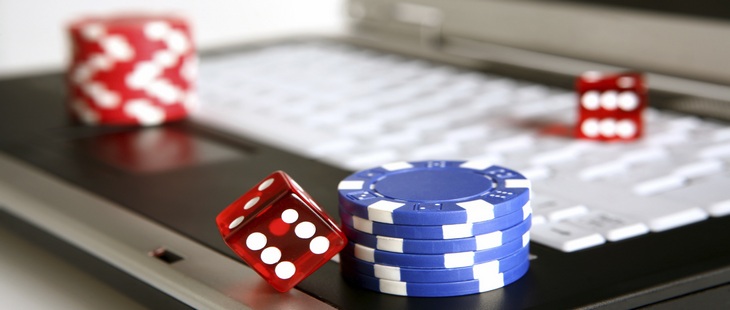 The world of mobile casino gaming and remote gambling in general is no less than mind-blowing. Back in the day, the prospect of being able to whip-out a mobile phone and dive into a world of casino gaming would have seemed like pure witchcraft. Even if there was no real money on the line, the whole concept wouldn't have been particularly realistic.
Of course, free online casino games you can access via mobile devices are outstanding to say the least. But what's truly incredible is how today's online gamer has the opportunity to play for real money, anytime and from any place.
So in the spirit of all things mobile and marvellous, we thought we'd share with you a few interesting facts and figures about remote gambling. Whether you're already a keen mobile gamer or prefer to stick with the traditional desktop experience, chances are you'll find at least a few of the following facts and figures enlightening:
Remote Gambling Is Nearly 25 Years Old!
First up, remote gambling technically encompasses every kind of online casino gaming across the board. So it might surprise you to learn that remote gambling is approaching the ripe old age of 25. It was all the way back in 1994 when Gambling Club first opened its doors, officially becoming the first ever remote gambling site of its kind. Unsurprisingly, it didn't spark a revolution in its own right as comparatively few people had the required technology or desire to get involved. Still, these guys nonetheless paved the way for the industry we know and love today.
Mobile Gambling Is Much Younger
Given that it took much longer for mobile technology to hit the mainstream, it isn't too surprising to learn that mobile gambling is much younger. Specifically, the very first mobile gaming experience where real money could be put on the line went live in March 2007. This means that real money mobile gambling only recently celebrated its 10th birthday. And when you look at the quality and scope of the very best NetEnt casino games available right now, it's amazing to think how far things have come over one single decade.
Mobile Gambling Gets You High
Okay, admittedly this doesn't only apply to mobile gambling. As far as the science of things is concerned, gambling in all its forms has the potential to get you high. Or at least, while things are going your way. If you find yourself on a winning streak – or simply having the time of your life while playing at an online casino – your brain releases dopamine. The same molecule the brain releases when under the influence of certain drugs and stimulants. As the stuff rushes around your mesolimbic pathway, you feel a sense of motivation and euphoria that's no less than intoxicating.
The UK Remote Gambling Industry is Worth £2.5bn a Year
Quite a lot of businesses are making quite a lot of money out of the British remote gambling industry. To date, pretty much every year along the way has brought about a considerable rise in the number of people taking part, not to mention the average gamer's respective average spend. Of course, succeeding in such a crowded and congested industry isn't easy. Hence the reason why most newcomers at such a late stage struggle to get by. Still, bring something of genuine value to the table and you could be looking at a seriously lucrative business venture.
The Entire Industry Runs On RNG Software
For all incredible technological advancements that have come about over the years, none have proved more important than the random number generator. In fact, every online casino and gambling business on the face of the earth relies on RNG software. It's simply a case of programming the required numbers and odds into the system, in order for it to deliver results with exactly the same probability as would be the case in a real-life casino. If RNG software was to vanish from the face of the earth, so too would every online casino without exception.
60% of UK Remote Gambling Operations Are Run by the Big 6
The six most prominent gambling brands in the United Kingdom – which include the likes of William Hill, Ladbrokes, 888, Betfair and Paddy Power – account for no less than 60% of all remote gambling activity in the country. Suffice to say, this also means they scoop up the lion's share of the profits. Even in instances where certain smaller casino companies and websites appear to be independent, the vast majority of the more successful examples are actually owned and operated by the bigger brands. Once again therefore, this is precisely why it can be such a challenge for newcomers to succeed in a market dominated by such enormous names.
Over 70% Of the Profits in the Industry Come from Online Slot Machines
Last but not least, you'd be forgiven for thinking that most of the big money the industry generates would come from the biggest spenders placing huge bets. That it would be more likely for a company to base its revenues on table games, sports betting and so on. In reality however, more than 70% of all profits generated by the industry actually come from online slot machines. The reason being that while it's comparatively rare for gamers and gamblers to go OTT, millions think nothing of having the occasional 'flutter' on an online slot. You may only be putting tiny amounts of money online at any one time, but multiply this by the millions of others doing exactly the same and you have yourself an enormous revenue stream.
And there you have it – seven reasonably interesting things you probably didn't know about remote gambling. They might not necessarily change your life, but still…a little education here and there can never be a bad thing!
You might also find the following articles interesting:
TRENDING POSTS