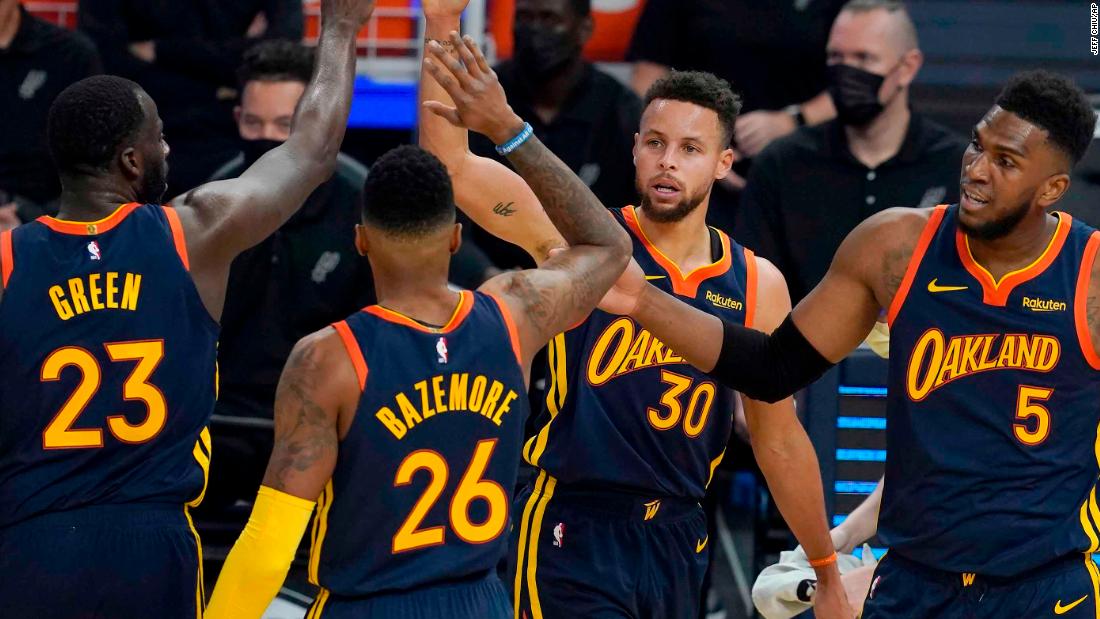 From 2015-2019, the Golden State Warriors had won their Division titles for five straight years. Last season, they were nowhere to be found after some of their players missed the season's remainder. They fell off in the Western Conference seeding, and their winning percentage is not enough to give them a place in the postseason. 
Today, the Golden State Warriors are redeeming themselves by making up for their unfinished business last year. They are currently lying in the 8th seed for the West, having chalked up thirteen victories. With this, the Warriors are regaining their composure and are poised once again to make it to the NBA final stage. 
As the Golden State Warriors play more meaningful basketball games this year, they are looking to challenge all the teams they encounter – including the Los Angeles Lakers. Are their weapons fully loaded with the right ammunition to give their rivals a hard time? 
The short answer is yes – here's why the Warriors will make it to the postseason again this year. 
Stephen Curry Is Back
A two-time NBA Most Valuable Player and a three-time NBA Champion is looking healthier this season. Stephen Curry is back for the Golden State Warriors this year after missing most of his games last season. He broke his left hand leading him to get the right amount of rest. During the offseason, Curry was looking fine and will make it work for the Warriors once again. 
James Wiseman Athleticism 
All NBA players are seen as elite ones, but James Wiseman has the athleticism that other talents in the league don't have. This man stands more than 7 feet tall and has got the reach that the Warriors need. Not only that, he's a smart player that ensures their rivals make plenty of mistakes. He's expected to work well with Curry in bringing pride back to the team. 
Draymond's Defensive Skills
Testing positive for COVID-19 and suffering a foot injury, Draymond Green got a slow start this season. However, he's fully recovered and has been playing for a few weeks. Green's defensive skills make him crave for more after missing to show-up last year. Not only that, he's an expert player on this side that other teams should get ready for. 
Kelly Oubre's Mastery 
After Klay Thompson went down last year, Kelly Oubre took down the responsibility. He replaced Thompson, but he was going around the bush. After a few months of being a substitute player, Kelly has found his niche and mastered Curry's style. His energies and skills can now sync with Curry and other players, so he's a good man to count on. 
Jordan Poole's Development 
The NBA is not only a race of the best players on the court, but it also showcases the most improved ones. In the last ten games last season, Jordan Poole averages 14 points per match. Not only that, he's got 48% shooting precision. It may come in small size, but these numbers are nevertheless intriguing. With Poole's continuous development, the Warriors are setting the standards high for the West contenders. 
More Solid Bench 
With the same toughness that the Warriors put to their initial lineup, they got solid bench players to tap on. Brad Wanamaker and Kent Bazemore are great additions to the team. Their depths are far better, and they can overcome what the key players are showing. When it's time for the team to make miracles, their bench players can surely deliver. 
The Western Conference Got Bigger 
With the Los Angeles Lakers and LA Clippers usually dominating the West side, seeding got a little tighter. Apparently, the rebirth of Utah Jazz and Phoenix Suns is something that the Warriors should consider. Above these big groups on the West Coast, the Golden State Warriors are ready to conquer the title this time. 
More Threes
The Golden State Warriors are known to be more precise in three points rather than two. In the past year, the fans have witnessed how Curry shoots three points in the game's most crucial point. Now that he's got help from Klay Thompson, we'll see how the Warriors can bank on to this strength. 
Klay Thompson Will Deliver 
Klay Thompson missed the entire 2019 NBA season after a torn ACL. Like Curry, this man is looking healthier this season and will work his best to regain what the Warriors missed out on achieving last year. 
Takeaway
The Golden State Warriors are re-establishing their name in today's NBA League. After a devastating ending last year and the loss of some of their best players, they must find the courage to get back on track today. 
As it stands, Klay Thompson and Stephen Curry are now responsible for regaining their sparkle. They have made the lineup stronger than ever, and they might just flip things in the direction of a successful ending this season. 
A Word on Online Sports Betting…
If planning on placing a wager or two on the NBA this year, it's up to you to shop around and ensure you get a good deal. Odds and margins vary dramatically from one bookmaker to the next, affecting how much you can expect to win if things turn out in your favour.
Before signing up with an online bookmaker and placing any bets on the Golden State Warriors, take the time to consult a bunch of real-life customer reviews.  Better yet, track down an independent sports betting site that can point you in the direction of the best bookies in the business.
For obvious reasons, you'll also want to ensure that online betting is legal in your jurisdiction ahead of time. The last thing you want is to not only lose your winnings, but also find yourself facing a heavy fine as an added bonus. 
Demonstrating your confidence in the Golden State Warriors with a wager or two can make the whole thing even more exciting, but only if doing so keeps you on the right side of the law!
You might also find the following articles interesting:
TRENDING POSTS