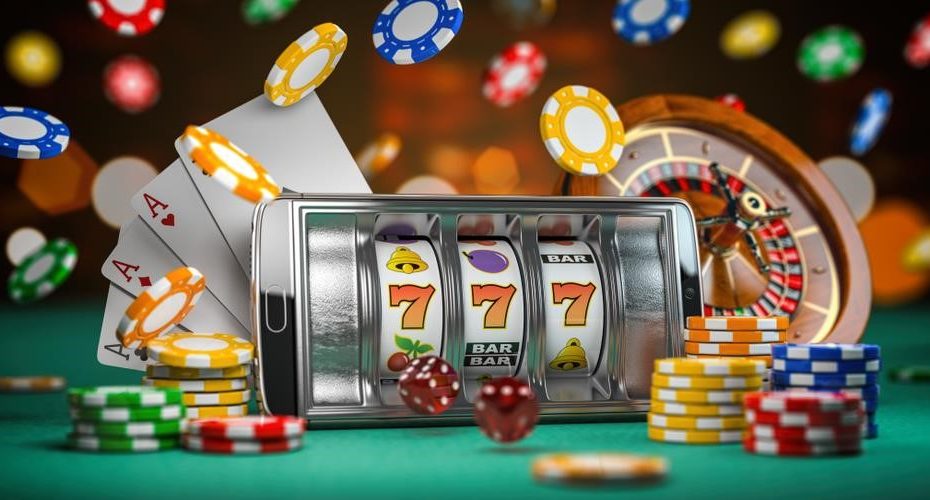 As a newcomer, negotiating the online casino landscape can seem a daunting prospect. There's no shortage of options to choose from, but this in its own right can cause complications.
Still, it's in your own best interests to carefully check what's on offer and ensure you make the right decision. Even if it means taking the time to conduct a little rudimentary research, it's all for a good cause. 
Once you've found a casino (or a bunch of casinos) you're happy with, it's smooth sailing from then on! 
Important Quality and Safety Checks
Contrary to popular belief, it's actually rare to come across a downright budget casino that's up to get you. The market is far too competitive and tightly-controlled these days, making it difficult or impossible for fraudsters to do their thing.
Hence, falling victim to an outright scam isn't something that's likely to happen. Which counts double for players in the UK, where it's practically impossible to get away with anything untoward. 
But this doesn't mean it is not as important as ever was to conduct the necessary checks before signing up. One thing all veteran players will agree on is just how radically quality (and sometimes safety) standards vary from one online casino to the next.
In any case, there are really only five things you need to do to set yourself up with an online casino membership you'll be more than happy with. Follow each of these five steps to the letter and you won't go wrong:
1.  Check that the casino is licensed and regulated
Under no circumstances is it advisable to sign up with an unlicensed casino.  Licensing alone doesn't guarantee you're looking at the best casino in the business, but it does at least confirm it is a safe bet. 
The application process for a casino licence (from a respected authority) is complicated, time consuming and expensive. Hence, only the very best casinos that are serious about offering a quality experience apply for licenses. 
In some regions, it's not technically illegal to operate without a casino licence.  Even so, this is the first and most important thing you need to check for – if looking for an online casino you know you can trust.
2.  Browse the selection of games on offer
For obvious reasons, there's no point signing up with a casino that does not offer plenty of games to suit your tastes. This is where you need to strike the right balance between quality and quantity – avoid focusing too heavily on the latter.
Some casinos have epic arsenals of games – maybe even 1,000 or more – but aren't known for prioritising quality. Elsewhere, you may find a casino with just 200 games, where each and every one of them has been hand-selected and verified by the casino's staff. 
It's ultimately down to you to decide which games you want to play, and therefore which casino is best for you. But once again, it's better to focus on quality over quantity – if it's a case of one or the other.
3.  Assess bonuses and promotions available
Don't fall into the trap of taking any bonuses or promotional offers at face value. Some bonuses are seriously generous and worth taking advantage of – others are designed to make it practically impossible for you to get your hands on your money.
As a general rule of thumb, any online casino bonus that looks too good to be true most likely is. Casinos are not in the habit of handing out three and four-figure sums of cash, without there being a ton of strings attached.
Strings in this instance mean wagering requirements and other terms and conditions. All of which you need to read carefully and ensure you understand, before taking advantage of any casino bonus or promotion. 
4.  Payment methods and policies
Most casinos these days accept a long list of diverse payment methods. If not, the overwhelming majority will accept all major debit and credit cards, bank transfers and (usually) PayPal. 
Finding a casino that supports your preferred payment method is easy, but you also need to check its policies on deposits and withdrawals. This includes the minimum accepted deposit amount, the lowest and highest withdrawals that can be requested and if commissions apply when transactions are processed.
Limitations on deposits and withdrawals always apply, therefore should be considered in accordance with your playing style and the size of your bankroll. Casual players and high-rollers may have very different requirements, when it comes to how much cash they intend to deposit and withdraw on a regular basis.
5.  Make sure the customer support is up to par
Lastly, customer support quality should always be prioritised. Quality customer support means support offered by a variety of channels on a 24/7 basis. Live chat is the preferred option for most players, but it can also be good to have a telephone number for more urgent issues.
Always remember that the quality of the support a casino provides is a direct reflection of its professionalism. Where customer support standards are subpar, it suggests a casino that really doesn't care about its customers.
If in doubt, you can always put the casino's customer support team to the test with a few simple questions. If they respond promptly, politely and professionally in all instances, you're most likely in safe hands.
Always Consult Customer Reviews…
In all instances, it's worth checking out a selection of customer reviews before signing up. This will give you a good idea of what to expect, if you open an account at any given casino.
Customer reviews provide an honest and objective source of information, free of the usual bias. Where a casino has earned the backing and recommendation of its customers, you're golden. If feedback seems to be more negative than positive, take your business elsewhere.
You might also find the following articles interesting:
TRENDING POSTS