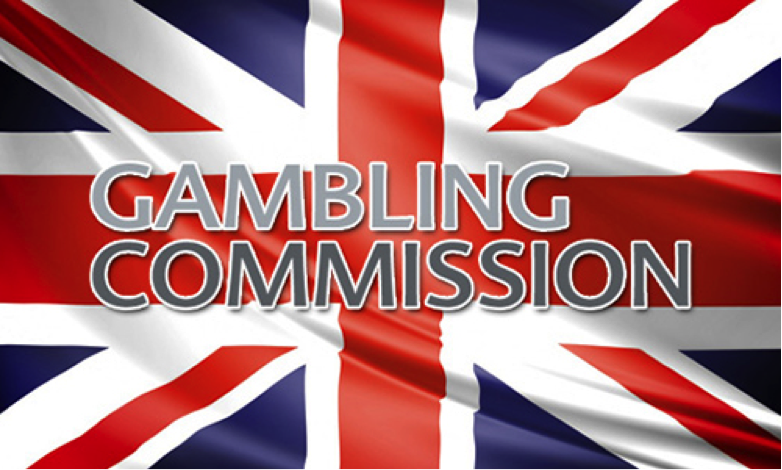 Recent years have seen the online casino industry grow at a pace nobody could have predicted. Even the most optimistic analysts and observers never expected things to accelerate so quickly in such a short period of time.
For the online gamer, this amounts to a world of incredible opportunities for immersive and enjoyable casino gaming. The online casino market worldwide is bigger and more dynamic than it has ever been.
At the opposite end of the spectrum, legislators are struggling to keep up with new technology and the way it is being used by both businesses and their customers. Regulatory authorities need to nurture and support this fast-growing industry, but ensure that casinos are operated in a fair and transparent manner.
All of which adds up to one enormous challenge, given the size and complexity of this extraordinary online industry.
What does the UKGC License really say?
In order to receive official licensing from a regulatory body, a casino must comply with an extensive list of terms, conditions and operational guidelines. Here in the United Kingdom, these rules and regulations are among the strictest in the world. Or at least, any market where online gambling is legal.
The UK Gambling Commission provides the licensing and authorisation only for those who have demonstrated their capacity to perform at the highest possible level. UKGC licensing is perhaps the ultimate 'badge of honour' for casino operators who prioritise responsible gaming and fair operations.
For the player, this kind of licensing translates to total peace of mind and the guarantee of a fair and transparent service provider. Hence, experts universally recommend doing business only with casinos that have obtained licensing from the UK Gambling Commission or an equivalent regulatory body.
How do one of these casinos qualify for an UKGC License?
A casino has to apply for this license – it isn't simply granted automatically. However, there are a bunch of different licenses that can be applied for, depending on what type of online games you want to offer your English visitors.
If you want to apply for a license for casino gambling, the cost of application is about £3,500. Nevertheless, there's no specific guarantee that your application will be accepted. Hence, you need to ensure you have a good business model to present to the UK Gambling Commission, before going ahead and applying.
On top of this, maintaining your UK Gambling Commission means paying an annual fee in accordance with the annual earnings of your business. This could be anything from hundreds of pounds to more than one million pounds, depending on how successful and profitable your casino is.
What are the demands that must be met?
As mentioned, application and qualification criteria vary in accordance with the specific licence you require. Nevertheless, every applicant must have a company registered within the United Kingdom. The company must also be operated or in some way overseen by those with sufficient knowledge and experience to run an honest and transparent casino business. The gaming platform used to power the casino must be one that has been approved by the UK Gambling Commission.
Other than this, it's a case of demonstrating the company's capacity to promote responsible gambling, protect the safety and security of its customers, safely handle payments in both directions and generally provide an amicable and enjoyable experience. The list of requirements is continually growing and evolving, as the industry becomes more sophisticated and expensive.
It's the responsibility of the company to report to the UK Gambling Commission a couple of times each year, in order to demonstrate how these standards are being maintained. Combating gambling addiction and problematic gambling in general has become a key priority for the UKGC, which must be championed by the casino in order to obtain and retain its licence. The same also goes for the casino's terms and conditions, which must be clear, concise and in no way misleading.
The UK Gambling Commission is also committed to ensuring no online casino knowingly targets or accepts applications from individuals under the age of 18. If any marketing materials are deemed to have breached these rules, the casino could face heavy penalties or be stripped of its licence.
Casino Bonus Affiliates
The UKGC is very specific when it comes to how a licenced casino can be marketed and presented to its target audience. However, it can be far more difficult to police the use of affiliate websites. These are the third-party websites created specifically for the purpose of driving new customers the way of established online casinos. Which, in some instances, are designed to mislead with the kinds of promises no casino can realistically fulfil.
As a result, it's important for casinos to keep a close eye on their affiliate operations. Examples of UK casino bonus lists include Casinomartini UK and Zamsino UK – both of which feature casinos from the UK and around the world. If a casino is found to be working with affiliates that paint an inaccurate picture of what's on offer, the casino itself could ultimately pay the price.
Hence, players are urged to be diligent when reading into the recommendations of paid affiliates.
The Pros of UK Licensing
Costly and time-consuming it may be, but there are nonetheless countless benefits that accompany UK licensing.
From the perspective of the business itself, being able to promote your casino is licensed and regulated by the UK Gambling Commission really can make all the difference. By presenting yourself as trustworthy and committed to responsible operations, you're far more likely to appeal to today's discerning gamer.
In addition, UKGC licensed casinos are inherently more likely to keep a close eye on their operations and ensure they provide the best possible experience for their customers. All of which adds up to the kind of loyalty and positive word-of-mouth that can be worth its weight in gold.
Not to mention, the fact that UK Gambling Commission licensing is revered and respected on a global basis – ideal for online casinos interested in international expansion.
You might also find the following articles interesting:
TRENDING POSTS