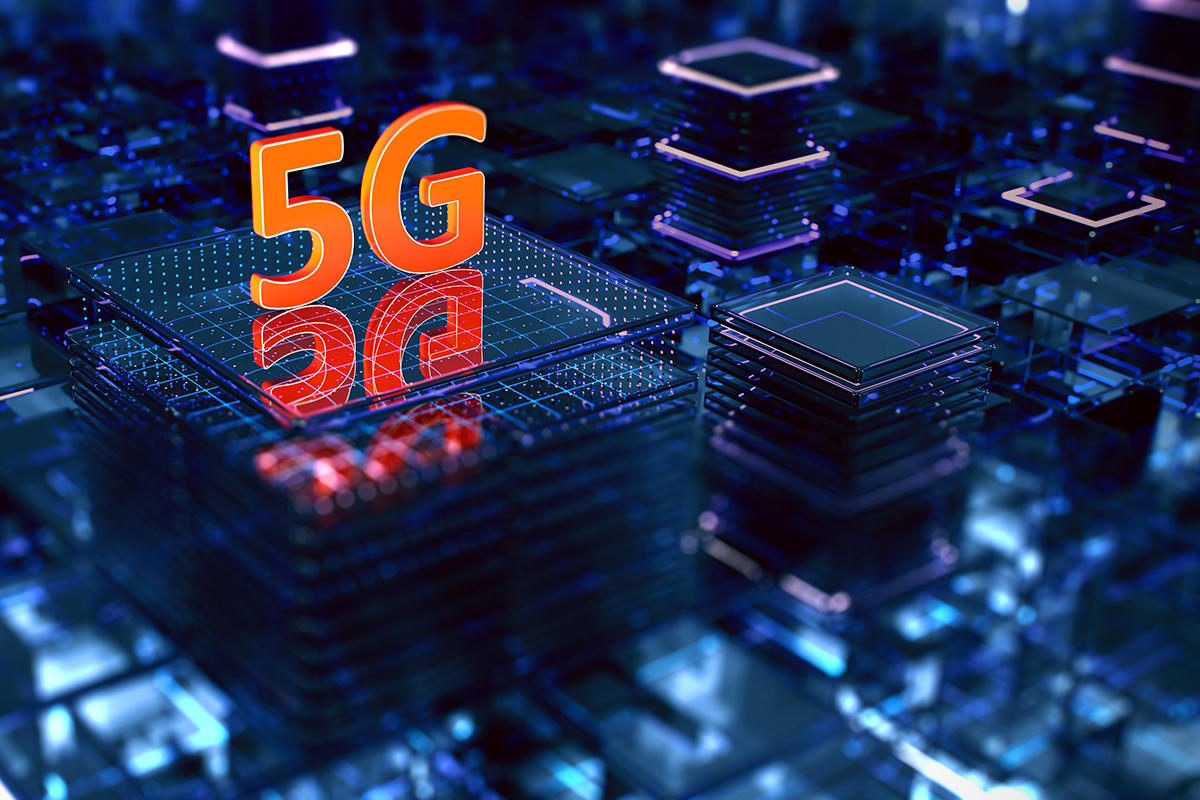 One of the biggest trends in the next few years of casino gaming will be the ability to use 5G on several major networks. It's not the kind of technology everyone will have access to for a while, but will nonetheless take over as the new standard soon enough. 5G will, in a nutshell, transform the way we think about fast and lag-free Internet connections like never before.
But to what extent will 5G connectivity benefit the online casino industry? Will 5G have a big impact on the online casino landscape as we know it? Or will it simply be a faster and more streamlined take on the industry we already know?
The answer lies somewhere down the middle. While 5G isn't likely to completely revolutionise online casino gaming, it's destined to have a positive impact. Three of the biggest ways 5G is expected to benefit online casinos are as follows:
Increased Mobile Focus
5G would benefit those who prefer gambling via mobile devices, which is at almost level pegging in terms of market share with traditional desktop gaming.  In turn, some of the biggest gaming franchises are focusing heavily on their mobile offerings. VR mobile gaming shows just how far things have come. Franchises like The Walking Dead, Harry Potter, and Stranger Things in particular are making huge waves right now.
Mobile gaming is more convenient for a lot of players and requires no prior hardware (just your phone). It is also helping to create cross-platform opportunities. As such, many online casino operators are offering innovative mobile versions of their games that don't take anything away from the desktop versions. A move that reflects the fact that millions are already logging onto online casinos exclusively via mobile.
With 5G set to improve connection speeds and enhance online experiences like never before, this is a trend that's only set to accelerate indefinitely.
Facilitate Better Payments
The popularity of digital payments and e-wallets in general has grown exponentially over recent years. All of which rely on secure and stable Internet connections, in order to facilitate transactions. Increasingly, online casinos are expanding and diversifying their support for a wide variety of payment methods. Something that is known to strike a chord with today's online casino gamer.
5G will help improve the speed at which payments can be made and accessed, particularly where online wallets are concerned. It will also help defend against a wide range of security threats by improving security processes in the system. The data collected through the use of 5G will be used to personalise the services provided, in accordance with customers' locations, gaming preferences and so on.
Of course, it will still ultimately be the casino's responsibility to ensure that all payments are handled in a secure and responsible manner. Simply switching to 5G isn't going to eliminate the threat posed by fraudsters and hackers. It will still be necessary for online casinos to implement robust physical and virtual security measures to safeguard customers and their private data.
The Rise of Live Action Gaming
Slowly but surely, live-dealer casino gaming is becoming the number-one choice for a new generation of online casino gamers. The idea being that instead of playing against a computer algorithm, you're linked with a real-life host in real time. Not to mention, a bunch of other players at the same table – just as would be the case in a traditional casino. The problem being that even now, issues with slow connections can make it difficult for many to enjoy live casino gaming online
With all types of casino gaming, latency issues will be fixed by 5G to ensure there is no lag and that multiplayer games can be optimised fully.  This will also open the door to increasingly more sophisticated live-dealer gaming experiences, with improved visuals, smoother gameplay and so on.
There will always be a place for the computer-controlled casino game online, but the appeal of live-dealer gaming isn't difficult to understand.
New Technologies on the Horizon…
Along with the three benefits outlined above, it's also likely that entirely new technologies will make their mark on the industry soon enough. One notable example of which being virtual reality, which can be pretty demanding in terms of data consumption and general hardware requirements. It's now perfectly possible to enjoy the full VR experience with a decent smartphone. 5G connectivity could pave the way for a whole new world of casino gaming action.
Specifically, faster and more reliable Internet connections will enable gamers to play at online casinos in the most immersive way imaginable.  The combination of live-dealer gaming and VR technology will recreate the traditional Las Vegas experience like never before. Some forward-thinking casinos are already introducing VR gaming, though in something of a rudimentary form. Certainly nothing that can be accessed and enjoyed via a typical smartphone.
Immersion and engagement are two key factors when players decide which casinos to do business with. When VR technology hits its stride, we'll be looking at the most incredibly immersive online gaming experience the market has ever seen.
Playing the Waiting Game
In the meantime, it's simply a case of playing the usual waiting game. 5G technology is already doing its thing, but hasn't yet become accessible for the masses. Even when it does, it's likely to be prohibitively expensive for some time at least. Just as was the case with 4G LTE connectivity, the whole 5G experience isn't going to be cheap to dive into.
At least, not until competition between the major networks begins driving down prices.
In any case, it's not as if 5G is going to bring an immediate and outright revolution to the world of online gaming. It'll simply enhance and improve everything you already know and love about online casinos. A more immersive experience, enhanced visuals and the elimination of lag – all making for an even more enjoyable experience.
You might also find the following articles interesting:
TRENDING POSTS