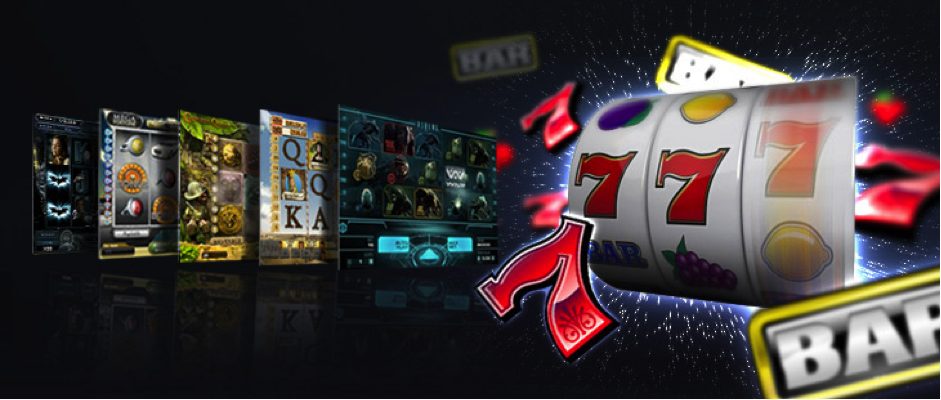 These days, finding a killer online slot for a few spins isn't much of a challenge. If anything, the challenge lies in deciding which slot to go with. Dozens of iconic developers, thousands of spectacular games and one enormous online casino industry – all just a click or two away.
So for those new to online slot gaming, what follows is a brief rundown of 10 things you really need to know about online slot machines:
1.The classics are sometimes the best
First and foremost, there's much to be said for the latest and most innovative slots on the market. However, there are also plenty of legendary titles that are legendary for a good reason. One example of which being starburst – still considered by some to be the greatest all-round video slot on the market. Sample the latest and greatest releases by all means, but don't automatically shun the classics while you're at it. You could be denying yourself something amazing.
2.Know where to play
Choosing a quality online slot matters, but not nearly as much as choosing a quality casino in the first place. In terms of value for money, enjoyment and your overall safety and security, the importance of selecting a stellar online casino cannot be overstated. Look for things like licensing, an established reputation among customers, commitment to customer security and so on. If in doubt, take your business elsewhere – it's never worth taking risks on an unknown.
3.Be wary of OTT bonuses and promotions
Along the same lines, you'll also want to avoid being blindsided by bonuses that appear too good to be true. In about 99.9% of instances, OTT bonus offers are 100% misleading. After all, no business in its right mind is going to hand over hundreds or even thousands of pounds, without there being significant strings attached. Casino bonuses for slot gaming can be great, but it's essential that you check out those all-important terms and conditions before going ahead.
4.Learn how to play
Reading the rules of any given slot matters for obvious reasons. However, it can be far easier and more effective to learn how to play by actually playing it. Only by way of free-play using virtual currency, rather than putting your own money on the line. The vast majority of decent casinos these days allow pretty much every slot in their collection to be accessed with no payment required. You might not even have to open an account, which is an added bonus. Always learn the ropes, prior to playing for real money.
5.Check out the pay table
It's impossible to make informed and logical decisions if you don't understand the pay table. The pay table presents a clear picture of what can be won with the various different combinations of symbols. Not to mention, how things play out in any bonus rounds you're lucky enough to access. Rather than playing blindly and hoping for the best, it simply makes sense to see how the pay table is structured.
6.Understand free spins
Back with the subject of bonuses, you'll no doubt come across a whole bunch of offers regarding free spins. On one hand, the answer is yes – free spins are always fun and worth checking out. On the other, free spins also tend to be governed by relatively strict terms and conditions. It's not that they aren't worth bothering with, but the chances of striking it rich with any free spins you're handed is low to say the least. Read the terms and conditions in full, ensure you understand the wagering requirements and gauge your expectations accordingly.
7.Be wary of low RTP percentages
Every online slot has its own unique RTP – its 'return to player' percentage rate. If a slot has an RTP of 95%, this means that £95 out of every £100 is paid out in the form of prizes. For obvious reasons, therefore, bigger is better. After all, why waste money on a machine that hangs onto most of the money it collects? As a rule of thumb, sticking with online slots that have an RTP percentage of at least 90% or higher is the way to go.
8.Take advantage of no deposit bonuses
Whenever you come across a no deposit bonus, it's probably worth taking a look at. The reason being that even if the terms and conditions are relatively severe, you technically can't lose. You're not throwing any of your own money into the deal, so even if you come out with nothing, you've enjoyed some free gaming with zero risk. Some no deposit bonus offers actually make it possible to pocket a prize – albeit limited in most instances to around £10 or less. Still, anything is better than nothing.
9.Forget the ideas of 'loose' online slots
Truth is, there's no such thing as a 'loose' slot, online or in the real world. It's often assumed that if a slot hasn't paid out a prize for a while, it's 'scheduled' to do so in the near future. In reality, the odds are reset with every spin and there's no way of predicting any subsequent outcome. Irrespective of how regularly or irregularly a slot has been paying out, this has no bearing whatsoever on the next spin…or the spin after that. Believing in loose slots is a great way of making bad decisions and losing money.
10.Progressives are near impossible to win
Last but not least, progressives offer by far the most appealing jackpots in the industry. In fact, they can be borderline irresistible. After all, who wouldn't like to take home a seven-figure sum with just a couple of spins? The problem being that these lottery-size jackpots are every bit as difficult to win as the lottery itself. Progressives can be great for the odd spin here and there, but can't be counted on for regular prize payouts.
You might also find the following articles interesting:
TRENDING POSTS