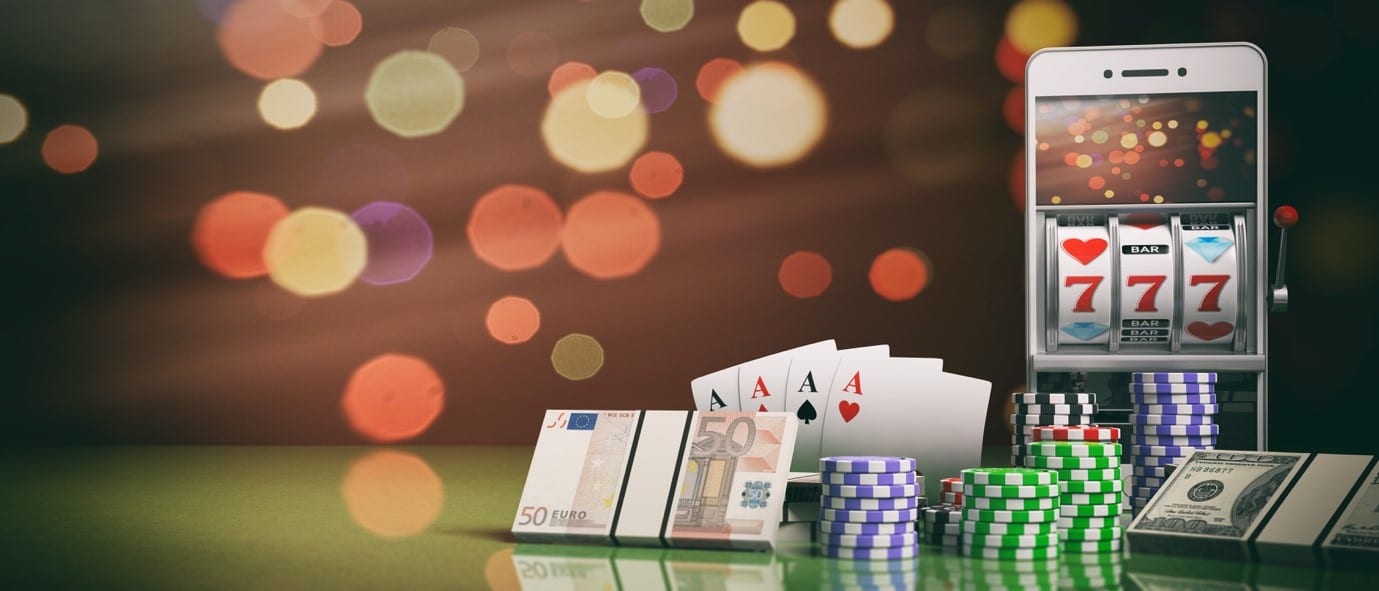 Casino bonuses are enticing and usually very irresistible offers made by casinos to attract more players and to retain regular casino players. This strategy has worked well for both brick and mortar casinos and online ones. Online casinos have taken the liberty of further improving their bonus offers and coming up with clever and innovative ways of attracting more players into their sites.
With most, if not all, of the casinos offering a bonus of some sort, players and those familiar with the casino scene have gradually come to accept bonuses as the norm of these gambling establishments. With that said and looking at casino bonuses from a player's perspective, should you fall for casino bonuses? The answers can be quite subjective, but we'll explore them as we proceed in order to give you an overview of casino bonuses and allow you to make better decisions when it comes to casino bonuses.
Yes, but with Caution
We'll take on one of the affirmative answers first. Some experienced and seasoned gamblers will give you a 'yes' to this question on the condition of proceeding with caution. Firstly, since these bonuses are offered by the establishment itself, you can be assured that the offer is legitimate. Thus, it gives you the reason to make use of it. Second, bonuses are made to make casino games more exciting. Remember that bonuses usually do not come free and have certain guidelines for availing them. One of the most common types of bonuses is Deposit bonuses, which are designed to entice new players, casual gamblers or curious explorers of the world of online gambling.
Deposit bonuses can also be considered as a category of welcome bonuses, as these bonuses are offered on or immediately after you register an account with the casino. As mentioned earlier, deposit bonuses have terms and guidelines and this is where you need to proceed with caution. The guidelines can be quite long or written in fine print, so be sure to read thoroughly and understand the conditions for using your bonuses.
No, if You're Unsure of What to Do
We'll now discuss one of the dissenting answers. By listening to simple logic and reasoning, you can always decline a conditional offer such as a bonus if you are not sure or if you have reservations about the conditions. It's as simple as that. A part of any casino's strategy is to offer attractive deals, promos and bonuses to gain more players or to keep gamblers playing while not losing sight of its primary objective: to gain profit out of every game. Generous and extravagant bonuses offered by online casinos may seem like an unprofitable move by the casino sites that offer such bonuses, but in reality, they have already taken into account how they can rake in revenues and profits that are more than what they gave in their bonuses and in more ways than one.
Using deposit bonuses again as an example, let's say you are offered a 50% bonus of the initial deposit amount you place in your casino account. You place a deposit of $1000, which earns you a $500 deposit bonus. The conditions are that you are only limited to playing table and card games for using your bonus and you meet the playthrough requirement (which will be discussed in the next section). If you are an avid slot game player, this condition can cause a problem, unless you are more or less familiar with the card games or table games in their conditions. Rather than risk ruining a good chance at winning your favorite casino game, you always have the option to politely decline.
Yes, if You can Meet the Bonus Conditions
Here's another affirmative answer that more or less follows up on the first one we provided. Let's say you were able to thoroughly read the terms and conditions of the casino bonus and accepted the bonus offer. While reading the conditions, you came across the term "playthrough requirement" or simply the word "playthrough". This is the required amount you need to bet and play first before you can clear the bonus for cashout.
For the benefit of those not familiar with the requirement, here's an example: if you are offered a fixed amount of $100 for every $500 deposit and you have a 20X bonus playthrough requirement, it means that you need to wager at least $2,000 ($100 * 20) in order to clear the bonus and any winnings associated with it while you try meeting the playthrough requirement. Let's say that in the event of wagering up to $2,000 you were also able to accumulate a total winning of $2,500, you will then be cleared to cash out $2,600, including the $100 bonus. In the example, the playthrough value is multiplied to the bonus amount and you get the wager amount that you need to meet before you can be cleared to cash out your winnings and bonus.
Remember that this is just an example of a simple playthrough requirement using the bonus amount only. Again, we emphasize thorough reading and understanding of the terms and conditions of the bonus. There will also be casinos requiring a "bonus plus deposit" playthrough. With just this simple change in wording, you will see a significant change in the amount you need to clear. Using the same bonus and deposit example above, this means that you need to wager at least $12,000 [($100 + $500) * 20] to clear the bonus and accumulated earnings for cashout. While this may seem like a big requirement, you don't really need to meet it in one sitting.
You can make multiple small wagers until they reach a total of $12,000 and you'll be notified that you are clear to claim your bonus and winnings. Thus, you can say bonuses have a tricky and complicated requirement that requires thorough understanding if you want to spare yourself from embarrassment or risking a violation of casino terms and conditions, which could lead to forfeiture of the bonus or worse being banned from playing in the casino.
No, if You Don't Want Restrictions on Your Cashout
Here's another significant dissenting answer regarding the use of casino bonuses. Most casinos set a restriction on the amount you can cash out when you play using your bonus. This means that you won't be guaranteed to receive your total winnings if it has exceeded the limit that the casino has set for bonus cashouts. For example, if the casino has set the cap at $10,000 and you have won $12,000 in total, you'll only be able to cash out $10,000 and the $2,000 will be added to your deposit, remain on standby for a specified time period or can be converted to free games or other redeemable items, depending on the policy of the casino. That said, there are some casino players who do not favor such limits because they feel restricted from totally enjoying the fruits of their gambling success. This is especially true for players who prefer fast and easy access to winnings and those who like immediate cashouts.
Bonus conditions can significantly delay the release of winnings especially if the playthrough requirements are not met. If you prefer to have relatively more freedom with your cashout, you can always decline the bonus offer during your registration. If in the event you accepted the bonus and changed your mind, or if a bonus has been mistakenly added to your account, you can ask the casino's customer support to have the bonus removed before you play any casino game. Otherwise, it may already be difficult for you to opt-out of the bonus.
Yes, if You Can Take Advantage of the Bonus
By now, you already have an idea of the limited game options that you have when you avail of a casino bonus. However, you can still take advantage of the bonus and play it in your favor if you can have your favorite game included in the games that are allowed the bonus. For example, if you are a proficient card player, you can choose a bonus offer that applies to exclusive card games. With a bonus offer, you can play this to your advantage by gaining additional betting chances, having a reserve in your bankroll, and gaining the potential to increase your winnings.
You should be also aware of the cashout restrictions and you need to know your way around bonuses if there are alternative options in utilizing winnings exceeding the bonus cashout limit. Again, different casinos have different provisions and conditions regarding their bonuses. Always diligently read through the conditions of different casinos and choose the one that is most favorable for you.
Going back on the question of falling for a casino bonus, it can be best answered by you as the player. There is no definite answer to this, as it totally depends on the perspective of the players. Thus, it can be safe to let the answers be subjective and let the decision lie ultimately at the hands of the individual player. As a popular adage says, "different folks, different strokes", we can't totally choose one answer over the other. I guess you can say that bonuses are what makes the casino gaming dynamics more interesting and fascinating and casinos have done a good job in achieving just that.
You might also find the following articles interesting:
TRENDING POSTS