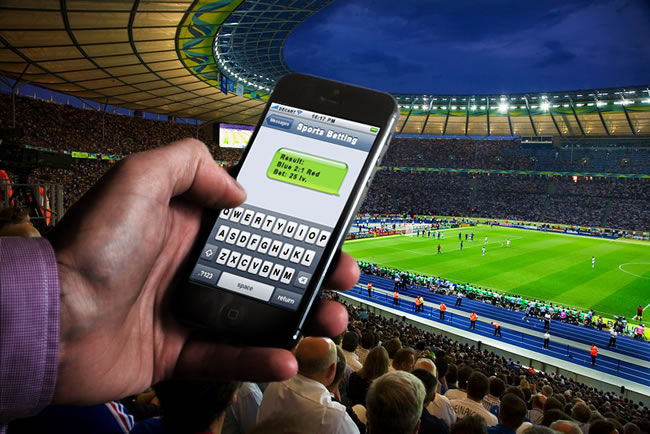 While online sports betting has been a staple part of the scene in the United Kingdom for decades, it is only just becoming legally available in a wide variety of international territories. Many North American states, for example, have literally only just experienced the legalisation of online gambling, which unsurprisingly has had an enormous impact on the way in which punters place their bets.
For millions, it is absolutely impossible these days to even imagine a world without online sports betting. Nevertheless, it technically wasn't that long ago that any kind of online betting was the kind of concept nobody had even dreamed up yet. Which is precisely why it's times like these that it is definitely worth taking a step back from the modern face of sports betting and considering exactly how it has revolutionized the industry.
Here's a look at just a few dramatic changes online sports betting is bringing to the industry on a global basis:
1 – Shopping for Odds
First of all, it used to be a case of checking out the odds that were being offered by a maximum of a handful of bookies within the local area, in order to see which had the best available for your chosen markets. These days however, there are literally hundreds, maybe even thousands of different online betting sites and sportsbooks that are all competing for your business. And as they are competing for your business, it is not uncommon for them to attempt to outpace and outperform each other by offering superior odds. Which in turn means that no matter which markets you are interested in, you are ultimately more likely to get the best possible odds these days than you ever were previously. And if that wasn't enough, shopping for the best odds is also much faster and cheaper than it has ever been.
2 – Diverse Markets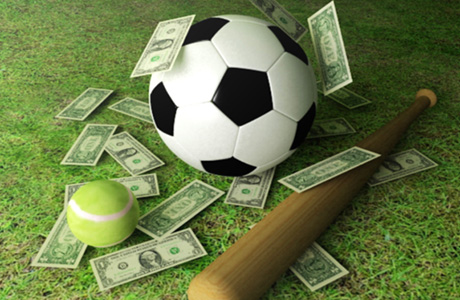 Another enormous change online sports betting has brought to the industry is the way in which it has opened up access to an incredible array of diverse markets and betting opportunities from all over the world. Increasingly, discerning gamblers are not necessarily turning their backs on the most obvious and conventional sports, but are nonetheless showing enormous preference to more unusual and niche global sports and events. These days, gaining access to an entire world of betting opportunities really is as simple as making a few clicks from home.
3 – Mobile Betting
Perhaps the single biggest change online sports betting has brought about is the way in which it is no longer necessary to be in any specific location at any specific time, in order to gain access to thousands of global markets. Instead, just as long as you have a smartphone in your pocket and an Internet connection, you can gamble at any level you choose, at any time you choose and from absolutely any location. The convenience of mobile betting means that it is no longer necessary to dedicate any specific time or effort to sports betting activities – you can simply get involved when and where the mood takes you, anytime, anywhere.
3 – In-Game Betting
Regardless of whether or not you yourself are a big fan of in-game betting, online sports betting has made the whole idea so much more accessible and enjoyable. While there were certain service providers previously that were dabbling in live betting, it just didn't have the kind of access ability and fluidity it needed to gain traction among the masses. These days however, it is once again as simple as having the right desktop or mobile application fired up at any given time, in order to gain access to truly spectacular in-game betting opportunities. Which in turn means that if in-game betting is your thing, the online sports betting revolution really has done you an enormous favour!
4 – Lower Stakes
These days, it isn't necessary to have a great deal of disposable income to your name, in order to enjoy sports betting. Previously, the vast majority of leading bookmakers would impose relatively strict limits with regard to the minimum amounts they would accept in terms of wagers. Not only this, but you may personally felt a little on the silly side making the journey to a physical shop, only to then put nothing more than a couple of quid on the line. With online sports betting, you are pretty much free to wager as much or as little as you like, no questions asked.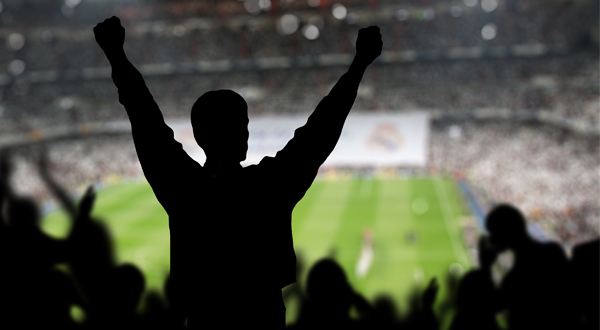 5 – Access to Information
These days, the vast majority of reputable and responsible sports betting sites do not simply serve as gambling portals. Instead, they strive to be informative, educational and highly valuable all-round resources for those with an interest in sports betting. Which in turn means that even if you are an absolute newcomer to the idea or you have plenty of prior experience, you will find the kinds of resources that can help you reach the next level. Rather than simply making it up as you go along and making plenty of mistakes along the way, you can now ensure that every move you make is made in accordance with solid information and education.
6 – Bonuses and Promotions
While it wasn't exactly uncommon for traditional bookmakers of years gone by to offer occasional discounts and special offers, this simply cannot compare the kinds of constant bonuses and promotions you will find online. Regardless of when you choose to sign up, how much you choose to sign up with and your ultimate intentions, it is largely guaranteed that you will find your money will go exponentially further online than it would with a conventional bookmaker.
7 – Epic Parties
Last but not least, online sports betting has also opened up the opportunity for sports fans to throw the most incredible at-home parties with friends and family. It's no secret that there's nothing in the world that can spice up any given sporting event quite like having a wager or two on the line. Online sports betting makes this a possibility with pretty much every sporting events across the board, while at the same time allowing those getting involved to put as much or as little as they like on the line.
You might also find the following articles interesting:
TRENDING POSTS