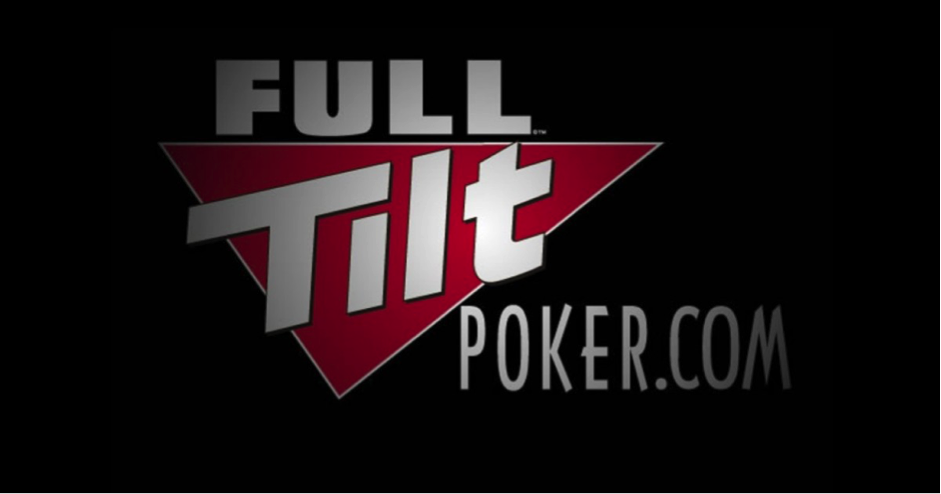 Full Tilt is giving away their 'Ultimate Player's Trip', which includes Las Vegas, Macau and Monaco.
It's hardly rare for established casinos and poker sites to offer generous bonuses and incentives for new and existing players alike. In most instances, you'll be looking at something along the lines of a few free spins, or perhaps an injection of bonus credit to play with. Nevertheless, it's not often you come across some kind of competition or bonus that well and truly has your jaw on the floor.
Nevertheless, there's one notable exception to the rule we came across this week, which we thought you might be interested in.
Full Tilt is about to run a promotion that will take the winner not to just one major city, but to three of the best gaming destinations around the world. The top prize for the 'Ultimate Player's Trip' will be a 15-day adventure to Monaco, Macau and Las Vegas, with many smaller prizes also available.
How To Win

Before we explain the prizes, here's how you can win the Ultimate Trip for gamers. Login to your Full Tilt account and opt into the promotion using the 'Challenges' tab. All you have to do once you've opted in is to play any real-money casino or poker game. This will provide you with the opportunity to open weekly "chests", with nine serious prizes to be won.
You can win one chest per week during the promotion period, which runs between August 20th and October 15th. So once again, the good news is that you don't have to play any specific games to qualify for entry to the competition. Just as long as you're getting involved and spending at least some kind of money, you could be in with a chance of winning this incredible prize.
Each chest contains a prize of some kind, which you will receive once you open it. So whether or not you win the top prize, you'll still walk away with something for your trouble.
The chests contain either:
The Ultimate Player's Trip holiday (1 in 20,000)
$1 Spin + Go ticket (11,999 in 20,000)
$0.50 free spin on casino slots (8,000 in 20,000)
Full Tilt will also be giving away a special additional prize. If you win just one chest during the promotional period, you will be automatically entered into an all-in shootout draw for a chance to win a three-night trip to Vegas.
The Prizes
As for the prizes, chances are there's really only one you'll have your eye on. Many of the runner-up prizes don't need further explanation and aren't particularly exciting. The $1 Spin n' Go ticket gives you entry to the tournaments, while the $0.50 free spins can be used on slots. Further terms and conditions apply.
Still, walking away with a little something is still better than walking away with nothing!
Ultimate Player's Trip
The top prize is the Ultimate Player's Trip, which is also the most difficult to lay your hands on. Nevertheless, strike it lucky and you really could be looking at the adventure of a lifetime. This is a 15-day trip for two people, complete with flights from London or Dublin, 5* accommodation, hotel transfers, free meals, and €4,500 spending money.
Over the course of 15 days, you'll check out three of the most iconic gambling destinations in the world with a pocketful of cash:
Monaco is known as a high-rollers paradise, complete with mega casinos and luxury yachts, and the French Riviera is as beautiful as it comes.
Macau is the gaming capital of the East, known as the 'Vegas of China'. Enjoy baccarat, poker and more familiar casino games. This is a vibrant city that attracts hundreds of thousands of visitors every year.
Las Vegas needs no introduction! This is the capital of casino gaming in the West. If you've ever wanted to go gaming on the Strip, now is your opportunity.
One of the main benefits of high roller VIP schemes in casinos is access to bigger bonuses. In this case, you don't need to be a high-roller to be in with a shot at the top prize.
Which is, quite simply, as big as it gets! Here's how it breaks down:
Around-the-world flights to three major casino gaming destinations, including Macau, Monaco and Las Vegas.
5* hotel accommodation, based on two people sharing a double or twin room for five nights in each location with breakfast.
Additional experiences to make the adventure even more amazing, include a supercar driving experience in Monaco, a four-hour helicopter tour of the Grand Canyon, and a 3-star Michelin dining experience in Macau.
Three-course dining at top restaurants in Macau and Monaco.
€4,500 spending money for the casinos, or anything you want!
(If you don't want the holiday, the trip can be exchanged for $25,000 in cash!)
Trip To Vegas
Once the promotion has finished, every participant who earned at least one chest will be entered into a special draw, for the chance to win a trip to Las Vegas – the gaming capital of the world. This exciting shootout will take place on 16th October.
The winner will receive a three-night trip to Las Vegas, including flights and transfers, 5* accommodation based on two sharing a room, breakfast each morning, and a zero-gravity experience with all merchandise, photos and videos. This prize is non-transferable.
Full Tilt is running this promotion from August 20th to October 15th. Opt-in and play real-money games to win chests and earn prizes. The top prize is an experience of a lifetime! New players can also enjoy the greatest welcome package that the site has ever given away, with £30 of value for a £10 deposit.
As is often said, you need to be in it to win it! Given that you don't really have to do anything special to take part, we'd strongly recommend heading over to Full Tilt right now and checking things out for yourself.
You might also find the following articles interesting:
TRENDING POSTS