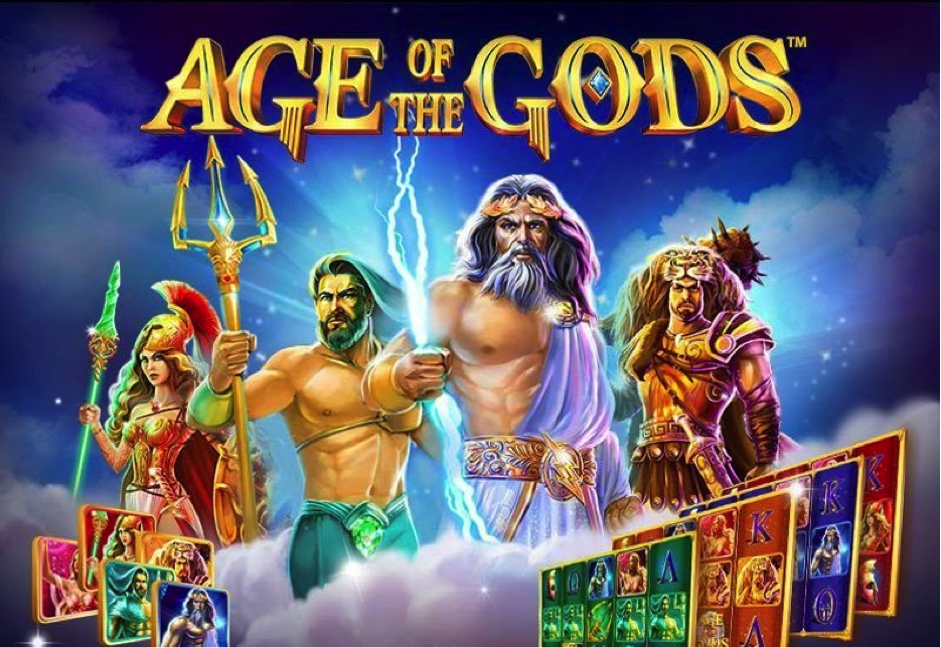 It's not a subjective statement to say that the Age of the Gods series of slots has been a huge success. Playtech, faced with the headache of losing its range of Marvel games after the iconic comic book publisher was acquired by Disney, pulled two rabbits out of the hat by building a new brand of heroes from scratch, and by adding the DC Superheroes range at the same time.
Most fans of Playtech games are aware of the Age of the Gods series – various slot titles and a roulette option built upon heroes of Greek myth like Hercules, Zeus and Athena. A whole new batch of titles have been added recently, such as Mighty Midas and Ruler of Olympus. They are excellent, innovative additions to the range. If you want to check them out, you can sign up and start playing here at UK's #1 Casino.com, which hosts the original AOTG series and the new titles in the collection.
However, while the new titles are exciting, you could (quite rightly) say that the original Age of the Gods slot is almost the perfectly-made casino slot. Why? Because it strikes the perfect balance between exciting special features, gameplay, graphics and so on, without entering overkill territory – i.e. focusing too much effort on elaborate special features and theatrics.
Similar slot titles can overcomplicate things
For example, just compare AOTG to another modern Playtech creation – The Dark Knight. The latter is a good game, but you could argue that there is too much focus on the fact that it is based on the Chris Nolan movie. Moreover, The Respins Feature is dependent on a coin toss (i.e. Harvey Dent – Two-Face) for each respin, taking an age for each spin and potentially leading to nothing. 50 paylines working in both directions across a large reel-set also take away some of the excitement too, because it's almost impossible to tell which combinations of symbols make up winning lines.
Take nothing away from The Dark Knight – it's a perfectly fine game. The point is that Age of the Gods has not got too wrapped up in itself instead of giving players what that they want. It keeps it simple: 20 paylines working left to right across the reels; a brilliant free spins feature that has enough excitement to keep players on their toes; and, of course, that four-tiered Age of the Gods Jackpot Game, which could strike at any time.
Age of the Gods sequels are worth your attention
If we're out to pick holes in the Age of the Gods slot, perhaps you would look at the Pantheon of Power Bonus and say it's not very exciting and, with an award of 10 times your bet, not hugely lucrative. Then again, the game doesn't make a fuss about it, with the feature finishing in a matter of seconds.
Indeed, you could say that the game is a brilliant starting point for anyone who has not experienced what it's like to play modern online slot games, or anyone who is interested in seeing what Playtech is all about. It has all the elements – free spins, wild symbols etc. – that are found with most contemporary games, but it does not over-complicate matters with unnecessary extras.
Of course, we cannot overlook the fact that Age of the Gods has spawned several thrilling slots, with many of the heroes in that game – Hercules, Athena, Zeus – getting their own brilliant individual games. But the original slot is still the best – a real masterstroke by Playtech.
Choosing Your Ideal Online Slot
Still, all of the above only applies if Age of the Gods is the ideal slot for you. If it's not, all the hype in world isn't going to enhance its appeal.
As is the case with all casino games, it's the classic scenario of 'different strokes for different folks'. Right off the bat, you may have no real interest in the whole God-based theme of the thing. For obvious reasons, spending time and money on a slot that doesn't suit your tastes really isn't the way to go.
Even if the gameplay is good and there are decent prizes on offer, you might be better off elsewhere.
So with this in mind, what follows is a brief rundown of important factors to consider when choosing your ideal online slot:
Theme. As touched upon above, it simply makes sense to choose a slot with a theme that suits your tastes and interests. If you're more about sports than centurions, target your efforts accordingly. Theme alone doesn't guarantee an outstanding slot, but it's a good place to start.
Also referred to as volatility, this basically means the likelihood of the machine paying out with any given spin. Low-variance machines pay out modest prizes on a regular basis, while high-variance slots pay considerably less frequently though typically have bigger jackpots on offer. It's up to you which suits your preferences and bankroll.
Speaking of which, it's also worth checking out the return to player percentage – aka the RTP of the machine. If it has an RTP of 96%, this means 96p out of every £1 inserted is paid out in the form of prizes. The higher the RTP, the better.
For the sake of both enjoyment and safety, it pays to stick with high-quality slots from leading software developers. Niche slots from unknown brands can sometimes be great, but it's better to stick with something you know you can trust.
Last but not least, it's always a good idea to see what other gamers have to say about any given slot, before going ahead and entrusting it with your bankroll. Rather than simply taking the blurb of the developer at face value, see how it performs when put to the test for real.
Don't forget – you can always see how it all goes down with virtual currency, before putting your own cash on the line.
You might also find the following articles interesting:
TRENDING POSTS