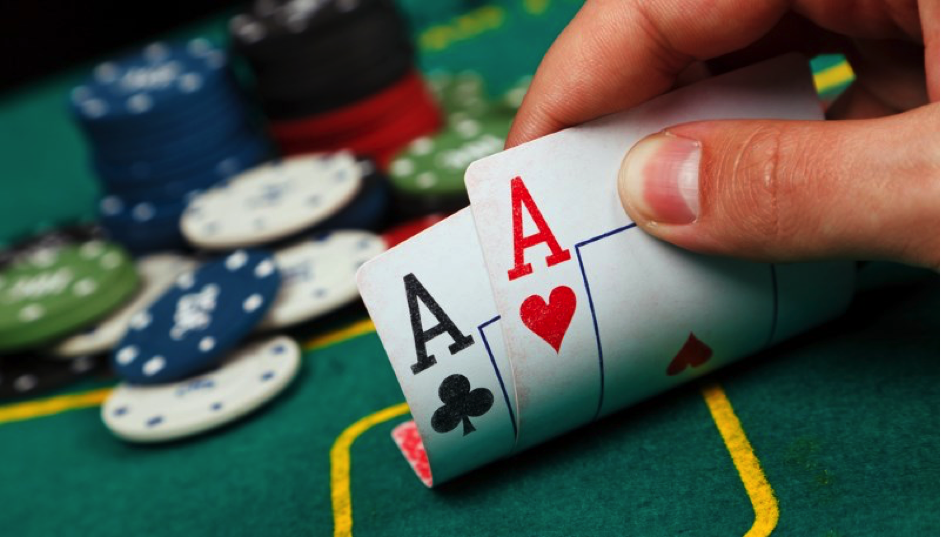 For those just starting out on their poker playing journeys, it's well worth checking out any tournaments you come across known as "freerolls". Freeroll poker tournaments offer a world of opportunities for budding online poker players looking to put their skills to the test, allowing them to sign up for free, with no need to pay for buy-ins upfront.
If you're lucky, many online poker rooms also offer guaranteed prize pools for their freeroll events, giving beginners and experienced players alike a free shot at boosting their bankrolls. Perhaps the closest you'll ever get to the prospect of earning 'free money' online!
We're not talking just a few dollars here and there, either. In some instances, it's possible to enter tournaments for free with the opportunity of securing a seat at a major event if you win. You'll need some serious skills to make it all the way, but it can and does happen.
Someone recently bagged a top prize of $5.1 million after free-rolling their way into a tournament featuring 1,039 players. 30-year-old, Ramon Colillas from Spain qualified for the $25,000-entry PokerStars Players Championship (PSPC). At which point, he'd probably never even dreamed of taking down the entire tournament to score a life-changing win at the Atlantis Resort in the Caribbean.
Hence, if you're looking to build a bankroll to enable you to play online poker recreationally or more seriously, it's worth getting to grips with the benefits of freerolls. In this post, we'll be taking a closer look at some of the advantages of playing freeroll tournaments, as well as core freeroll strategies for newcomers to help you get started.
The Benefits of Freeroll Poker Tournaments:
They are perfect for players who don't want to deposit their own money
You can't get a much better return on investment than winning free money playing a freeroll poker tournament. That's because you don't have to part with a single penny of your hard-earned cash. Even if you only win 50 cents, it's money you didn't have in your bankroll before you started the tournament. In many cases, newcomers to online poker will use freerolls as a means of building a bankroll to enable them to graduate and play micro-stakes cash games or sit-and-go tournaments. Once again, pretty much the closest you'll come to winning free money online with absolutely no risk to your own pocket.
It's an opportunity to qualify for events with bigger prizes up for grabs
Caption: Some freerolls allow you to eventually satellite into major events such as the World Series of Poker (WSOP)
There are some freeroll tournaments that operate as "satellites". A satellite event is one which offers the winner or the last remaining group of players qualification into a bigger tournament. These tend to have larger prizes on offer that players would ordinarily have to buy in with real money. The prizes up for grabs range from bigger cash prizes to direct entries into huge offline poker tournaments, just like the prize Ramon Colillas won in January 2019. Theoretically, the odds of starting out right at the bottom in a freeroll tournament and ultimately winning millions is pretty low. But then again, so are the odds of winning the lottery…but you probably still buy tickets anyway. And even if the odds are stacked against you, it's free – so why not give it a shot?
You can play with people at the same skill level as you
It's true that you are highly unlikely to find Phil Hellmuth or Daniel Negreanu at your freeroll poker table. In fact, in some freerolls you can guarantee you won't find them. That's because some poker rooms offer freerolls exclusively available to new customers. These are really good for ensuring you play a tournament against individuals with the same skill level and experience as you. This should help you enjoy the tournament, as it will be a fairer contest that genuinely enhances your tournament poker strategy. That said, you'll also encounter a fair few more experienced players in these kinds of tournaments, so you'll gain helpful insights into different playing styles and strategies.
It's a chance to refine your own tournament poker strategy
Last but not least, there are various facets of a freeroll poker tournament that can help to hone your tournament poker skillset. It's a great opportunity to practice your approach to the early, middle and latter phases of a multi-table event. Surviving 'the bubble' is also an important skill, avoiding finishing in the last position before the cash prizes are paid out. Many players manage to grow their chip stack in and around the bubble, as players with minimal chips don't want to engage in hands for fear of being knocked out without a financial reward. Still, it's important to be mindful of the fact that playing with no money on the line (zero stakes) isn't quite the same as wagering your own cash.
Top tips for getting started with freeroll poker
If the idea of freerolling some poker tournaments interests you, here are some final words of wisdom to help you on your way:
On the whole, try to play a straight-up game. Don't get too creative with hands and definitely don't slow-play the nuts. Beginner players are often blind to the nuts, so you will often get action from at least one opponent if you bet aggressively.
Consider playing small pocket pairs and suited connectors, which give you the chance to flop monster hands and huge pay-offs.
Take your time. Don't go all guns blazing in the early stages. Too many players try and double-up their chip stack in the first few rounds. It's a marathon, not a sprint!
You're technically playing with virtual currency, but it's best to treat it as if it was your own money. This will help prevent the kinds of awful decisions that could cost you your stack.
Always allow significantly more time than you think you need. If you play well and make your way through the tournament, it could be several hours before the whole thing wraps up.
You might also find the following articles interesting:
TRENDING POSTS