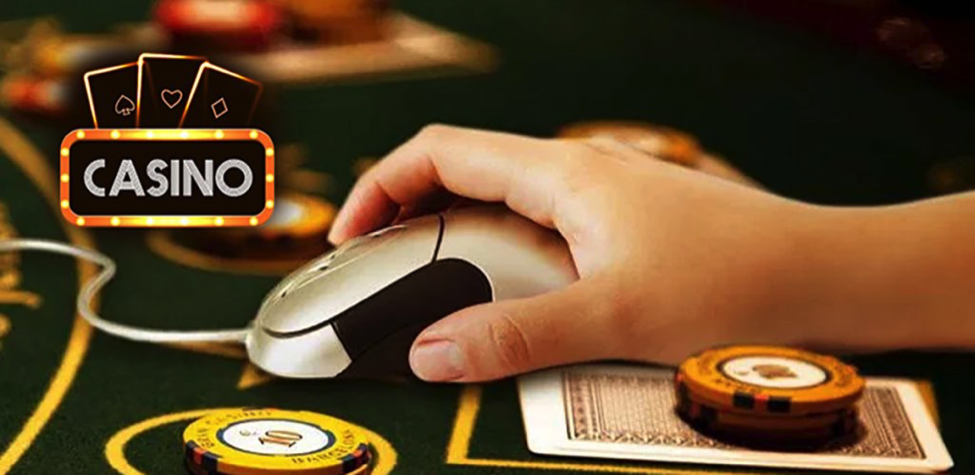 Worldwide, the enormous empire that is online gambling has already vastly exceeded the $50 billion per year threshold. Suffice to say, the whole thing is pretty big business.
You need only head over to netentcasinonodepositbonus.com to see the kind of stuff that's on offer these days and how far the industry has come over recent years.
Perhaps even more impressive is the near-universal prediction that the whole thing is really only just starting to hit its stride. The growth and evolution of the industry may have been huge so far, but barely scratch the surface with regard to what's to come.
Hence, now really is the time to up your game and give yourself an edge when gambling online!
The 'Strategy' Myth
As always with these kinds of things, it's important to cover the most misleading and indeed longest-standing myth of all. Contrary to popular belief, there never has been and never will be such a thing as a 'winning strategy' for playing casino games of any kind.
Theoretically, the one exception to the rule is real-life blackjack. If you master the art of card counting (which you won't), exclusively play blackjack at a real-life a casino and somehow fool casino security (which you definitely won't), you can generate serious profits.
However, this is literally the only exception to the rule – it is fundamentally impossible to 'cheat' your way to victory with any other casino game.  Particularly when it comes to online gaming, when you don't even have the microscopic chance of human error on the part of the dealer creeping into the equation.
Long story short therefore, you cannot and will not guarantee success. Sooner or later, the house always wins – end of story.
A Sensible Strategy for Gambling Online
That said, this doesn't mean that it isn't both sensible and beneficial to follow a sensible strategy when gambling online. Getting into the whole thing with the intention of turning a profit doesn't qualify as sensible – playing in a manner that maximises enjoyment and minimises loss does.
So with this in mind, here's a very brief overview of five helpful tips and guidelines from the pros, which will help you stay safe (and happy) when gambling online:
Learn the Rules
First and foremost, you shouldn't be thinking of putting a penny of real money on the line without first learning the rules of the games you play.  No exceptions and no shortcuts – you need to know exactly what you are doing before getting started.
There are two ways of getting to grips with the rules – the first of which being to study them in-depth and try to make sense of them. The alternative option – which is exponentially more enjoyable – is to play the casino game in question for free using virtual currency.
This way, you get to learn the rules while also seeing how the game pans out in a hands-on sense. Find a casino that allows free-play, or download one out and dive right in.
Think Carefully Before Placing Large Bets
It goes without saying, but it is important to ensure you never place too much money. Given that there is absolutely no such thing as a certainty in the world of online gambling, you need to be extremely careful when it comes to large bets.
One of the biggest mistakes made by gamblers at all levels is that of getting caught up in what appears to be a winning streak, only to then start making terrible decisions. Irrespective of how lucky you feel, your confidence has no impact whatsoever on your odds of winning.
Or should that be, your odds of losing – always significantly higher when making ill-informed decisions based on emotions and clouded judgment in general.
Start By Playing for Free First
We've already covered the potential benefits of starting out with virtual currency, but there's actually a way of playing with real money for free in the first few instances. Increasingly, online casinos are throwing all types of no-deposit bonus offers at new customers, as an incentive to sign up and get started.
This means that you'll find any number of casinos handing out say £10 or £20, simply for signing up. You don't need to pay a penny of your own money into your account to qualify for this bonus credit, so it's technically free credit to play with.
Unsurprisingly, terms and conditions apply – they're not in the habit of handing out free cash you can simply withdraw. You're unlikely to ever get your hands on this money in the conventional sense, but it still qualifies as free credit you may as well claim and enjoy.
Understand Withdrawal Policies
On that same note, it is essential to fully check out the payment and withdrawal policies of the casino in question before signing up. This is because depending on their restrictions in both instances, the whole thing could turn out to be an entirely unprofitable experience.
You of course need to know the methods used by the casino to pay out winnings, but what about minimum withdrawals and commissions? How likely is it that you are ever going to submit a withdrawal request for say £500, if this is the minimum requirement imposed by the casino?
It's never the most exciting part of the process, but reading the terms and conditions is by far one of the most important parts of sensible gambling online.
Know When to Walk Away
Last up, knowing when to walk away is one of the defining characteristics of every safe and savvy gambler. This applies at both ends of the spectrum – those times when you find yourself on a winning or losing streak.
Long story short, you need to know when the time comes to cut your losses (or pocket your profits) and walk away. Otherwise, you simply stand to lose more than necessary.
Set yourself a budget and a target, bringing your gambling activities for the day/week to an end as soon as either of these thresholds is hit.
You might also find the following articles interesting:
TRENDING POSTS