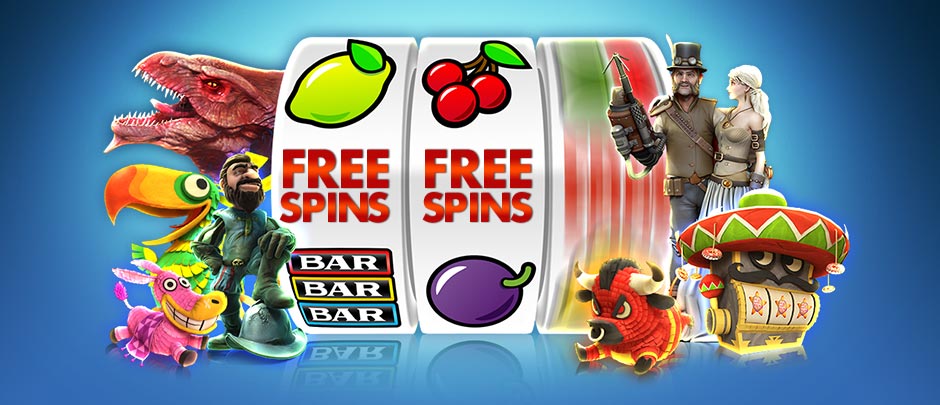 First things first – gambling when you are broke is a terrible idea. 
Unless you have a decent amount of disposable cash you can comfortably lose, you shouldn't be going near a casino.
Disclaimer out of the way – let's talk about gambling when you've a (very) limited bankroll.
Focusing on the Fun of Casino Gaming
Gambling is something you can freely enjoy without having to spend a fortune.  In fact, it's something you can enjoy without spending a penny. What's important to remember is that gambling is supposed to be about enjoyment and entertainment.
Winning prizes is nice, but it's not actually what gambling is all about.
If you can get yourself into this mindset, you'll immediately be in a better place to gamble on a shoestring. As you won't be chasing unrealistic goals, you won't be disappointed when you don't achieve them.
That said, there are plenty of prizes to play for – even when gambling with pennies. It's simply a case of knowing which games to focus on, and which bad habits to avoid.
Getting the most for your money on the shortage of shoestrings means prioritising the following:
Penny Slots
Worldwide, penny slots are the single biggest revenue-generators for almost all casinos. Something that sets alarm bells ringing, where value for money is concerned. But what's also worth bearing in mind is how slots (online and offline) often have a much higher RTP than any comparable table game.
Of course, it's not to say that this RTP gives an indication of how much you can expect to get back. You also need to take volatility into account, and your own playing style. But given the fact that you can enjoy spins on slots for 5p, 2p or even 1p in some instances, you don't have to gamble much to be in with a chance of winning a prize.
Keno
The beauty of Keno lies in the fact that it almost always offers great value for money. Something of a combination between a lottery and bingo, it's easy to get into and always enjoyable. As with penny slots, Keno (and bingo) can be played for next to nothing.
Armed with just £5 or so (and plenty of common sense), you could easily enjoy several hours of online Keno. It's a game that's never boring, even if you're not playing for huge prizes. It's also a game where tiny wagers can sometimes be transformed into decent payouts. Definitely worth checking out, if you're not feeling particularly flush. 
Keno is often considered a cold corner of the casino where losers make their last gasp bid to salvage a little money.
Free Spins
True, the free spins casinos routinely come with a lot of caveats. Wagering requirements, withdrawal restrictions or time limitations almost always apply.  But given the fact that they are handed out free of charge, you can't really complain.
You'll typically find that a set of free spins will be limited to a maximum possible payout of £10. Hardly life changing, but it's still £10 you're in with a shot at pocketing for free. Standard casino bonuses are also worth checking out, but tend to have impossibly high wagering requirements. When shopping around for free spins bonus offer, keep an eye out for those that do not require a deposit of funds. 
National and International Lotteries
Lotteries are really the only option for potentially transforming a few pounds into a Biblical sum of money. Needless to say, the odds of winning the top prize are astronomical. Statistically speaking, you're far more likely to be struck by lightning, or give birth to a future president of the United States!
Nevertheless, there's something uniquely exciting and appealing about lotteries.  Quite possibly, the way those behind them rub massive figures in your face and make you think you're in with a shot at winning. Technically true, but you probably won't. Either way, it's an interesting and enjoyable way to gamble when you've little money to play within the first place. 
Tournaments at Online Casinos
Most online casinos and poker rooms regularly host a wide variety of tournaments. Among which, many are free to enter, or have a buy-in fee of £1 to £5. Entering tournaments when playing on a shoestring is a good idea for two reasons.
First of all, they tend to have a fairly extensive duration, adding up to excellent value for money.  Secondly, the top prize could be way more than you'd be able to win with the same amount of money on most other games. Freeroll tournaments typically have modest prizes up for grabs, but they're free. They can also be a great way of getting in some serious practice, without having to pay a penny.
Play Online Poker for Free
Likewise, most poker rooms have plenty of free-play tables available. You're not going to win any money, but you can play as much as you like for free. This can be useful for practicing against a wide variety of opponents from around the world.
Playing poker for free at home is also an option, which can be even more enjoyable than online poker.
Join Forces with Friends
Last but not least, a great option for making the most of what you've got is the 'strength in numbers' approach. You collaborate with a group of friends, you'll throw say £5 into the part and you get into some serious sports betting.
Suddenly, what was a very limited sum of cash individually becomes a decent amount of money to play with. Spread the funds over a selection of wagers, or place it all on something with decent odds and hope for the best. Gambling as a group not only opens the door to healthier prizes, it also enhances the excitement of the whole thing. 
It's also a tactic that works wonders with lotteries – syndicates take home top prizes far more regularly than individual players.
You might also find the following articles interesting:
TRENDING POSTS