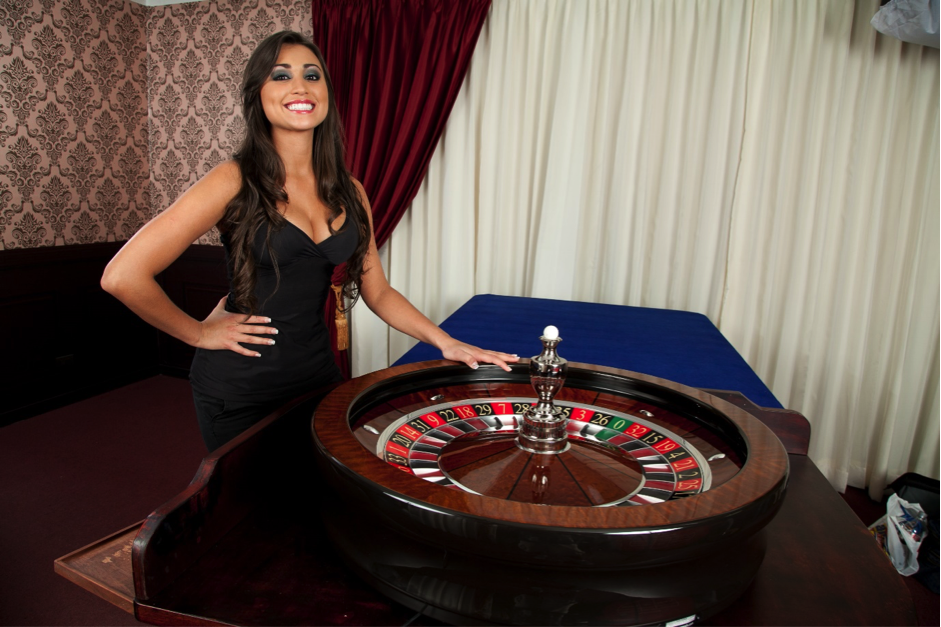 You'd be forgiven for thinking that nobody could possibly dislike live-dealer casino gaming. We personally can't get enough of it – nor can most of the people we encounter.
Nevertheless, you'll occasionally come across a few people for whom the whole live-dealer experience just doesn't do it for them. They enjoy online casino gaming as much as anyone else, but prefer to stick with the usual digitised table games as opposed to the live-dealer sections.
If you're anything like us, you'll probably be wondering how on Earth anyone could be immune to the charms of live-dealer gaming. So rather than simply making assumptions, we decided to ask.
We questioned a handful of live-dealer gaming advocates and critics, in order to gain a balanced perspective of their views. We're still convinced live-dealer gaming is the future of online casino gaming, but we're nothing if not objective!
So with this in mind, what follows is a brief rundown of the (apparent) pros and cons of live-dealer casino gaming, which you're free to interpret in any way you wish:
Pros
A more realistic experience
Right off the bat, playing against a real human dealer is significantly more realistic than playing against a machine. The reasons for which are self-explanatory. When you opt for live-dealer casino gaming, the usual algorithms are eliminated from the equation and replaced with a professional dealer. Hence, the whole thing is so much more faithful to the traditional casino experience.
It's therefore the best way of recreating the real-life casino experience remotely. Whether you can't make it to a traditional casino or simply don't want to, you can enjoy a pretty faithful recreation of the experience at home. An experience that's more satisfying and fulfilling than playing against a machine…for most people, at least.
You can get social
Another huge selling point that accompanies live-dealer is the ability to get social. In almost all instances, there's the opportunity to chat directly with the dealer. Ask questions, or simply interact with them in the same way you would if you were sitting at an actual casino table. In some instances, there's also the option of chatting directly with the other players at the table.
Whichever way you look at it, therefore, it's an infinitely more social experience than more conventional online gaming. If you're out to meet new people and socialise, live-dealer gaming really is the way to go. The extent to which you can interact varies from one game and provided to the next, but there's usually some degree of interaction on the cards.
Exclusive bonuses and promotions
Many online casinos are so keen to attract customers to their live-dealer tables that they offer a variety of exclusive bonuses and promotions. From additional credit to free spins to be used elsewhere and so on, fabulous freebies are being thrown around all over the place.
This can be particularly useful for newcomers to live-dealer gaming, who are simply looking to test the waters. Armed with additional bonus credit, you can play for longer with the same amount of cash and get a feel for how it works.
Trust and reassurance
Last but not least, some fans cite the additional peace of mind that accompanies live-dealer gaming. By eliminating the automated algorithms from the equation, you're comprehensively guaranteed a fair outcome and true randomness. Or in other words, live-dealergaming ensures that the cards are not stacked against you.
Of course, you could argue that no casino worth doing business with allows dodgy algorithms or unfair odds to creep into the equation. Nevertheless, some people fundamentally do not trust computers to get the job done, instead preferring to do business with real people. A point that's logical and easy to understand, even if you yourself are quite trusting of computers.
Cons
Slow gameplay
On the downside, critics argue that live-dealer games open the door to slow and frustrating gameplay. In instances where you're playing alongside a bunch of other real-life players, you'll need to wait for them to make their moves and place their wagers accordingly. For obvious reasons, this can take much longer than simply placing bet after bet at a computerised table where you're the only player.
If you like your gameplay fast-paced, you'll need to select your live-dealer tables carefully. Join a packed table with a bunch of first-timers and yes, progress could end up becoming frustratingly slow. On the plus side, you can always switch to a different table at any time.
Peak-time accessibility
Digital casino games can be provided in limitless quantities to deal with even the most enormous demand. By contrast, even the best casinos in operation can only offer a limited number of live-dealer tables. This means that if you log on for a spot of casino gaming at a particularly busy time, you may have to join the queue to get a seat at the table.
Of course, you could argue that it's no different than waiting for a table at a real-life casino. Nevertheless, some online casino gamers are impatient, or simply have very limited time available to play with. Once again, if there's no room at the table you're looking to get a seat at, you'll probably find plenty of space elsewhere.
Privacy and solitude
Last but not least, there are some who prefer conventional online casino games for the privacy and solitude they provide. Their biggest motivation for playing online being the enjoyment that comes with playing in the peace and tranquillity of home, with absolutely nobody around to bother you. And let's be honest, there are times when we'd all prefer to be just about as anti-social as possible.
It's all about personal preference, so there's much to be said for embracing the best of both worlds. If you don't feel like socialising right now, go ahead and play against a machine. If you're feeling chatty and outgoing, why not make the most of it?
You might also find the following articles interesting:
TRENDING POSTS