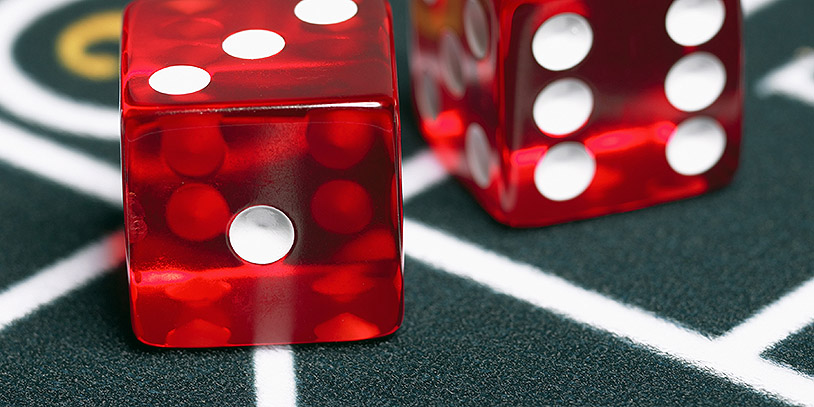 Much of the time, casino bonuses come across as a little too good to be true.  And that's exactly what they are in any number of cases. After all, promises of the thousands of dollars in 'free' cash simply for signing up as a new customer aren't what you'd call believable at the best of times.
In pretty much every instance, generous casino bonus offers are subject to extremely heavy terms and conditions. Which in turn ensure that regardless of the apparent generosity of the bonus on offer, it almost always ends up being the casino that wins. Particularly in instances where bonuses are only handed out upon first depositing and/or playing with real cash of your own.
But what's the story with no-deposit bonuses?
In these instances, what we're talking about are the kinds of bonuses that are paid out without having to credit any real money into your account whatsoever.  You sign up, register your details as a new customer and voila – any number of free spins and sometimes a limited amount of apparent 'free' cash gets paid into your account as a bonus. Suffice to say, the kind of deal that's hard to resist.
Nevertheless, it's the same story with no-deposit bonuses as it is with standard casino bonuses. That being, things aren't always as they seem. Or at least, the differences from one no-deposit bonus to the next can be spectacular to say the least.
As far as most are concerned, there are essentially two schools of thought when it comes to no-deposit bonuses. And we'll now be taking a look at both of them a little more closely:
Free is Free…Why Not Go For it?
First of all, and entirely in support of no-deposit bonuses, the one thing you can say about many is that they are legitimately free. Free in the fact that they don't cost you any money and technically 100% free of risk.  After all, no matter what you decide to do with the freebies handed out, you're under no obligation whatsoever to spend any of your own money at the casino.
Which in turn means that regardless of how modest or limited the offer is, free is free. Be it 5 free spins, $5 in credit to spend on slots or maybe some kind of free bet (if you're into sports betting), you can't really knock anything that's given away free of charge.
So it's not difficult to see why so many people spend plenty of time scouring the web for the very best no-deposit bonus offers out there, taking advantage of as many as they can. Even if there are extremely restrictive terms and conditions attached to the no-deposit deal, it still remains a 100% free deal with no specific risk involved. As such, even if you don't actually end up getting anything significant out of the deal, you still haven't lost anything in the process.
If this is genuinely the case, then the answer is yes – no-deposit bonus deals can be a lot of fun to play with. Especially if you play your cards right and end up winning something sizeable, without having paid anything into your account in the first place.
There's No Such Thing as a Free Lunch…Ever
As for the second school of thought on the whole thing, these are the individuals who are somewhat more sceptical about no-deposit deals in general. Primarily due to the fact that it really isn't commonplace for service providers like these to give anything away, no questions asked. Instead, they prefer to make it look as if they are giving things away, simply as a means by which to snare unsuspecting customers and ultimately profit from them.
In truth, there is plenty of logic to this argument and evidence to suggest that it is accurate. Once again, it all comes down to the way in which the vast majority of no-deposit bonus offers attach rather ridiculous terms and conditions.
Think of it this way – a no-deposit bonus offer worth £10 for doing nothing at all seems too good to pass up. However, if it attaches the usual wagering requirements of around 50X, this means you aren't going to be able to access any winnings without first wagering a minimum of £500. So you're in turn going to have to be extremely lucky, or deposit and play with your own money, sooner or later. Which is exactly what most end up doing, hence the casino coming out on top.
So as far as critics are concerned, no-deposit bonus offers need to be approached with caution. Or at least, mindful of the fact that it's comparatively easy to lose sight of logic and start throwing money the way of the casino.
So…Should You Bother?
All of which brings us back to the all-important question – is it really worth bothering with no-deposit bonus offers in the first place?
The short answer is 'yes' though with an important 'but' to factor in.
Let's put it this way – if you carry out sufficient research to find only the best no-deposit bonus offers out there, acknowledge all applicable terms and conditions and know what you're doing, there's plenty of value to be had from these kinds of offers. Or at least, absolutely nothing to lose by trying them out for yourself.
By contrast, if you genuinely believe that casinos all over the web are happily handing out thousands of pounds every day to new customers for no reason whatsoever, you could be in for trouble. Make no mistake about it – there isn't and never will be a casino offer that exists for any other reason than to attract new customers to the casino, along with their hard-earned cash. Which means that if you want to keep yourself happily in the black, taking things for granted is never a good idea.
No-deposit bonus offers have the potential to be great – it all comes down to the way you yourself approach and handle them.
You might also find the following articles interesting:
TRENDING POSTS