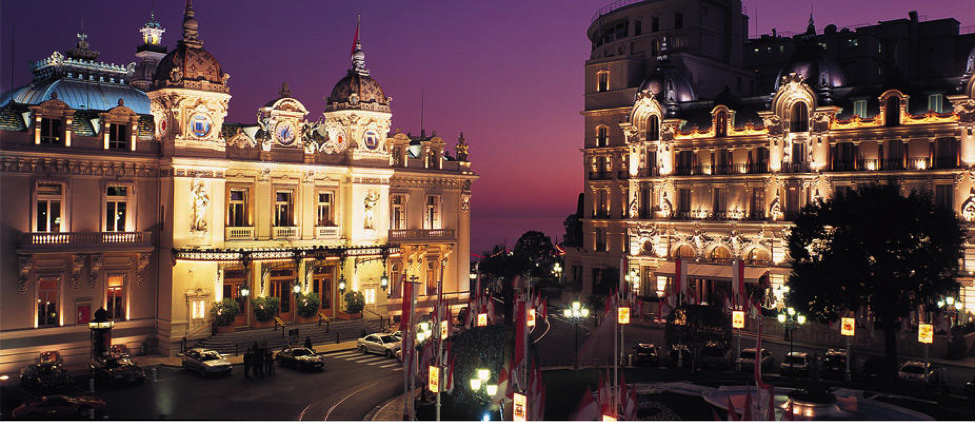 If you're a fairly frequent visitor to the United States, chances are you've been to Las Vegas. Worshipped in literature, immortalised in art and beloved of many couples looking for a quick wedding fix, the City of Lights is purposely designed to be accessible to anyone, from the budget-conscious to splurging high rollers. It is for this very reason that, rather ironically, there may be more Europeans who can say they've been to Vegas than their close neighbour Monaco, also one of the world's prime gaming destinations.
Monaco and its capital, Monte Carlo, ooze exclusivity and, let's face it, elitism. After all, what other place on earth could turn a Hollywood movie actress into a full-blown princess?
Although the country's glamour has made it a household name, it also puts off potential visitors, conveying a message of "awesome, but you can't afford it…so don't even try."
However, it might surprise you to learn that this is something of a misconception. In fact, visiting Monaco even at peak season is feasible even on a restrictive budget – it just requires a little ingenuity.
Here's How: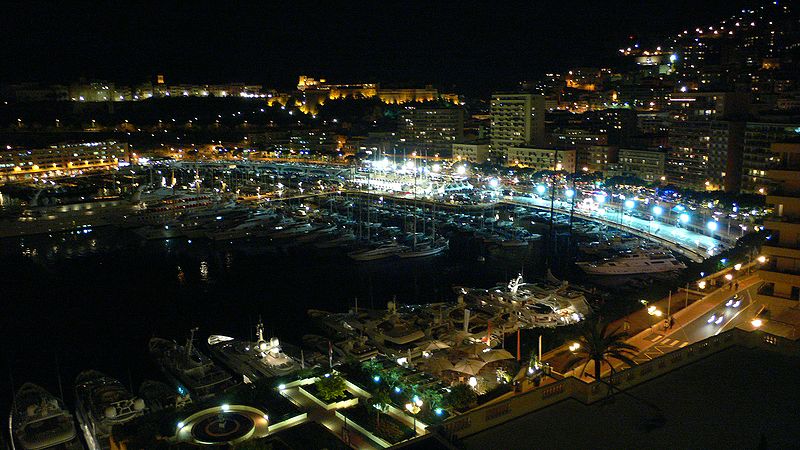 Firstly, let's deal with the facts: travelling to the sparkling beaches of Monaco will never be cheap and there is barely any difference between peak and low season prices. The month of May is the zenith of the country's calendar with its most attended event, the Monaco Grand Prix, taking place. While it should be more expensive to travel in later Spring/Summer, there are more flights – and more flights mean more empty seats. By booking last-minute as well as ahead of time (up to eleven months is possible with most airlines), you significantly improve the odds of landing a decent fare.
The bigger issue in high season is, of course, the high cost of accommodation.
How to resolve this? Simple: accommodation-wise, don't go for the tried-and-tested. After all, cheap hotels simply do not exist in Monte Carlo's city centre. Neighbouring towns Beausoleil and Cap d'Ail can offer much more reasonable overnight stays. What's more, both are on the French border, have great beaches and are just 5-10-minutes away by car. It is even possible to find a gorgeous B&B for a mind-blowing €18.50 a night. It works out way cheaper to hire a car and stay at one of these equally luxurious yet much less expensive areas than to stay in the centre of the action.
If you must insist on staying in Monaco itself, you are looking at paying around £150 per night – even for a budget hotel. Reasonable options include the Novotel Monte Carlo, or the beautifully located Port Palace hotel, both of which should offer a suitable combination of glamour and value for money. Well, value for money for this kind of place, anyway.
If you want anything at Monaco's higher end of the spectrum, you can expect to pay more than £200 a night as an absolute minimum. This might get you a hotel with a casino and decent restaurant inside, or maybe even a private beach area. Which is still not bad, considering that with a couple of hundred pounds you'd be hard-pressed to find a double room in the centre of London, New York or Tokyo.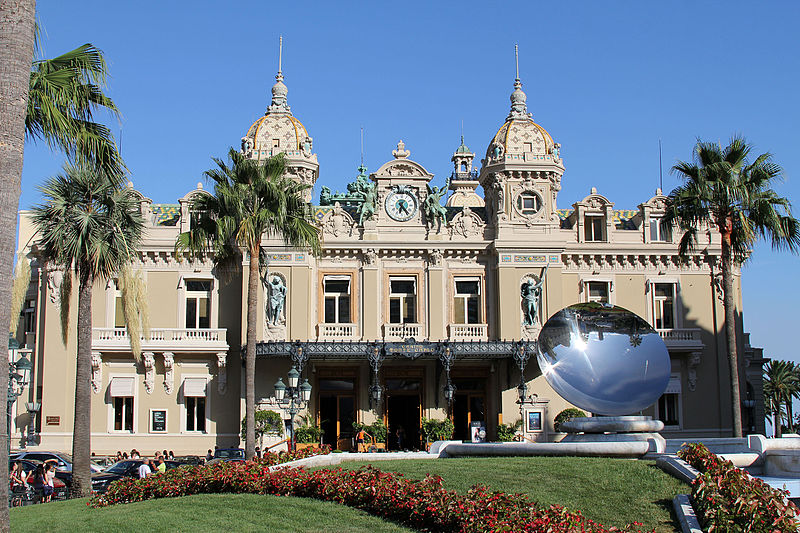 Monte Carlo doesn't have to be about splashing big wads of cash to have a good time. Its hub – which is undoubtedly the Grand Casino – costs a mere €10 to enter and visitors can enjoy the exquisite interiors, as well as see all the gaming action taking place without any extra cost. If actual playing is in order, in early May you can catch the finale of the European Poker Tour that offers both high and low-stakes games. The town is full of high rollers as the EPT is the largest poker tournament in the world, and one of the most exciting to watch since it attracts the biggest and best players in the industry.
The Grand Casino is one of Europe's most thrilling architectural landmarks; its opening dates back to the mid-1800s, when it helped to create and economically stabilise the city. Here you'll find three 'salons,' each offering something entirely different, including 350 slots games and 35 gaming tables. There is a festive buzz in the air, a lot of money flying around and the chance to bump shoulders with a celebrity or two, so get your best attire on and get ready to roll the dice!
The Grand Casino is by far the most famous and elaborate casino in Monaco, and should always be first on your to-do list. That said, there are also many other major casinos that are worth a visit, including:
Le Casino Cafe De Paris. The Paris Casino really does have a sense of class. Built back in 1854, it is now home to more than 1,200 slots and video gaming machines, making it one of the main attractions for slot players. Table lovers can also enjoy a selection of games, whilst wining and dining enthusiasts will be more than happy here with over half a million bottles of wine in the cellar to sample!
The Sun Casino. You might not be staying at the Monte Carlo Grand Hotel, but you can still pay it a visit and live (or pretend to live) the high life by taking to the tables of The Sun Casino. Admittance is free for anyone over the age of 18. Here you'll find 450 slot machines and 27 table games on offer, more than enough fun for casual and serious gamers alike.
Monte Carlo Bay Casino. The newest casino on the block, the Monte Carlo Bay Casino was the first casino to open in Monaco after a 70-year hiatus! It has established itself as a contemporary favourite and uses ticket-in ticket-out barcode technology. There are no coins to be found here and winnings are paid out on little slips. Some love it, some hate it, but it's definitely worth a visit to enjoy some low-pressure gaming.
So, here you are in Monaco, visiting some of the best casinos in Europe with a pretty tight allowance. Of course, you want to get involved and play some games yourself. But how is this possible without going overboard and turning your budget trip into a wallet-draining nightmare?
There are plenty of ways in which you can keep your spending down, yet still have loads of fun. The first rule of thumb: play at lower stakes. It may not be as exciting as throwing down all your holiday cash on red or black, but you should be sensible if you want to maximise your enjoyment and minimise risk.
The number-one tip if you want to play casino games on a budget is game selection. You are on holiday, and because of this you probably want to be entertained all day. So, try to choose games in which you can still win a decent amount of prize money, but that aren't all over in a minute.
Roulette can be a very fast game. If you must play it, take low stakes, high-percentage bets such as red-black or odd-even. This way, you will be able to play for longer with less money. But if you have a habit of getting carried away or becoming impatient, avoid it!
Slots can be an excellent way to play on a budget, but make sure you pick a low stake machine so you can sit for a few hours without spending too much, yet still have a chance of scoring a tasty jackpot.
The best games to play on a budget are table games. They can be enjoyed for many hours without having to pay much to sit at the table. You could pay a one-off poker tournament fee and be sitting there for the next 3-8 hours. You could sit down at a Blackjack table and enjoy casual play with single bets. Table games can give you awesome and glamourous casino experiences on a budget.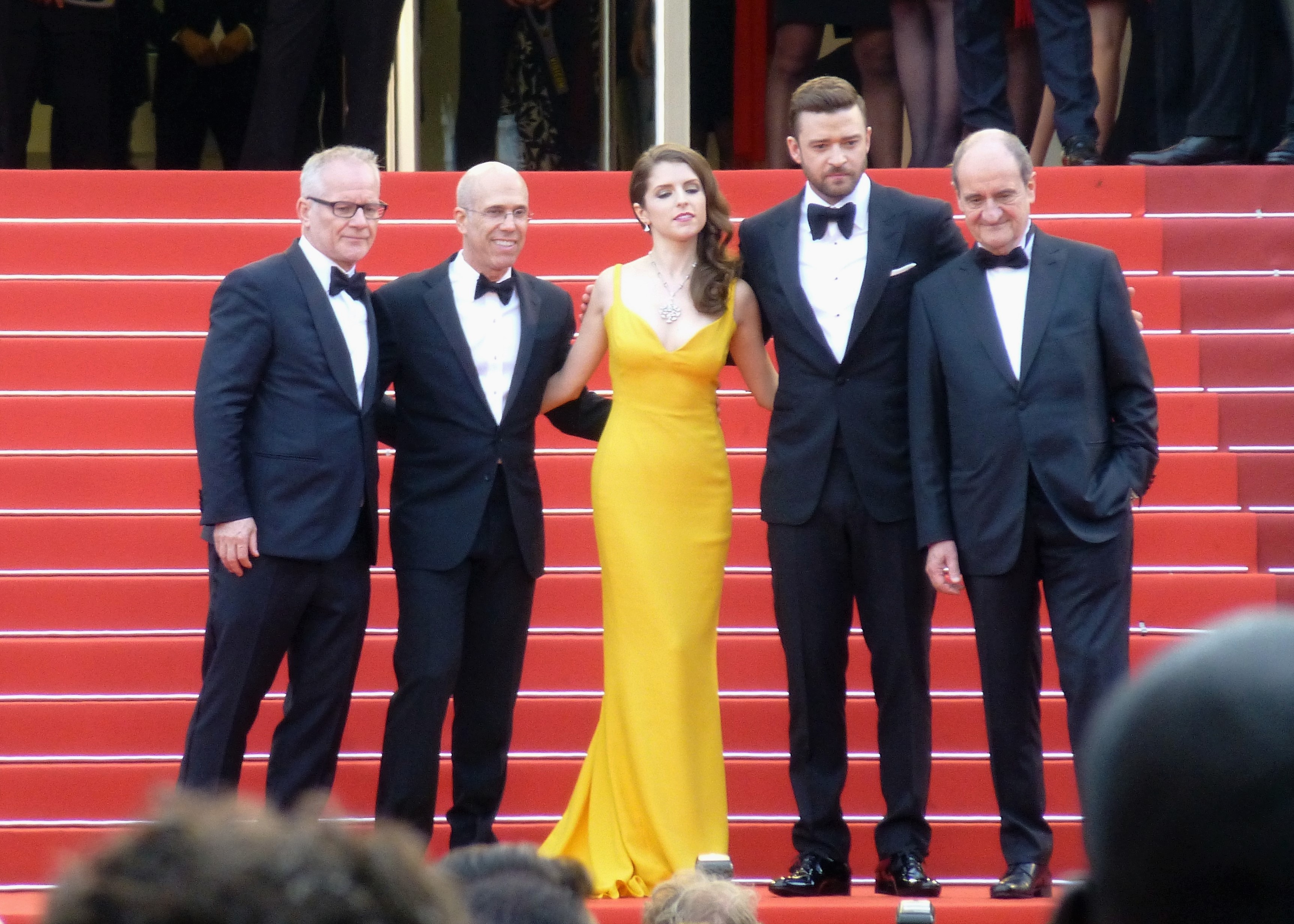 When you've had your fill of watching ordinary people win millions of dollars at the tables, take the train south and go celebrity spotting. The notorious Cannes Film Festival arrives in France by private jet and limousine every year, with some of Hollywood's biggest actors and directors premiering their films and doing live press conferences. While it may be slim pickings, if you book in advance, there is cheaper accommodation available.
With stars in your eyes, swoop into Monte Carlo to experience the thrill of the Monaco Grand Prix – the F1 event that sees championship racers tackling the famous Circuit de Monaco in this 77-year old race. The 3.34-kilometre course is notorious for its sharp bends and prize money of a cool $100 million. And you needn't buy a ticket to experience the race from a more distant viewpoint.
While in Monaco, dining can be as inexpensive as you want…as soon as you wander off the beaten path. There are plenty of traditional bakeries and pizzerias with gorgeous offerings for a handful of euros, as well as markets packed with fresh fruits and vegetables and affordable take-away delicacies – all of which you can enjoy on the beach, or perched on a fountain in one of the city's picture-perfect squares.
You don't always have to be spending money. The beaches are free and the Plage du Larvotto is a perfect people-watching spot. It's easy to lose hours just relaxing in the sun, or lose yourself entirely taking in a stroll along the promenade.
Fashion tip: wear white, from head to toe if you dare, as everyone who is anyone always does –a decent top and pair of slacks from any high-street retailers will set you back next to nothing.
Both Cannes and Monte Carlo are quaint and small, so walking will suit you fine for most of your travels. You can use buses, trains or Uber for your longer trips, without having to spend a fortune.
You might also find the following articles interesting:
TRENDING POSTS