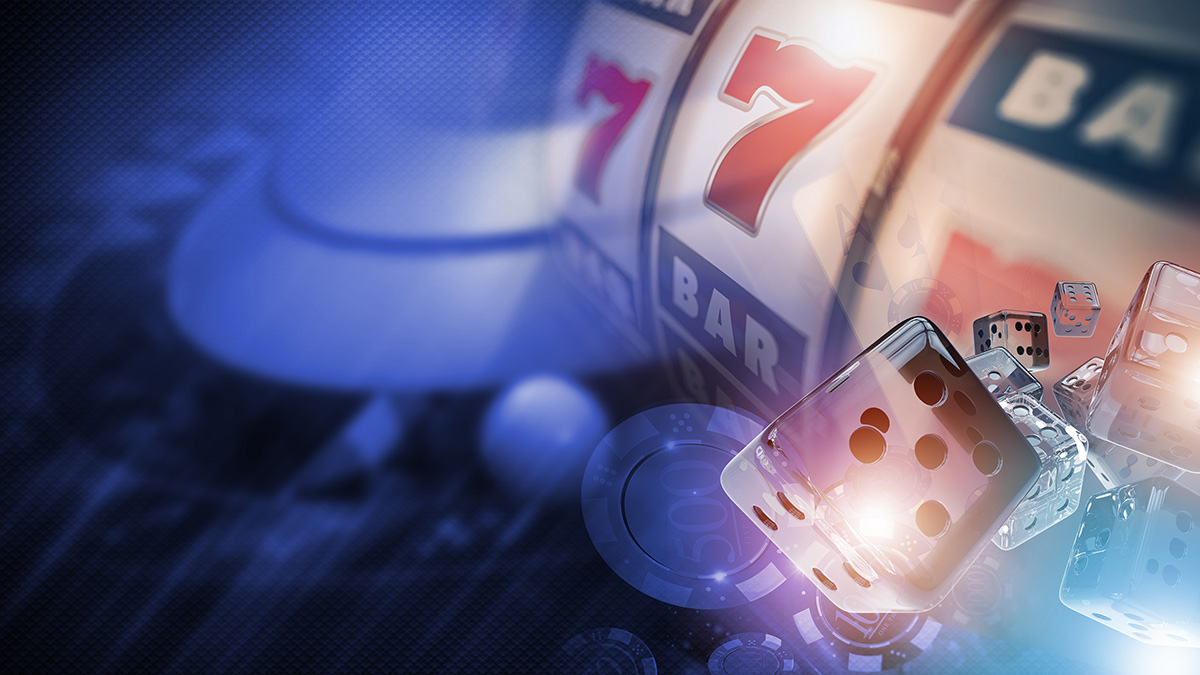 Playing online casino games on a regular basis means having the pick of a whole bunch of providers. There are already thousands of online casinos to choose from and the pace at which new gaming sites are opening is accelerating all the time.
As a result, there are two basic approaches you can take when it comes to choosing online casinos:
Stick with one online casino and gradually stack up loyalty points
Play the field and see what is on offer elsewhere
At the risk of jumping straight to the conclusion, neither of these approaches is strictly 'better' than the other. It depends entirely on your own priorities and preferred gaming style. 
Nevertheless, there are pros and cons to staying loyal (or playing the field) that are definitely worth taking into account. A few of which we will be taking a look at below.
Get a Good Recommendation
Irrespective of which way you go, you need to make sure you choose the right casino in the first place. With such an epic array of options to choose from, it can be difficult to know where to start – particularly when it comes to staying safe and making sure you get a good deal.
This is where it can be useful to seek independent expert recommendations, and those that come from real-life players. You could see what's topping the rankings at the time according to Finnish Bonusetu.com or some other trusted source, or you could simply use a site like Trustpilot to see what the consensus says.
Most online casinos have something pretty decent to offer, but you need to make sure you're doing business with a provider you can trust. Rather than making things up as you go along, choose a casino in accordance with genuine feedback and independent recommendations.
Playing the Field: New Bonuses to Enjoy 
The biggest and most obvious bonus of playing the field is exactly that – the opportunity to take advantage of as many bonus offers as you like. Many players do decide to follow this pattern; they sign up to a casino, play through the welcome bonus, then move on to the next. As there are no limits to how many bonus offers you can take advantage of, it can be a great way of making your money go as far as possible.
This can be particularly rewarding when setting your sights on no-deposit bonus offers, no-wager free spins and other incentives that don't involve spending any of your own money. Even when bonuses like these are relatively modest, the fact that you can collect a whole bunch of them means they quickly add up.
Then there are the regular promos and additional incentives up for grabs, which again vary significantly from one casino to the next. Just as long as you carefully read all terms and conditions governing these bonus offers, making the most of them is a no-brainer. 
Becoming a Loyal Customer
As for the opposite approach, becoming a loyal customer means having the opportunity to cash in a casino's VIP or loyalty scheme. There are several ways to construct a loyalty scheme – one that you frequently see at both casinos and online stores is a points-based system. Everything you spend is converted into loyalty points of some kind, which can subsequently be used to claim perks, privileges and prizes.
The only caveat of the whole loyalty system, however, is that you almost always have to spend a lot to get much back in return. If you are a high-roller with an enviable bankroll and a high risk appetite, you'll find yourself stacking up masses of loyalty points in no time. You're also most likely be lavished with incredible perks by any casino you stick with – birthday gifts, VIP account management, access to exclusive competitions and so much more. 
By contrast, casual gamers who play on occasion and don't spend a great deal of money won't enjoy nearly the same kind of treatment. They may get the occasional bonus thrown their way, but nothing particularly exciting.
Other Considerations
Another advantage of playing the field is the way in which you get to experience the broadest possible range of games from a long list of providers.  Some casinos take live-dealer gaming more seriously than others, some add the excitement of sports betting into the mix and some even offer a handful of VR games – if you have the technology needed to support it.
Then again, you could also argue that staying loyal to one specific casino also means staying safe. Once you have established that it's a provider you can trust and a top-performing casino you can count on, why take chances elsewhere?
As previously mentioned, what matters most is ensuring you choose an online casino in a safe and responsible manner. Irrespective of whether you plan on playing the field or staying loyal, nothing matters more than safety and security when playing online.
Which is Right for You?
Working out which of the options is right for you is something only you can do.  On one hand, playing the field can be absolutely fantastic and comes highly recommended. There's such an extraordinary array of online casinos to choose from that not checking out what's on offer wouldn't make much sense.
You shop around, you take advantage of a bunch of bonuses and you find out first-hand what the best casinos on the web have to offer.
That said, if you come across a casino you absolutely love while doing your rounds, sticking with it might not be a bad idea. Even if not exclusively, playing predominantly at a couple of casinos means having the opportunity to gradually stack up those loyalty points.
In any case, it should ultimately be about entertainment and enjoyment – not financial returns or tangible rewards. Just as long as you enjoy your online casino gaming experience, it really doesn't matter how you go about it…period. 
You might also find the following articles interesting:
TRENDING POSTS