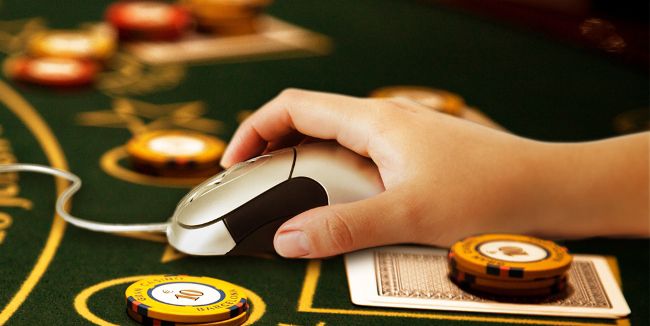 Make no mistake about it – choosing an online casino that's worthy of your time and money isn't as easy as it used to be. Not only has there never been such a spectacular arsenal of online gaming sites all competing for your business, but the scope of things that need to be taken into account to make an informed decision has also grown in size and complexity.
These days, choosing a casino randomly can mean missing out on decent deals, locking yourself into dodgy casino terms and basically selling yourself short. Outright fraud isn't as common as some suggest, but this doesn't mean that lackluster activity isn't rife…it is!
So once again, we thought we'd take a quick look over a few key considerations when choosing an online casino, highlighting whether or not these really are the considerations and factors you should be focusing on:
Bonus Offers…Very Rarely
First and foremost, it is generally inadvisable to make your decisions based entirely on the bonus offers available. That is, unless you are willing to read every single word of the attached terms and conditions and scour the market for the most honest deals out there. One of the biggest mistakes newcomers make is that of reading too much into 'Free Money' deals, which only go and lock them into the kinds of wagering requirements that make withdrawals impossible. It's not to say that all bonus offers are bogus, but it is nonetheless extremely rare to come across a casino giving away something for nothing. In our own reviews, we're as brutally honest as we can possibly be when it comes to these kinds of deals and we never sugar-coat the truth…which is sometimes a little on the disappointing side.
Range of Games…Probably
Does an online casino really need hundreds of games? It depends on your perspective, but the way we see it, there's really no such thing as too much of a good thing when it comes to a variety. The sheer range of options at LadyLucks casino, for example, is one reason they've been able to pull in more than 1.5 million customers to date. But at the same time, it all depends on exactly the type of gaming you're into and how partial you are to trying something new. If there's only one slot you're willing to play, it really doesn't matter if this is the only slot on offer.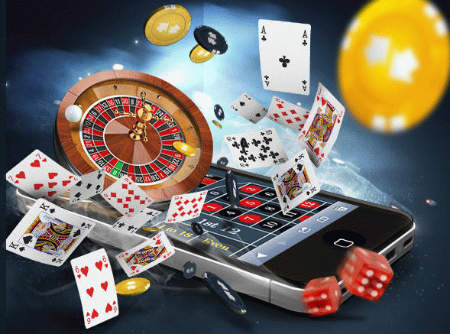 Mobile Gaming…Definitely
More online casinos than never before – LadyLucks being one of them – are making the decision to focus primarily on mobile gamers, over and above desktop. Given the way in which mobile web traffic has already overtaken desktop by a significant and growing margin, focus on mobile audiences has become less of an option and more of a fundamental. Of course, the very best options are those that deliver spectacular experiences via both desktop and mobile devices alike. But in any case, if you do intend on getting stuck into any casino gaming via mobile, you need to check carefully beforehand whether or not they cut the proverbial mustard when it comes to smartphones and so on.
Safety and Security…Totally!
Regardless of what else may be on offer, do not even consider going near any online casino that doesn't go above and beyond the call of duty when it comes to safety and security. Encryption, firewalls, licensing and so on – if they can't comprehensively demonstrate how safe and secure they are, it's probably because they are aren't! This is something you absolutely cannot afford to take for granted, given the way in which sensitive financial information and your very accounts themselves are on the line.
Payment Types and Processes…Could Be
Generally speaking, accepting a wide variety of payment types for both deposits and withdrawals is considered a good thing. Back with LadyLucks again as a positive example, these guys have teamed up with respected digital payment companies like PaysafeCard, Visa and MasterCard, in order to cover the need of most. Others support PayPal, some will take personal checks and it's even possible to deposit money in certain accounts by visiting High Street branches of the bookie or bingo brand in question. But just as long as they accept your preferred payment type, that's usually enough. In terms of deposits and withdrawals, it's entirely up to you how long you are willing to wait and whether or not you are happy to deal with slow transactions. However, one thing to take very much into account is if and to what extent the service provider in question adds commissions and other charges to payments in both directions.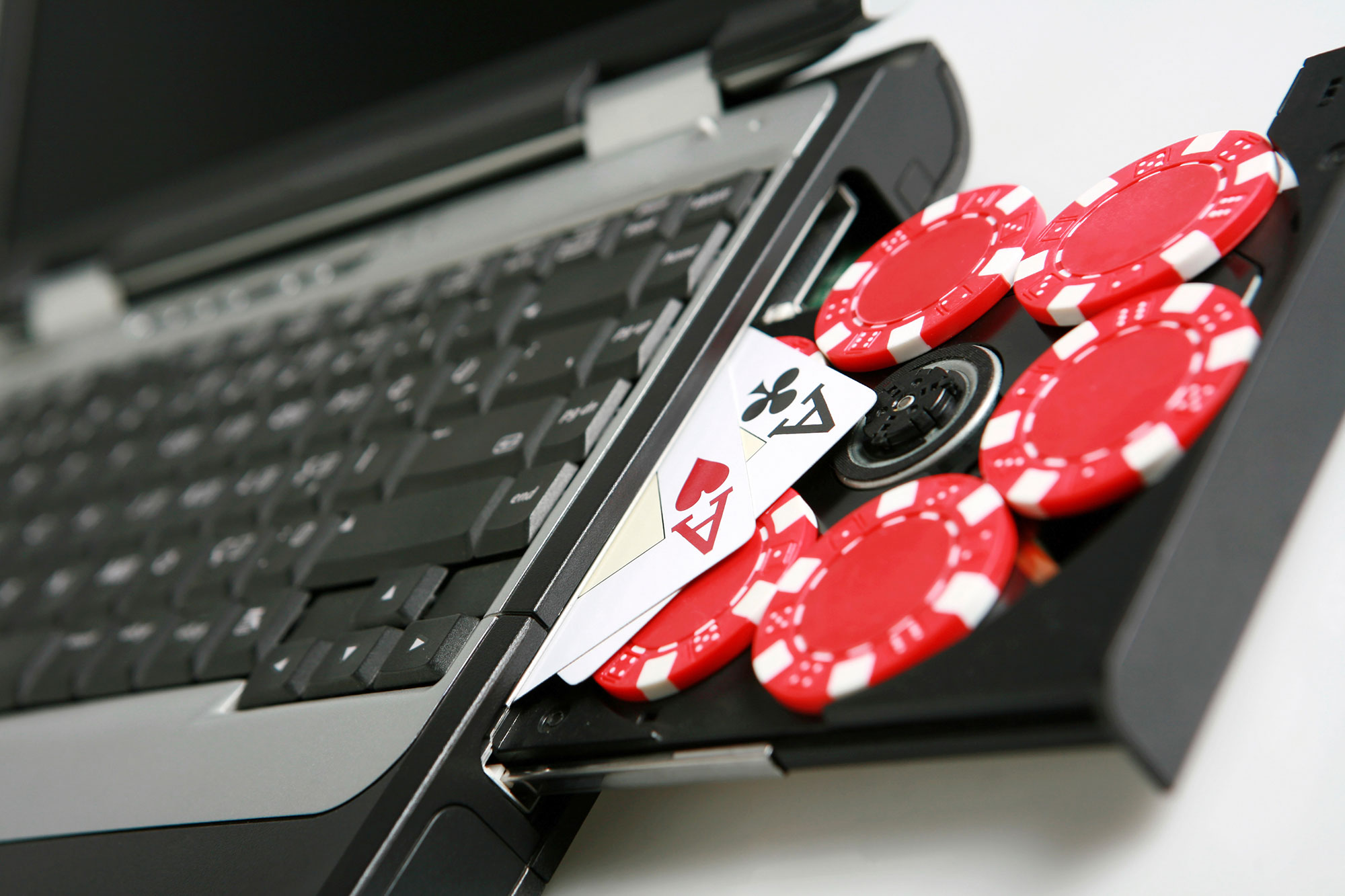 Customer Service…Very Much So
Never underestimate the importance of outstanding customer service, not to mention a customer service team that is easy to contact at all times. This may sound like something of an afterthought, but the moment you find yourself facing a problem and are in dire need of expert assistance, you'll wish you'd taken customer service standards more seriously. Incredibly, there are still hundreds of highly popular and successful online gaming brands in business these days that do not even offer a customer service telephone number. And then of course there are those that offer multiple channels of communication, though for some reason are borderline impossible to get hold of 99 times out of 100. Along with checking out what the service provider has to say about customer service, you might also want to see what their clients and customers have to say about them first.
Visual Prowess…Not Always
Is it really necessary for an online casino to be the most visually stunning and impressive piece of online artwork ever created? To be honest, it's entirely a judgment call with this one. The simple fact of the matter is that when it comes to delivering an easy, enjoyable and reliable overall online gaming experience, sometimes simplicity goes a long way. Referring once again to the example of LadyLucks – this is a prime example of an online casino where flashy visuals and OTT elements have been left entirely out of the equation. Instead, the primary points of focus have been providing fast, easy and reliable access to the entire archive of games available, resulting in a website that is comprehensively user friendly and performs consistently. But at the same time, there will always be those who are won over by visual prowess above and beyond plenty of other considerations – it's all a case of personal preference.
Positive Customer Reviews…Oh Yes
Without any shadow of doubt, one of the most important considerations to take into account before doing business with any online casino for the first time is customer opinion. Above and beyond the experts…even those like ourselves…it is of crucial importance to see what the everyday consumer just like yourself have to say about their own experiences with the service provider in question. Now, given the way in which every customer will have a somewhat different experience in the course of time, it is unlikely that you are ever going to come across a casino that has 100% positive reviews. Not only this, but it's also worth remembering that people for the most part are far more inclined to voice their criticisms and complaints that they are any compliments they may have. Nevertheless, you should at least be able to pick up on any patterns that emerge, with regard to whether or not you are predominantly looking at a positive image or something to the contrary.
Positive Affiliate Reviews…Oh No!
And at the risk of pouring cold water over what we do here at Casino Papa, you need to be very careful when it comes to reading into the information and recommendations provided by affiliates. The reason being that so many of the so-called 'experts' out there publishing online casino reviews tend to publish nothing but glowing reports, having been paid by the casinos themselves to do exactly that. Affiliates and expert recommendations can be useful, but only if you stick with those who are willing to tell the truth and the whole truth – even if it means publishing negative reviews. As already mentioned, Casino Papa is not in the habit of sugar-coating things – don't go falling for the nonsense spouted by anyone who is.
Loyalty Rewards…Maybe, Maybe Not
Last but not least, if you have every intention of spending a great deal of money with any specific casino or plan to play habitually over an extended period of time, you may as well choose a service provider that rewards loyalty. The only problem being that quite a lot of loyalty schemes are worth precisely jack. If you're out to be rewarded generously for your loyalty, you're going to need to do your homework to find a casino with a VIP system worth buying into. By contrast, if you are only out for casual and occasional gaming, we'd generally advise ignoring loyalty systems altogether as they rarely offer anything of even the slightest value to the average, everyday customer.
You might also find the following articles interesting:
TRENDING POSTS