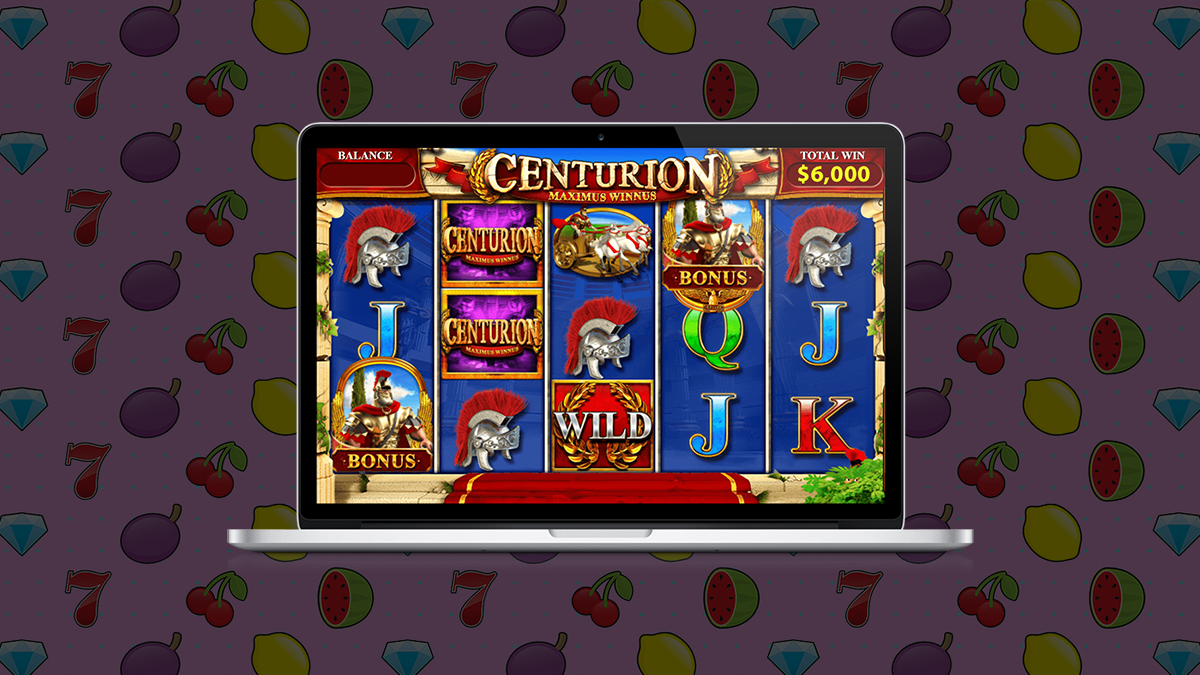 Building a deeper knowledge and understanding of online slots can make a real difference to your enjoyment of your favourite games. Online slots are about the easiest of all casino games to get into, but some of the jargon and terminology takes some getting used to.
Both for newcomers and experienced players alike, we've assembled an in-depth guide to the past, present and future of online slots. Not to mention, a comprehensive rundown of all the terminology you need to know when spinning the reels online. 
Check out our independent listings to find the best online slots available right now, or read on to learn a thing or two about the world's most popular online casino games:
When were slot machines invented?
The invention of the slot machine is credited to one Charles August Fey, who introduced a rudimentary machine all the way back in 1887. Interestingly, the first slot machines actually appeared in garages across North America, before making their way into bars and casinos much later.
When were online slots first available?
Digital slot machines played purely for fun have been around for many decades.  However, the first genuine online casino in the traditional sense went live in the mid-90s. Online slots at the time were pretty basic affairs – essentially presented in the form of digital slot machines with questionable graphics and gameplay.
Is it necessary to deposit funds to play?
It depends on who you sign up with, but the best online casinos do not make initial deposits a mandatory requirement. You should be able to sign up for free and check out what's on offer, before depositing funds into your account.
Do I need to sign up with an online casino?
No, as the vast majority of online slots can be played 100% free of charge on-demand. Most casinos allow free-play at the touch of a button, with the option of trying out hundreds of epic online slots using virtual currency. 
What's the minimum deposit for real-money play?
Payment policies vary from one casino to the next, but you shouldn't be expected to deposit more than £10 as a minimum deposit amount. 
How does the deposit process work?
It's more or less the same as paying for any other goods or services online. You open an account with the online casino, confirm your registration by email and log in using your unique credentials. You then credit funds into your account using the payment method of your choice, which will usually be processed instantaneously. 
What is a welcome bonus?
A welcome bonus is an incentive provided to encourage new customers to sign-up. It's usually a one-time-only affair, which is exclusive to those registering for the first time. Percentage-based deposit bonuses are the more common introductory incentives, which are often handed out alongside free spins.
How do free spins bonuses work?
If you're handed a bunch of free spins as an introductory bonus, they'll usually be governed by a variety of terms and conditions. This may include the slots you can play with your free spins, the maximum prize you can claim, the time limit within which they need to be used and so on. Always read the T&Cs before collecting a bonus of any kind.
Do I have to download software to play?
Downloading software isn't necessary, as most online casinos offer a browser-based platform. The same is also true for mobile casino gaming, which in most instances is again a browser-based experience. Apps and dedicated software downloads are sometimes available, though are by no means mandatory.
What is a progressive jackpot?
Progressive jackpots are those that continue accumulating long-term, often combining an extensive network of slots to create one gigantic cumulative jackpot. Progressives routinely pay out prizes in excess of £100,000 or even £1 million, though the actual odds of winning the top prize are about the same as those of winning the lottery.
What are paylines?
Online slots have either a fixed or variable number of paylines, which tend to be linked with how much you pay for each spin. A payline is a horizontal, vertical, diagonal or variable line that pays a prize when the required number of symbols appear therein. Hence, the more paylines in play, the more likely you are to win a prize with each spin.
How does RTP affect wins? 
RTP refers to the 'return to player' percentage of any given slot. If the RTP is 96%, this means that for every £100 the machine collects, it pays out £96 in prizes. Though this doesn't mean that if you spend £100, you'll collect this £96. It could (and most likely will) accumulate over time, going into somebody else's pocket. 
What is a paytable?
A paytable is a chart that indicates how much the various symbols and icons in the game are worth, along with how many need to appear in an active payline for you to win a prize. This is also where you will usually find information on bonus rounds, free spins, wilds, scatters and so on.
What is a scatter symbol?
Speaking of which, a scatter symbol is different to a standard symbol in that it does not matter where it appears across the reels. If you need three scatter symbols to activate the bonus around, these three scatters can appear in any positions and do not have to fall within the confines of an active payline.  Typically, the number of scatters that appear on the screen equates to the value of the bonus/reward you subsequently receive.
What is a wild symbol?
Wild symbols can appear at any time on any of the reels, and can be used in place of most other symbols in the game. For example, if you line up four Lion symbols and one Wild in an active payline, the Wild would be interpreted as a Lion and you'd win the prize for five Lion symbols. However, wild symbols cannot usually be used in place of bonus symbols, scatters and other special symbols.
Stay tuned for more fascinating insights into online slots, coming soon…
You might also find the following articles interesting:
TRENDING POSTS