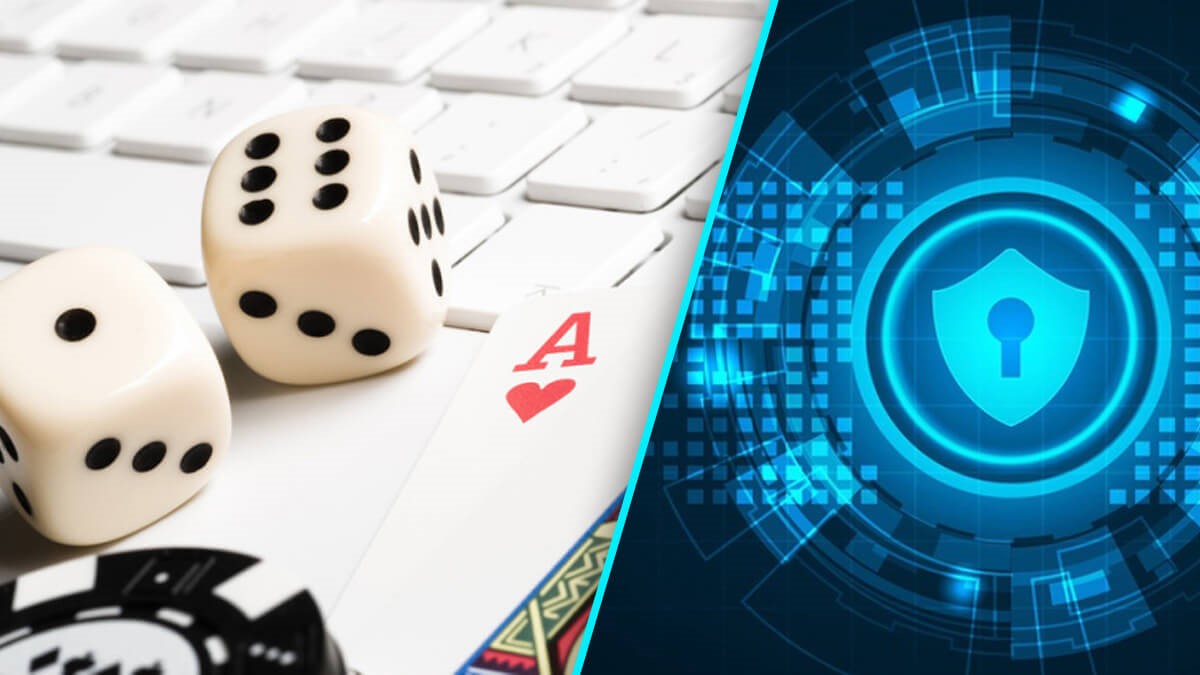 We all have our unique preferences, priorities and expectations when gambling online. Some are in it exclusively for fun, while others aren't happy unless they turn a profit. Those in the latter bracket often walking away disappointed, but still – what matters most when gambling online is entirely up to you.
That said, there's one seriously important aspect of online casino gaming that should be prioritised by everyone. Irrespective of whether it's your first time checking out the online casino scene or you're a seasoned veteran, keeping things safe with your transactions is essential.
A Threat to Be Taken Seriously
Just to set the record straight at this early stage, it's highly unlikely that any online casino you come across will be out to rob you of your money.  At least, in the conventional sense – they'll happily take all the cash you lose while playing their games.
But actually bleeding your dry by illicit means isn't something online casinos can get away with these days. They're not just going to take your money and run, nor are they going to hijack your financial information and wreak havoc with it.
Instead, the primary threat when gambling online lies in the potential for your personal and financial information to be hijacked by third parties. Now more than ever, it's terrifyingly easy for fraudsters to get their hands on pretty much every last shred of information about those who fail to effectively safeguard themselves.
Rudimentary safety and security measures simply aren't enough to keep you and your information safe. Instead, you need to join forces with the kinds of casinos that prioritise customer safety, ensuring both of you take proactive steps to keep you safe from harm.
So while the average casino isn't out to get you in any particularly shady sense, not every casino prioritises security to the extent it should.
Always Conduct Safety and Security Checks
For the most part, you'll find that almost every casino that goes the extra mile to enhance players' safety makes a song and dance about it. They want you to know they're on your side, so you'll see all manner of certificates, badges, icons and accolades all over their pages.
Most of which probably won't mean a great deal to you, but the most safety and security 'badges of honour' they have, the better.
In addition, it's worth seeing what the general consensus points to – customer reviews and recommendations being a great source of information. Scour a bunch of reviews and if nobody's encountered any particularly worrying issues with transactions to date, it's probably a safe bet.
It's also worth checking out the safety and security statement of the online casino in question. Something that could be published as a separate page on its website, or can be found within the casino's terms and conditions.
The long and short of it being that you need to see concrete evidence that the casino makes every possible effort to safeguard your personal and financial information. All casinos licensed and regulated in the UK (for example) undergo regular inspections and assessments to ensure they're above board. Though the same can't necessarily be said for some overseas casinos, so it's worth being mindful who you're doing business with.
Fair and Transparent Payment Policies
The only area in which some casinos let themselves down payment-wise is with respect to their general transaction policies. Just because a casino safeguards its players from external harm doesn't mean it isn't in the habit of fleecing them unfairly.
This is another reason to check the terms and conditions in full, in order to ensure that the casino's payment policies are fair and transparent.
For example, keep an eye out for the kinds of withdrawal restrictions that make it difficult to get your hands on your cash. If you prefer playing for pennies, a minimum withdrawal amount of say £150 isn't going to be much use to you. If you're a high roller, being limited to a maximum monthly withdrawal total of £500 is again going to see you disappointed.
Across the board, any signs of fees, commissions and charges in general levied on deposits and withdrawals should be interpreted as warning signs. There's no justification for these kinds of stealth charges these days, so steer clear of any casino that imposes unnecessary charges.
The Safest Payment Methods
Last up, one of the easiest ways of staying safe when making payments online in general is to stick with a safe and trusted payment method. Available options vary significantly from one region and jurisdiction to the next, but there are some global standards to stick with where possible.
The most reliable and secure of all mainstream payment types for online casino payments being as follows:
Visa/MasterCard
Any Visa or MasterCard credit or debit card will ensure you are protected against most types of fraud. Along with being an exceptionally secure payment method in its own right, all Visa and MasterCard transactions are to some extent 'insured' and leave a traceable virtual paper trail. Even if things do go wrong, you'll usually get your money back.
PayPal
What's reassuring about PayPal is the way in which the company doesn't like just any business using it. For an online casino to be PayPal approved, it must first demonstrate that it is above board and responsible. Again, PayPal is an exceptionally secure payment method in its own right. When things go wrong, PayPal almost always takes the side of the consumer over the merchant.
Neteller
An exceptional online payment system (a virtual wallet of sorts) that's so safe and secure it has received the backing and recommendation of the Financial Conduct Authority (FCA). Which really says all that needs to be said about its security and reliability.
Paysafecard
Last up, it's also worth checking out Paysafecard if it is currently available in your area. This super safe and convenient payment method was designed specifically and exclusively for Internet transactions, having so far been taken up by at least 27 million online consumers worldwide.
You might also find the following articles interesting:
TRENDING POSTS