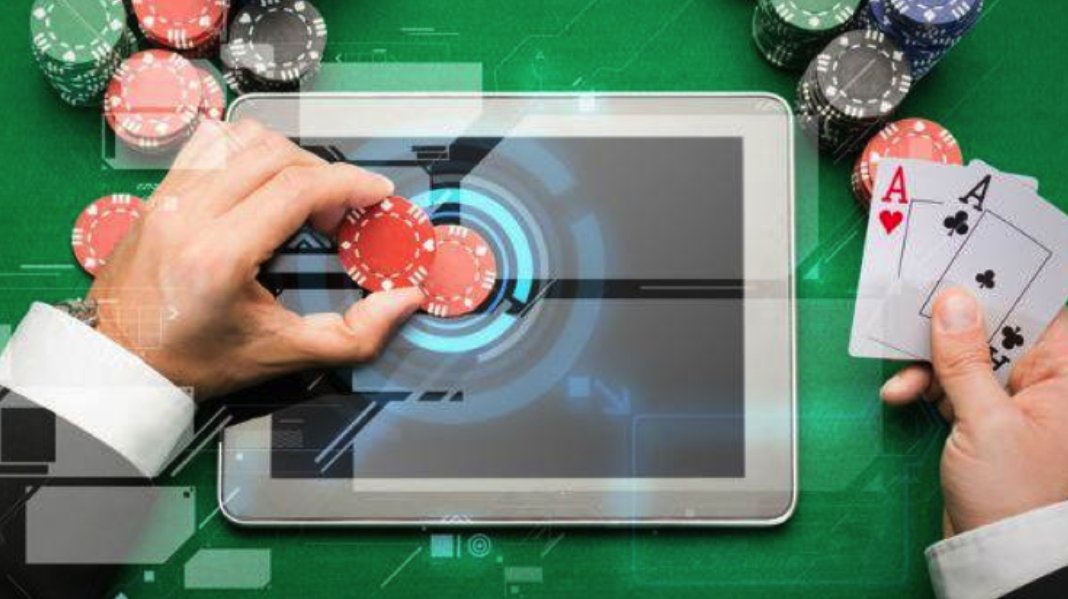 The casino industry has benefited immensely from advances in modern technology. The advent of online casinos has proved to be no less than a godsend for players and casino operators alike. It is now possible to play from the comfort of your home at the touch of a button, or even on the go with almost any connected device.
Cutting-edge technology has fuelled the phenomenal growth of online gambling, with the market expected to hit $87.75 billion by 2024.
If you want to experience the unique benefits of online casino gaming, you should only choose the best establishments in business right now. In this guide, we'll be covering a few important tips to bear in mind when selecting where to play.
There may be thousands of online casinos and casino brands out there, but not all of them are worthy of your time and money.
Here's what to look for when choosing an online casino from the endless options available:
Legality/ Licensing
Before choosing an online casino, check its licensing (or otherwise) to protect yourself. Dodgy dealers still pose a threat, targeting new players with enticing offers only to later go and scam them. By contrast, a licensed casino has a lot to lose if it offers anything other than honest and transparent gaming. The best casinos always display their licensing info and any other regulatory affiliations to reassure players. You shouldn't have to look too hard to find it – it's usually right there on the home page. If in doubt, take your business elsewhere – unlicensed and unregulated casinos are a risk that's not worth taking.
Large Game Collection
One of the main advantages of playing online is the huge variety of games available. Popular online casino games include blackjack, bingo, slots, roulette, baccarat and many more besides. However, the best casinos also have countless variations of these games and all the latest video slots, alongside a good few exclusives you won't find elsewhere. In some cases, you gain access to literally thousands of games to try your luck with. Variety is the spice of life, so the more games they have on offer, the better!
Reliable Customer Support
If you are new to online gambling platforms, you may need guidance to learn the system. Or at least, it's possible that you may need to ask a question or two to the casino's customer support team at some point or another. A good establishment will have a dependable team of representatives offering round-the-clock support, rather than ignoring customers' questions and concerns.
With the online casino market size and value set to double, serious investors have left nothing to chance in a bid to win players. Look for platforms offering multiple customer support channels, including email, live chat, social media widgets, and phone services. You will get timely assistance any time you need it. In addition, see what real-life customers of the online casino have to say about the quality of the customer support. If the consensus is primarily positive, you're probably looking at  a safe bet.
Cutting-Edge Technology
If you want to enjoy the best casino experience online, don't compromise on the quality of games available. Go for casinos that have invested heavily in cutting-edge technology to improve the gaming experience. Other features to check include live chat support, HD games, mobile games, no-download games, cryptocurrency games, among other things.
You'll also want to be on the lookout for a dedicated 'Live Casino' section at the site you're considering. This is where the usual machine-based games are replaced with a real human dealer. Often with a whole bunch of other real-life players from around the world, for the full Las Vegas experience. If you're yet to try your hand with live-dealer gaming, it's something you'll want to check out ASAP.
Established Reputation
Take your time to compare different online gaming platforms by reading reviews and testimonials. These will give you a good idea about the credibility and reliability of the casinos. If you find multiple unresolved complaints, keep looking for another place to play. Issues to do with lack of licensing, banking (deposits and withdrawals), unclear bonuses among others are also warning signs.
Just be sure that the reviews you use to guide your decisions are reviews you can trust. There are plenty of affiliates out there who say good things about online casinos in exchange for money. Hence, you can't count on them to be 100% honest and impartial.
Bonus Offers
One of the main attractions of playing online is the endless range of exciting bonuses available. These include welcome bonuses (deposit and no-deposit bonuses), royalty bonuses, refer-a-friend bonuses, and VIP bonuses among others. If your casino has no such offers, look for a better platform to enjoy your game.
You should also look for favourable conditions for the bonuses on offer – i.e. wagering requirements and restrictions. A welcome bonus allows you to try new games and learn the system without using your money, though shouldn't be misinterpreted as real money. In addition, the larger the bonus appears to be, the stricter the attached terms and conditions.
Overall Experience
Last up, online casino gaming should be about pure and simple enjoyment. It's therefore important to consider the all-round experience from start to finish. See how impressed (or otherwise) you are with things like the site layout, theme, navigation system and general performance. Has it delivered a solid first impression?
Assess the ease of registration, ease of depositing and withdrawing, player guides, game quality and payment options among other things. These will give you an idea of the user experience to expect if you go ahead and sign up. Try out a few slots and table games for free (where possible) before putting your own money on the line. Once you're sure you're looking at the real-deal, complete the sign-up process and dive into a world of epic online casino gaming.
After which, you'll know exactly what all the fuss is about! 
You might also find the following articles interesting:
TRENDING POSTS