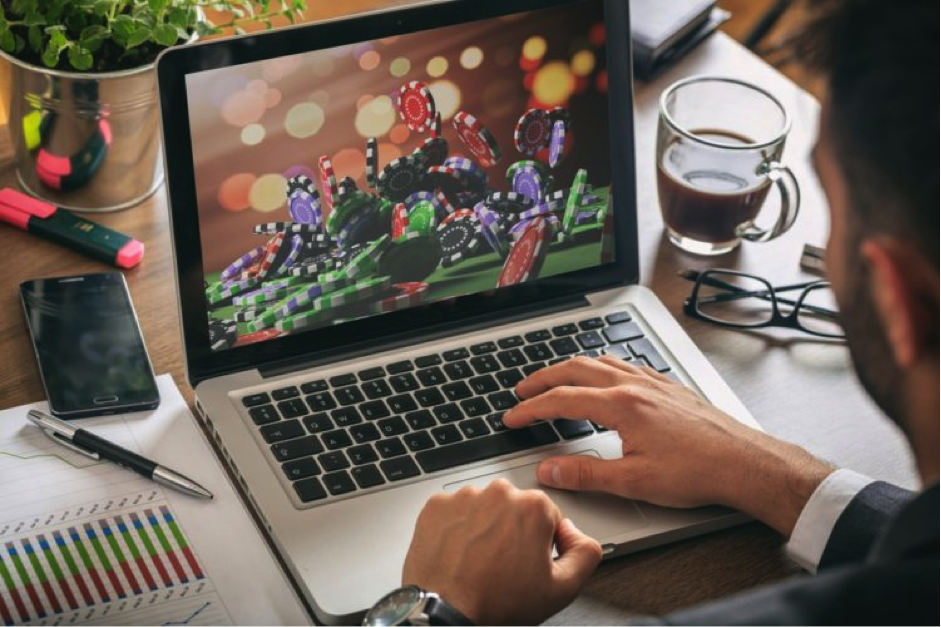 The gambling industry has seen a lot of major developments over the years.  Though it has to be said that none can compare with the advent of online gaming. Over the course of a relatively short period of time, the entire gambling landscape was transformed by the digitalization of almost every casino classic.
Nevertheless, there have been certain decisions and innovations made over the years that have fuelled the meteoric growth of the gambling industry in general.  Most of which having played an important role in the molding and shaping of the sector as we know it today.
Let's take a closer look at some of the major innovations, advancements and decisions that have contributed to the growth of the gambling sector over the years:
Easing of International Gambling Laws
For a long time, the abstract and ambiguous rules discouraged many from taking part in online gambling activities, out of fear of possible legal repercussions. That is why the online gambling industry initially had a slow beginning, but the reviewing and easing of certain laws has made this sector thrive. 
There are some jurisdictions where it is still forbidden outright to place bets of any kind via online casinos and betting sites. For example, China forbade its citizens from gambling online some time ago, and the great firewall of China ensures that this practice is not openly done. Although some continue gambling online anyway, they can get arrested and prosecuted for doing so. 
Meanwhile, countries like the United States are slowly but surely making steps towards total legalisation of online gambling activities. New Zealand remains something of a grey area, where it is illegal to gamble using any online casinos or businesses based within the country, but it's permitted to sign up with and play at international online casinos.
A rather strange approach to online gambling policy that continues to raise eyebrows.
Of course, the United Kingdom (surprisingly) leads the charge where liberal online gambling is concerned. There are very few restrictions whatsoever placed on gamblers in the UK, with regard to where, when and how they place wagers.  The popularity of low-cost, low-stakes casinos is growing like never before, but the UK also has more than its fair share of adventurous high rollers.
Recognising Bitcoin as a Currency on a Global Level
The vast majority of online casinos that allow gamblers to play for real money now accept a wide variety of payment methods. Though even at this late stage in the game, those that accept Bitcoin (or cryptocurrency in general) are still relatively thin on the ground. Nevertheless, this is widely expected to be one of the next big shifts for the industry, as the popularity of cryptocurrency continues to grow.
One of the biggest points of appeal with cryptocurrency is the way in which all transactions are not only safe, but also 100% anonymous. For obvious reasons, quite a lot of players would prefer to keep their online gambling habits under wraps where possible. Cryptocurrency provides the opportunity to gamble online without leaving the usual 'paper-trail' behind.
Migrating to Mobile-Friendly Solutions
The digitalization of the industry may have been the biggest shift the casino sector has seen in its history. Since then, the biggest sub-shift of all has been the rapid and near-total migration to mobile. Once something of a second thought for most operators, the vast majority of online casinos are now developed and optimised primarily with mobile users in mind.
Which isn't particularly difficult to understand, given how mobile web traffic has already comfortably overtaken desktop web traffic in most key markets worldwide. In addition, the fact that mobile devices are becoming more powerful and feature packed all the time means convenient 24/7 access to an extraordinary array of gaming opportunities.
It's now perfectly possible to access thousands of premium casino games at any time and from any place, simply using the device you already have in your pocket.
Enhanced Safety and Security
With safety and security having become a priority for today's discerning gamer, casinos are responding in kind with enhanced procedures and protocols. There's a lower risk of identity theft when gambling online than ever before – just as long as you choose a safe and responsible casino in the first place.
Nowadays, you can freely enter your credit card information to deposit or withdraw from reputable and trustworthy gambling sites. Transactions are encrypted and protected by way of various virtual and physical means, with casinos now taking much more responsibility for customer safety.
Irrespective of whether you prefer to play for pennies or place vast sums of money on the line, there's never been a safer time to give online casino gaming a shot.
The Age of the Epic Bonus Offer
Last but not least, online casinos are increasingly turning to a modern form of 'bribery' to encourage customers to sign up. Not that this is a bad thing, as ferocious competition translates to bigger and better bonus offers for players.
Of course, it's true to say that not all bonuses touted by casinos are all they appear to be. Often governed by restrictive terms, conditions and wagering requirements, they can be a little on the misleading side to say the least.
But this doesn't mean that there aren't tons of truly epic bonus offers to take advantage of. Many of which can now be claimed without the need to deposit a penny of your own money into your account. As competition continues to increase across the already-congested casino sector, we can expect to see even more generous bonuses becoming the norm.
The Bottom Line…
Above all else, the global casino sector continues to respond to the preferences and demands of players worldwide. They asked for improved safety and security, and that's exactly what they got. They started playing primarily via mobile devices, online casinos responded with an improved mobile gaming experience.
What comes next is anyone's guess, but it's pretty safe to say we've barely scratched the surface of what this extraordinary online industry is capable of.
You might also find the following articles interesting:
TRENDING POSTS