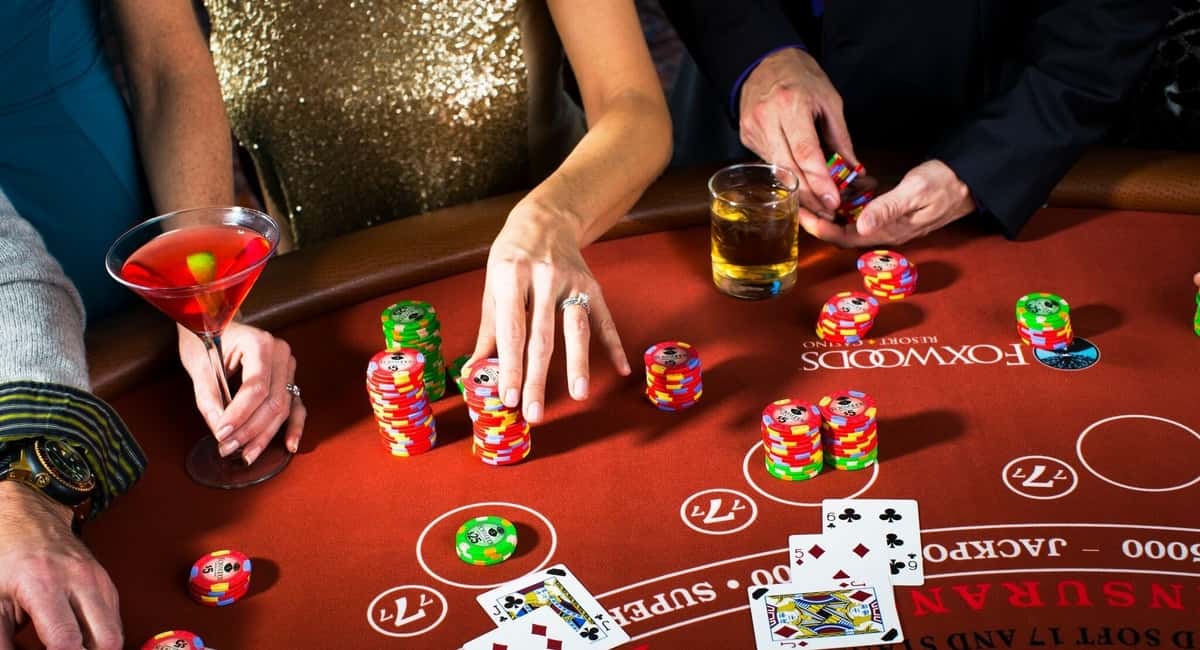 Where is your next casino adventure coming from? Whichever site you choose to sign up with, you'll probably be looking for one with a good value bonus and all your favourite games. One other factor you might also consider is which operator is behind the brand. Seasoned online gamblers will be familiar with big names like White Hat Gaming and Genesis Global, and often specifically track down sites which are part of these groups. After all, if you like one White Hat Gaming casino, chances are you'll like their others.
But what is it about the white label industry that makes it such a hit in the UK? How is it that with such a huge range of big name, big brand casinos to choose from, there's still a huge place on the market for the independent brands?
The answer lies – at least in part – in our collective tendency to show very little loyalty to one specific casino.
A Casino Market Spoilt for Choice
The white label industry in the UK is big because gamblers here are notoriously promiscuous. Roughly translated, we are always ready to drop our latest crush for any new site that will flash a smile and an enticing bonus our way.
Operators know this and hedge their bets by running multiple sites off their in-house platforms to spread the net wide.
For customers, white labels have the advantage that they offer something both familiar and different at the same time – a new brand, but on the same platform. Oftentimes, with the same promotions format and game choice. This is great – we can trust the brand and the operator, and navigate a familiar website layout, but try our luck somewhere with a different backdrop.
White label casinos are so prolific that most of us have played at one of these white labels at some time or another.
Independent Casino Operators
Still, if you're looking for something a bit different this year, you might like to try a stand-alone site run by a dedicated one-brand operator. The trend towards these independent casino sites is growing. Leading the charge many years back was one of Europe's biggest gambling destinations, Casumo. But more recently we've seen the likes of Volt, bCasino and Midaur join the parade.
These sites offer a unique experience, and here are a few reasons why you might like to consider starting your next casino adventure with one of them:
1. A Unique Brand Experience
One of the downsides to playing at a white label casino is that it all just looks very much like the last one. Operators like White Hat, Jumpman, and in the bingo industry, Dragonfish, have perfected the art of slapping a different colour scheme onto the same website format. As a result, it just doesn't feel any different. Independent operators like Casumo have spent time and a great deal of money to build a bespoke platform and website that looks and feels like no other. It just makes your playing experience that little bit different.
2. Exclusive and Bespoke Promotions
Operators love white label casinos because they can offer multiple sites to their customers with just one set of promotions. That means if you play at one Jumpman Gaming site, you'll be offered the same promotions at any of the other sites in their arsenal. That's fine if you like their offers, but there might be limited variety. If you want something more bespoke and refined, independent casinos are the place to look. Volt Casino is a great example of this where you can exchange well-earned Volt Points for spins on a wide variety of NetEnt and Microgaming slots like Starburst and Immortal Romance. The promotion is familiar, but Volt have built a unique shop around the loyalty program with a slick interface and more interesting rewards.
3. Dedicated Support and VIP Staff
Another good reason to play at a stand-alone casino site is that queries and issues tend to be dealt with by a dedicated support team. Likewise, any VIP program will be managed by someone dedicated only to the site you play on. It may seem like a small point, but it makes your gaming experience feel more exclusive and intimate. If you're a high roller, this is just what you expect and deserve.
4. Small Business Values
Though not always the case, many of the smaller independent casinos bring small business values into the mix. Doing business with a big brand can be reassuring, but smaller businesses are often able to provide a more personal and personable experience. Fewer complications, commitment to responsible gaming and so on – independent casinos go the extra mile to safeguard their players and their reputation. Again, there are exceptions on both sides of the equation, so it's important to choose wisely in the first place.
5. Scope for Innovation
Last up, it's also worth factoring in the scope for innovation that accompanies independence. With white label casinos, there's a tendency for the same formula to be used over and over again. If it's an interface, gaming library and bonus structure that works, it'll be kept similar (or identical) across multiple sites. With true independent casinos, there's a much greater tendency towards innovation and experimentation. All of which leads to the introduction of new and interesting features – the backbone of the industry.
In Summary…
No doubt we will see many more casino launches in the UK this year, the majority of which will be white labels. But for something more unique take the time to hunt out more brands like bCasino and Midaur, which offer a more refined and bespoke gambling experience.
As always, the importance of using independent reviews and recommendations to guide your gaming cannot be overstated. Whether looking for a big brand casino or something much smaller, player reviews and ratings will help you make the right choice. As will the casino's terms and conditions, which should be read and digested in full before signing up.
You might also find the following articles interesting:
TRENDING POSTS