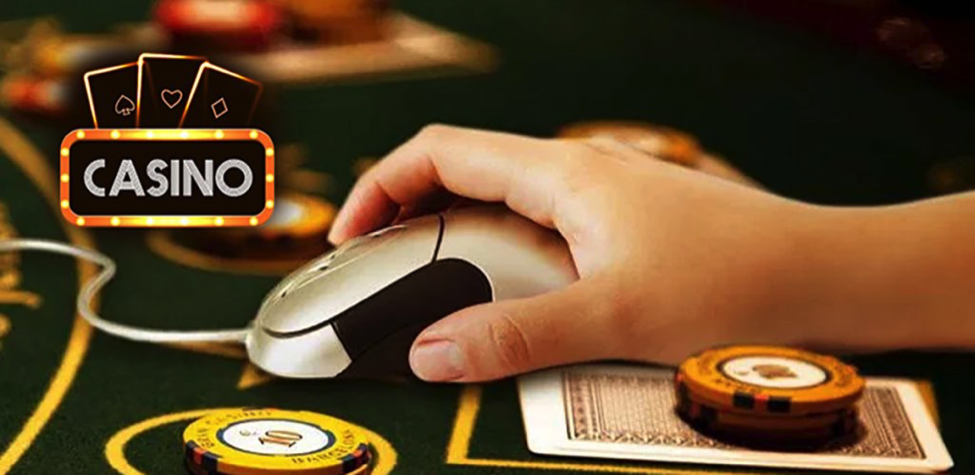 Whichever way you look at it, there's a certain leap of faith involved when switching from traditional gambling to online gambling. Gambling online often presents several psychological and emotional barriers, which newcomers may need to overcome before diving into the action.
The most important of which concerning the above question – are online casinos trustworthy?
As you'd expect, there's no short answer to the question. Online casinos are businesses like any other, which can be set up and launched by pretty much anyone looking to do so. Realistically, you'd presume that in order to launch an online casino business, you'd need to obtain formal licensing and be to some extent verified by a relevant authority. In some jurisdictions, however, this simply isn't the case.
Just as you'd be wise to carefully consider the trustworthiness of any business you come across online, it's the same with an online casino. Or to put it another way, an online casino can be as trustworthy or otherwise as you allow it to be.
The Prevalence of Poor-Quality Casinos
Contrary to popular belief, the online casino industry isn't what you'd call 'rife' with fraudulent casinos. For every hundred or so casinos you come across online, chances are only a couple will be genuinely dodgy. What's more, there are plenty of websites like Mobile Casino Kings that can simplify the process of narrowing down the options.
However, just because a casino is not directly out to get you doesn't mean it's necessarily up to the job. Dodgy and dangerous casinos are relatively rare, but the prevalence of poor-quality casinos remains somewhat elevated. By poor-quality casinos, we mean the kinds of casinos that don't make nearly enough effort to safeguard the customers, or provide a quality gaming experience.
It's important to remember that 'trustworthiness' may have a very different definition from one person to the next. For example, there are some casinos that appear to offer decent libraries of games and a solid user experience, but back it up with no customer support whatsoever. In this instance, you cannot trust the provider in question to offer the support you need as and when you need it.
Another common example of substandard (even deceptive) casino operations is the tendency to blindside players with inaccessible bonuses. All casinos offer introductory bonuses and all introductory bonuses are governed by terms, conditions and wagering requirements. It's just that some casinos impose the most ridiculous and nonsensical terms and conditions, which are often impossible to find and/or understand. In these instances, you can't necessarily rely on the casino to tell the truth, or to be honest about its policies.
Banking Issues
One of the biggest (and most understandable) concerns among newcomers to online casino gaming is the whole financial side of the thing. If banking information such as bank accounts, credit cards or eWallet accounts needs to be shared with an online identity, you need to know it is sufficiently safeguarded. Some casinos go to extremes to protect their customers' financial information and private data – others leave their customers wide open to attack. For obvious reasons, it is essential that you choose a casino you can trust with your private data.
In addition, it's worth checking out the casino's banking policies in general. This is because there are some casinos that deliberately publish restrictive and downright unfair withdrawal policies. Examples of which include terms and conditions that govern the minimum and maximum sum the player can withdraw daily, weekly or monthly, along with processing times, commissions, processing fees and so on. As there's no real justification for complicating withdrawals or imposing unnecessary charges, those who do cannot necessarily be trusted.
Randomness and Fair Gaming
Along with the above, it is of the utmost importance to ensure that the casino prioritises randomness and fair gaming. For the most part, this involves an on-going process of internal and external auditing, in order to ensure that every game on offer provides a consistently fair and responsible gaming experience. Again, some online casinos prioritise regular auditing, some don't undergo any type of testing whatsoever.
Those who prioritise randomness and fair gaming will make sure their customers know about it. Unless there is clear, concise and concrete information regarding randomness and fair gaming on their website, it probably means it isn't a priority for them.
Making the Right Choice…
All of the above may paint a pretty daunting picture, but making the right choice can actually be quite simple. Once again, it's worth remembering that the vast majority of online casinos up and running right now are doing a great job. It's comparatively rare to come across a seriously underperforming casino, but there are ways and means to eliminate the prospect entirely.
Just follow these simple steps to find a casino you can trust:
Check whether the casino is licensed and regulated to do business in your jurisdiction. If information regarding licensing is absent or incomplete, you are taking a risk by signing up with the casino – take your business elsewhere.
Carefully consult the casino's terms, conditions and privacy policies, in order to ensure everything is as it should be. If there are any concerning or ambiguous terms whatsoever, you may want to rethink your decision.
Use independent reviews and recommendations to find a casino that has already earned the approval of past and present customers. When doing so, beware paid affiliates that can't always be counted on to tell it as it is.
Make sure that the deposit and withdrawal policies of the casino suit your bankroll and your playing preferences.
If you decide to go ahead and accept any bonuses or promotions, check each and every word of the terms, conditions and wagering requirements. So that you know exactly what you are getting yourself into.
More often than not, you're in safe hands with a major casino brand. Sticking with a household name is one of the easiest ways of ensuring a safe and enjoyable online gaming experience.
You might also find the following articles interesting:
TRENDING POSTS