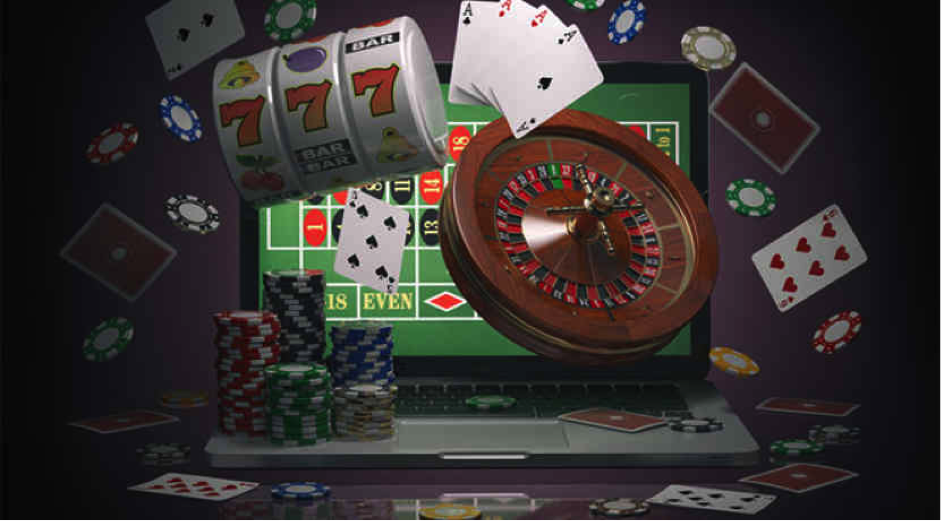 Succeeding in business these days means taking full advantage of what the internet has to offer. For some, that can mean abandoning traditional methods completely, instead adopting an entirely digital model.
Of all the industries to make a move on this front, few have reached the same level of success as online casinos. Now worth over $51.96 billion (US) and growing, this industry has taken an enormous chunk out of land-based casinos and is tipped for continuous growth worldwide.
But how have they accomplished such an extraordinary feat? Why are so many people flocking to online casinos, without giving thought to heading out and about to the real thing?
A Simple Case of Convenience
Perhaps the most important aspects, and most certainly the most visible, are those of availability and convenience. While many of us still very much enjoy some aspects of visiting a physical casino, there are elements of the experience that aren't exactly convincing for others.
Travel, for example, can be a real annoyance, or even an impossibility. Those of us who live in areas with notoriously bad weather, or nowhere close to a physical casino, can see these trips as a non-starter. Or at least a very expensive one. Online casinos don't have this problem, for obvious reasons. So if you cannot or simply do not want to venture outdoors, you don't have to.
Another component of this convenience comes from the fact that, when playing at home, we can do so without worrying about a dress-code, or the risk of being bothered by other patrons. Not that we like to play in our underwear (of course not), but it's nice to know that if the mood took you, you'd be free to do so.
Quality and Quantity
The other point of appeal comes in the sheer variety that is available in online casinos compared to their land-based cousins.
Take the largest physical casinos in the world, for example, and compare them to something like Winningroom online slots. While the largest physical casinos might have several hundreds of similar or identical machines, Winningroom offers hundreds of varieties and with far greater bonuses and minigames than anything a traditional casino can offer.
Not only this, but it's unheard of to head to an online casino and find yourself stuck in a queue, waiting for the player or players in front of you to finish. Whichever online slot you're out to play, it's right there in front of you for immediate access. For obvious reasons, this isn't something the traditional casino can replicate.
This extends to all forms of casino games as well, with table games such as baccarat and roulette also seeing high levels of representation. Again, these come with the availability and convenience only possible through the digital, which furthers the convenience and accessibility of the online casino.
Gaming on the Go
It was once seen as the stuff of pure fiction, but today is an accepted and expected norm. We're talking about mobile casino gaming, which has already overtaken conventional desktop casino gaming in various markets worldwide.
The appeal of mobile gaming really isn't difficult to understand. Modern mobile phones have levels of complexity which put the computers many of our readers grew up with to shame, and advancements to coding and systems like 5G make the online experience bewilderingly fast and uniquely user friendly.
Today, you need nothing more than a relatively basic smartphone and an internet connection to access the most astonishing library of casino games imaginable. If it's a case of simply pulling out your phone or donning a suit and driving to a casino 55 miles away, it's a pretty obvious choice for the masses.
Exclusive Bonuses and Promotions
Walk into a traditional casino, open a membership and chances are they'll throw a couple of vouchers into the deal. Most of which will be good for a couple of free drinks, or perhaps 50% off your next order at the on-site restaurant. By contrast, sign up for an account with an online casino and they might just hand over a 200% welcome bonus on your first deposit.
Admittedly, complex terms and conditions often apply. But even in instances where you're handed a relatively modest £10 no-deposit welcome bonus, this is still more cash than you'd receive as a bonus from any traditional casino.
From introductory bonuses to ongoing promotions to VIP schemes and loyalty programs, there's a whole world of perks, privileges and freebies to explore. Some being worth more than others, but still – a freebie is a freebie!
Live-Dealer Gaming
Last but not least, it's always been the ultimate goal of the online casino operator to faithfully recreate the traditional casino experience. Something that's taken a huge step in the right direction with the advent of live-dealer gaming. If you haven't already experienced it, live-dealer gaming combines the convenience and accessibility of online casino gaming with the insertion of a real human dealer.
Streamed in real-time, it's the closest approximation to the real thing without actually heading to a traditional casino. There's a social element to the whole thing, too, which is appealing to a growing audience of gamers worldwide. Chat with the dealer, chat with your fellow gamers and enjoy a seriously immersive experience. All without leaving the comfort of home, or from whatever mobile device you have in your pocket at the time.
A Phenomenal Future Ahead…
When you consider the progress the online casino industry has made over the past 10 years, it's impossible not to be impressed. Nevertheless, many industry experts and analysts believe we've just begun to scratch the surface of what's to come.
10 years from now, it's entirely possible (if not probable) that virtual reality will have become the new standard for online casino gaming. By which time, we'll be looking at the most immersive, engaging and enjoyable remote-gambling experience to date.
One that only stands to inject further life and prosperity into the already-booming online casino industry.
You might also find the following articles interesting:
TRENDING POSTS