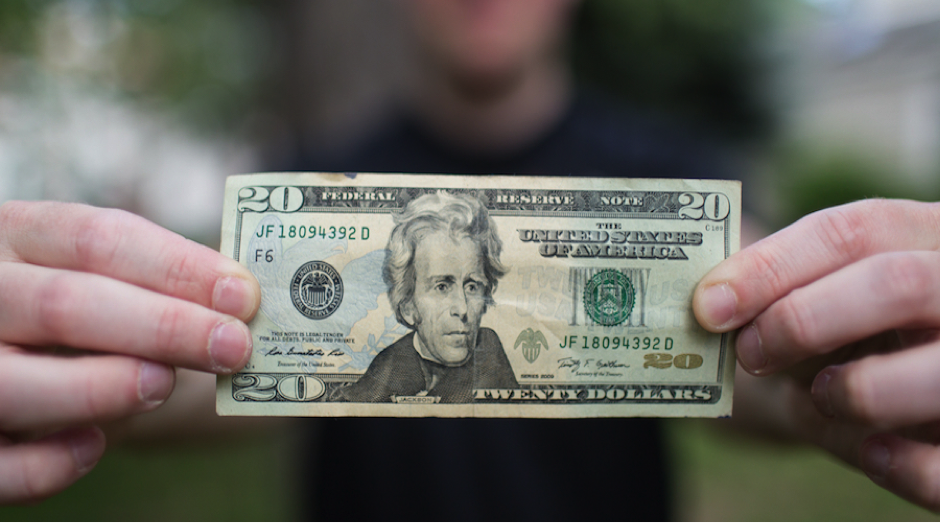 It's often said that there is no such thing as a free lunch. In the world of online casinos, it's rare to be handed anything that's genuinely 100% free of charge and with no strings attached. Hence, winning cold hard cash without handing over any of your own money in the process doesn't seem like a likely eventuality.
Nevertheless, there are ways and means by which you can get at least something for nothing, if you play your cards right. Just to clarify one point – we're not talking about taking casinos for a ride, nor are we suggesting you can profit significantly or continually at the expense of online casinos. Nevertheless, if you like the idea of at least having the chance to take home something without putting anything on the line, there are a fair few options for making it happen.
Before we continue, it must be emphasized that reading all applicable terms and conditions is of crucial importance, before going ahead with any apparent offers or freebies. After all, terms and conditions quite often do apply. Still, focus on the following five options strategically enough and with sufficient dedication, you could well walk away with a prize or two.
Modest or otherwise, free is free!
Poker Tournaments
First of all, it typically isn't necessary to credit your account with any real money, in order to set up a real money poker account. With no money in your account, you will be limited to playing virtual currency only, as far as everyday play goes. However, 100% free to enter poker tournaments are held just about every day – sometimes several times a day – by the market's leading operators. In most instances, you may be looking at a relatively modest top prize of £10 – certainly no more than around £50 as a total prize pool. Nevertheless, not only does this mean the opportunity to win something for nothing, but also the kind of valuable real-money poker-playing experience that can be worth its weight in gold. Build your skills with these free poker tournaments, before moving on to those with entry fees.
Free Bingo
Over on the bingo side of the fence, it's typically the same case once again. That being, you will typically be able to sign up for as many accounts as you like, without being forced to deposit real money into your account. Many leading bingo providers these days offer daily and weekly free bingo games, which are open to newcomers and existing customers alike. Once again, the chance of playing for prizes in excess of £10 isn't what you'd call particularly high. Nevertheless, you'll gain valuable bingo experience and could at least walk away with something in your pocket. While some free bingo games are reserved for those who credit their accounts with their own money, this isn't a rule that applies to all free bingo.
No-Deposit Bonus Offers
No-deposit bonus offers are often looked at with a degree of suspicion and scepticism. Which to be honest is both valid and advisable, given the way in which they can be somewhat misleading. When a casino service provider claims to be handing out say £20 in credit without the need to deposit a penny of your own money, it sounds like free cash in your pocket. In reality, it's anything but. Both the free credit and anything you win with it will usually need to be wagered at least 50X to 100X over, before you will gain access to a penny of it. Even then, it may be limited to 2X the bonus amount, in terms of the maximum you can withdraw. Still, this nonetheless means that if you really go for it with your welcome bonus credit and manage to meet these requirements, there's nothing to say you can't pocket a prize or two, without having to put your own money on the line. It may take some time, but given the fact that it's all supposed to be about fun and enjoyment, what's the harm in taking your time with the free credit you're offered?
Slot Tournaments
Just as is the case with all other online casino tournaments, slot tournaments appear in a wide variety of shapes, sizes and specifications. In some instances, you may be asked to pay a £10 entry fee, for the chance of taking home a top prize worth £1,000. In others, it may be completely free to enter the tournament, though with a much smaller prize or payout on offer. In any case, slot tournaments can be extremely enjoyable to take part in and are a great way of making your money go further than it otherwise would. Which goes without saying in the case of free slot tournaments. If you're planning to take part in paid slot tournaments further down the line, it simply makes sense to first get to grips with how things work by playing as many free tournaments as possible. This way, you can get all of those unfortunate mistakes out of your system, before paying a penny of your own money for the privilege.
Competitions and Prize Draws
Last but not least, while the odds of winning everyday competitions and prize draws hosted by casinos may be minimal, the odds of winning if you don't take part are zero. The simple fact of the matter is that someone has to win these prizes and there's no reason why it can't be you. The more competitions and prize draws you enter, the greater your likelihood of sooner or later winning something. And given the fact that it's extremely rare to be charged anything for entering these kinds of competitions…well, there's really no good reason not to throw your hat into the ring, so to speak. With multiple casinos organising multiple competitions practically on a daily basis, you effectively have hundreds of chances to win something exciting, every single month.
You might also find the following articles interesting:
TRENDING POSTS