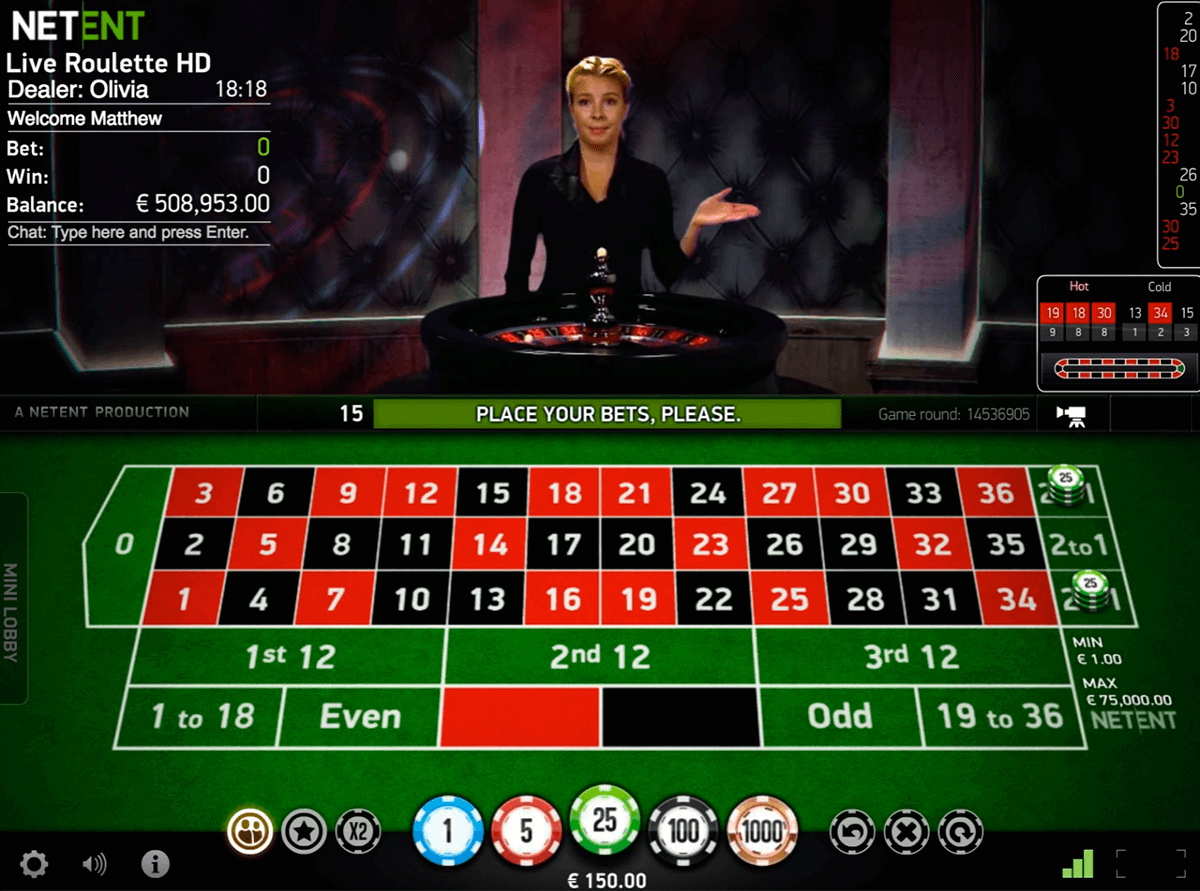 Many classic casino advocates will tell you there's not a web casino in the world that can replicate the real thing. In fact, they'll tell you that there isn't a single online casino game that improves on the traditional experience. As such, they'll argue that online roulette is no exception to the rule.
On the other side of the fence, however, you'll find a fair few who claim quite the contrary. For those who are all about the digital side of casino gaming, web roulette is where it's at. And it's not as if they're pulling such wild claims out of thin air, either.
When comparing and contrasting the two side by side, there are pretty clear differences. Yes, playing online means sacrificing the sights, sounds and general buzz of a real-life casino. Nevertheless, there are certain unique advantages that come with playing online – some that go over and above those of classic casino gaming.
So, if roulette is your game and you're out to get the most from your money, here's a brief rundown of just a few reasons to consider taking your business online:
1.  Online roulette is more convenient
First and foremost, there's no denying the unique convenience and accessibility of online roulette. Some simply don't have the luxury of quick and easy access to a quality casino in the vicinity. Others can't be bothered with the logistics of getting there and back. Either way, online roulette can be accessed at the touch of a button, without having to travel anywhere at all. Perfect if you're the kind of busy (or lazy) individual for whom a traditional casino is inaccessible.
2.  There's more flexibility online
In this instance, we're talking about the flexibility of being able to bet as much or as little as you like. Finding a real-life casino that caters to high-rollers isn't usually an issue. Nevertheless, if you were planning to bet just 10p or so on every spin, you'd probably be given your marching orders. Playing online means having the option of choosing from an endless variety of tables with the most flexible stakes in the business. What's more, most decent online casinos also provide the option of playing online roulette for free with virtual currency – ideal for newcomers still learning how the whole thing works.
3.  No crowds, no chaos
For some, the crowds and chaos of a crammed casino floor are where the enjoyment of casino gaming lie. For others, there are nothing but a nuisance. If you're the kind of person who prefers peace, tranquillity and solitude as you play, online roulette could be just the ticket. You'll still have the option of playing with a live dealer, but minus the usual chaotic atmosphere that could distract you from your game.
4.  No experience necessary
Technically speaking, you don't officially need any experience to play roulette at a real-life casino. However, stepping up to a table that's already packed with pro-grade players can be intimidating to say the least. Particularly if you're simply out for a spot of casual gaming and don't intend to take the whole thing too seriously. With online roulette, there's just you, your computer, the host and maybe a handful of other players from around the world. All with different levels of skill, all out to have a good time. No intimidation and no experience necessary – it's all about good fun for all-comers.
5.  Online roulette is 24/7
One of the most appealing aspects of online roulette is that the web casino never closes. This means you can access a whole world of epic entertainment at any time of day or night – whenever suits your schedule. Whether killing time on a boring commute or planning a whole evening's hardcore casino action, it's all right there at the touch of a button. Most leading online casinos now also offer live roulette on a 24/7 basis, presented by some of the most experienced, professional and welcoming hosts in the game.
6.  No dress code
On occasion, getting dressed up to a level that goes well beyond your everyday norm can be fun. Nevertheless, it tends to be something most only want to do on occasion…not regularly. Another huge advantage to playing online roulette is the absence of any dress code or formal restrictions whatsoever. You can dress how you like, forget about your appearance entirely and enjoy the perfect combination of quality casino gaming and total relaxation. If you'd prefer to play in your birthday suit than in a designer tuxedo, go for it!
7.  Unbeatable bonuses
Most traditional casinos offer a few basic incentives to get new customers on-board. The most common of which being free drinks at random intervals, vouchers for special deals at the bar, restaurant discounts and so on.  Nevertheless, you're unlikely to find a traditional casino that hands out anything remotely like bonus funds to play with. By contrast, sign up with a decent online casino and you could be looking at a huge welcome bonus package.  Anything from £10 to more than £1,000 in bonus funds, depending on the casino and the amount you deposit. Wagering requirements always apply, but it's still a case of being handed a decent amount of extra currency to play with.
8.  Online roulette is cheaper
Last up, it's worth remembering that heading out to a traditional casino incurs more costs than your roulette wagers alone. You also need to carefully consider things like transportation, meals and snacks, drinks at the bar, tips and so on.  Irrespective of what happens at the tables, you can still be looking at a relatively expensive experience. Playing online roulette from home, there's not a penny to pay for anything other than the wagers you place. This means more money to spend on your favourite games, less money wasted on superfluous extras.  Particularly useful for those who don't have a particularly enormous bankroll to begin with.
You might also find the following articles interesting:
TRENDING POSTS