Is it possible to get bored of blackjack? Of course it isn't – blackjack is and always will be one of the most entertaining casino games on the face of the earth.
As with most casino games, it's the fact that the outcome is always completely random that makes the whole thing so enjoyable. Play thousands of hands of blackjack and you're unlikely to see the same outcome twice. Not only this, but blackjack is also one of the simplest casino games to get into and is therefore perfect for all skill levels.
Plus, there's the way in which blackjack can be dipped in and out of, even when you only got a few minutes to spare. Perfect for injecting welcome excitement into the afternoon commute!
Still, there's nothing wrong with throwing a little variety into the mix here and there for good measure. Most casino games have any number of weird and wonderful alternative variations – blackjack being no exception to the rule. So if looking to spice things up with something a little different, there are plenty of fun variants of the classic game to try out.
They're not always available at every online casino, but carry out a little research and you'll easily find plenty of solid sites offering one or more of the following:
High Streak Blackjack
First up, High Streak Blackjack is considered an alternative version of the game, though is slowly but surely gaining traction all over the place. This is a real snowball of a game – mainly found at online casinos – which rewards runs, streaks and winning hands to an even greater extent than the traditional game. High Streak revolves around two decks, each shuffled after every electronic hand of play. Its main difference to regular blackjack is the presence of a side bet, which raises the stakes and introduces bonus pay-outs to those players lucky enough to find themselves on a roll. Next time you're feeling lucky, play blackjack online at Super Casino to try your hand at this version. Get it right and you could be looking at even bigger wins than with the classic game. If not, you'll still have a great time trying it out.
Blackjack Switch
Double your chances (sort of)! With Blackjack Switch, two hands are dealt to every playing position instead of one. Once received, each player can opt to swap the top card of either hand for the other. Each separate combo is then available for bets, victory and defeat. Bear in mind that in this game, two-card Ace and figure blackjacks are paid at even 1-1 odds, and, despite the extra cards at your disposal, the house maintains a considerable edge. Great for entertainment value, riskier for those hoping to win big. Not necessarily the best choice for newcomers to the game, as it does have a habit of getting a little confusing at first. As always, it's best to learn the ropes at an online casino before heading out to the real thing, just so you know exactly what you're doing.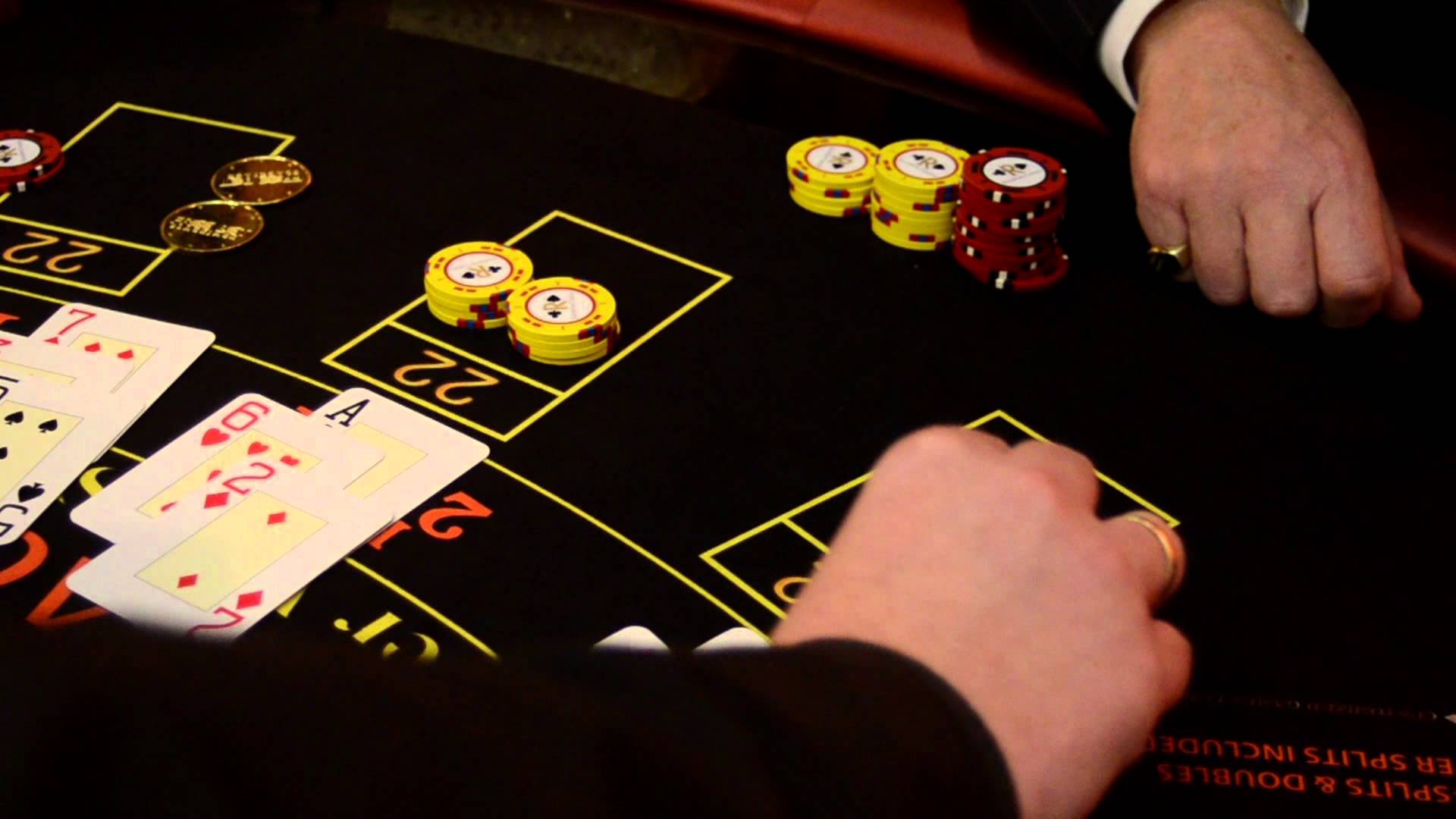 Chinese Blackjack
Planning a trip abroad? Played mainly in Asia, Chinese blackjack maintains several key differences when compared to its more Western counterpart from across the seas. The Ace in particular sees a change in value, dependant on the number of cards a player has been dealt, and a five-card trick quite similar to that of Pontoon (we'll come onto that later) can be played. Two decks of fifty-two cards are on the table, with usual player count somewhere in the region of five to six participants. Plenty of online casinos have started offering Chinese blackjack tables – some of which also benefit from live dealers. It's largely a pretty similar fare to the standard game and therefore easy to pick up. Not to mention, hugely enjoyable.
Spanish 21
Say goodbye to the number ten! Spanish 21 removes all four number ten cards from every deck in play – picture cards included. Such a rule pushes odds significantly in the house's favour, of course, but a litany of tweaks and incentives make up for the loss, such as bonus pay-outs for specific player hands. Easy to find both online and offline, this is fast paced and high-risk blackjack that encourages original thinking and a strategic approach. But at the same time, the most important thing to bear in mind is that with no tens in the deck, it immediately becomes considerably harder to beat the house. Potential wins may be higher, but your likelihood of taking anything home takes a decisive turn for the worse.
Pontoon
Last but not least, we have a version of blackjack played by adults and children of all ages across Great Britain. From China to Spain to the misty lands of England: Pontoon is the UK's take on the game of blackjack, and it's one the legendary Edward O Thorp wrote about. In this case, gamblers are unable to sit on cards less than fourteen – instead, they must continue to add cards to their hand until above such a total. You are, however, able to bet after doubling down, and a five-card trick (five dealt cards lower than twenty-one) guarantees victory over any other combination. With payouts relatively larger than the original game and variations between casinos, this is one of the more popular variants in existence. That is, unless you're talking parents playing with their kids, in which case entirely unlikely you'll see vast sums of money change hands!
Blackjack continues to evolve across the globe – there's always something to keep it interesting, from these five iterations to a dozen more each as popular as the last. Why? Because at the end of the day it's a balanced game. Equal parts skill, luck and fun. If blackjack is your game of choice, it's definitely worth checking out the alternative options from time to time, just to see how things play out overseas. Especially given how easy it is to access an endless array of alternative blackjack variants online.
You might also find the following articles interesting:
TRENDING POSTS