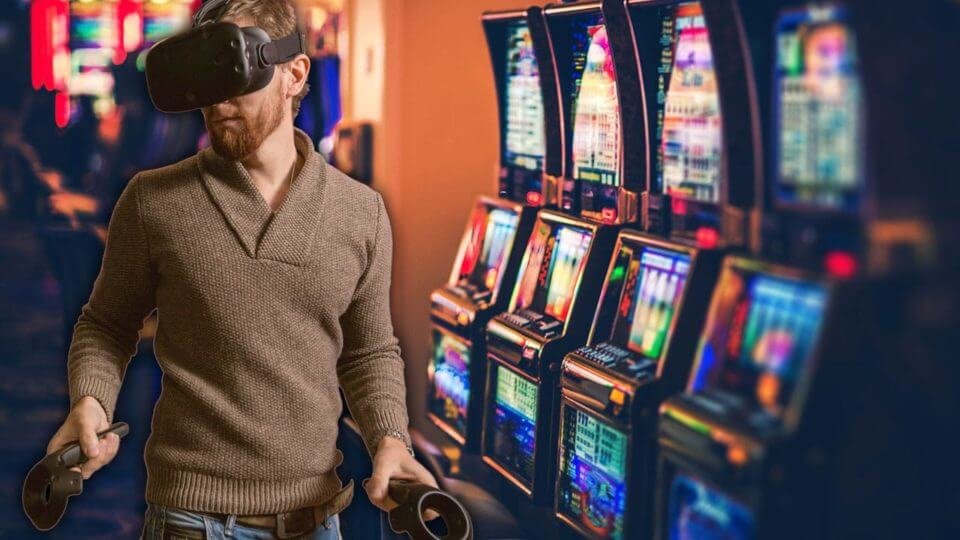 In 2018, Evolution's Chief Product Officer Todd Haushalter announced in an interview with Gambling Insider that they considered YouTube, Netflix and video games as their main competition – not other iGaming studios. 
Which, it goes without saying, is a very interesting statement to make for a gaming company like this. 
In the two years that followed, Evolution increased their portfolio in a big way with innovative games that are not only fun to play, but can keep players engaged for long periods of time.
Even if they're just watching and not betting, it's a hugely entertaining experience. 
The studio has put its name to multi-award winning games such as Dream Catcher Live, Monopoly Live, Deal or No Deal Live, Crazy Time and Gonzo's Treasure Hunt Live. All industry-leading titles that offer significantly more entertainment compared than your more 'traditional' betting names.
It took Evolution less than a year to deliver on its promise – to give players entertaining and engaging content that can genuinely compete with mainstream forms of media.
The question being – should all conventional online slots be as fun to watch as they are to play?
Are Slots Conventionally Entertaining?
Frankly, most games of chance are repetitive. We watch the same actions multiple times over and over, in the hope that on one of those occasions the outcome will be favourable.
This repetition doesn't seem to bother players too much, as that dopamine rush when cards are dealt or reels are spun is always there. If it wasn't, nobody would be gambling. 
But regardless of this, there's a clear desire among online slot enthusiasts to see titles made more entertaining to watch as a whole. 
In turn, online slot developers are working tirelessly to keep games engaging. Some are creating unique gameplay mechanics, such as Megaways, Infinity Reels and Link & Win, that change the way slots are played in a big way. 
But most of the time, this doesn't make them any more interesting from a viewing perspective. 
It's fair to say that new online slots are getting more and more attractive. It also looks like the age of generic copy and paste slots are mostly behind us. But we're still not seeing anything as entertaining as live casino games, other than a very small handful of titles that buck the trend by offering something completely out of the ordinary.
What Opportunities do Studios Have to Make Slots More Entertaining?  
Online slot developers like NetEnt, Blueprint Gaming and Play'n GO now have the chance to utilise some of the intellectual property they've acquired for their branded slots over the years, in an attempt to bring them to life.
A small number of games such as Sausage Party, WWE: Link & Win and Resident Evil 6 have done this in the past, displaying clips from the film, television show or video game respectively. These video clips are somewhat sporadic, but when they are shown, they're engaging and entertaining.
In addition to this, the more forward-thinking developers go the extra mile to hire top-quality design teams to create exciting opening cinematics. Added extras that give their slots the same feel as a mainstream video game.
However, the biggest opportunity online slot developers have to make slots more entertaining is to go the way of Playtech. The renowned developer responsible for creating the live online slots Buffalo Blitz Live and Age of the Gods – God of Storms Live. 
Buffalo Blitz Live is presented in the style of a live game show, whilst God of Storms Live was presented in the style of a live Twitch stream. An exciting and modern concept that sees real-life television-style entertainment merge with traditional online slots, making the whole thing more fun to watch and enjoyable to play. 
Whilst Playtech is working hard on making its slots more entertaining, we're still waiting for Evolution – noted leaders in entertaining live games – to take a shot at creating something truly revolutionary. They pulled it off with their unbeatable live casino games – surely a new twist on conventional slots will follow soon…right?
Are Truly Entertaining Online Slots on the Horizon?
Quite possibly, as all signs are pointing to something fairly significant on the horizon. None more so than Evolution's huge $2.6 billion investment in a small handful of the world's leading online slot studios.
In 2020, Evolution handed over an eye-watering $2.11 billion to purchase NetEnt (which also included its talented subsidiary Red Tiger Gaming). This purchase was followed by the $534.5 million purchase of Big Time Gaming, the studio that invented the beloved Megaways mechanic. 
Only those at boardroom level know the company's overall strategy, and the reasoning behind acquiring three of the industry's most popular slot studios.  Technically speaking, what they plan on doing with them going forwards is anyone's guess.
But what is abundantly clear is how these acquisitions have given Evolution a major edge over its competitors in the field.  Not to mention, a significant foothold in the up and coming US market, as and when it opens up to more players in the coming years. 
All eyes are therefore on Evolution, but all indications are indeed pointing to something revolutionary to come for the online slots sector.  Evolution has already proved what it is capable of in the live casino sector – putting its spin (pun intended) on the classic slot experience seems a natural transition.
Evolution holds the key to a huge number of popular slot series, such as Dead or Alive, Gonzo's Quest, Pirate's Plenty and the full catalogue of Megaways slots.  All of which have the potential to be transformed into more entertaining and immersive versions of their current incarnations.
Of course, exactly when and where this is likely to happen is open to interpretation. The company's live casino offerings are still dominating the virtual casino landscape worldwide, so it stands to reason they may spend considerable time focusing on this aspect of their operations.
Still, a major shift in the entertainment aspects of online slots seems more a case of 'when' than 'if'. And when it does happen, it's almost certain that Evolution will once again lead the charge.
You might also find the following articles interesting:
TRENDING POSTS