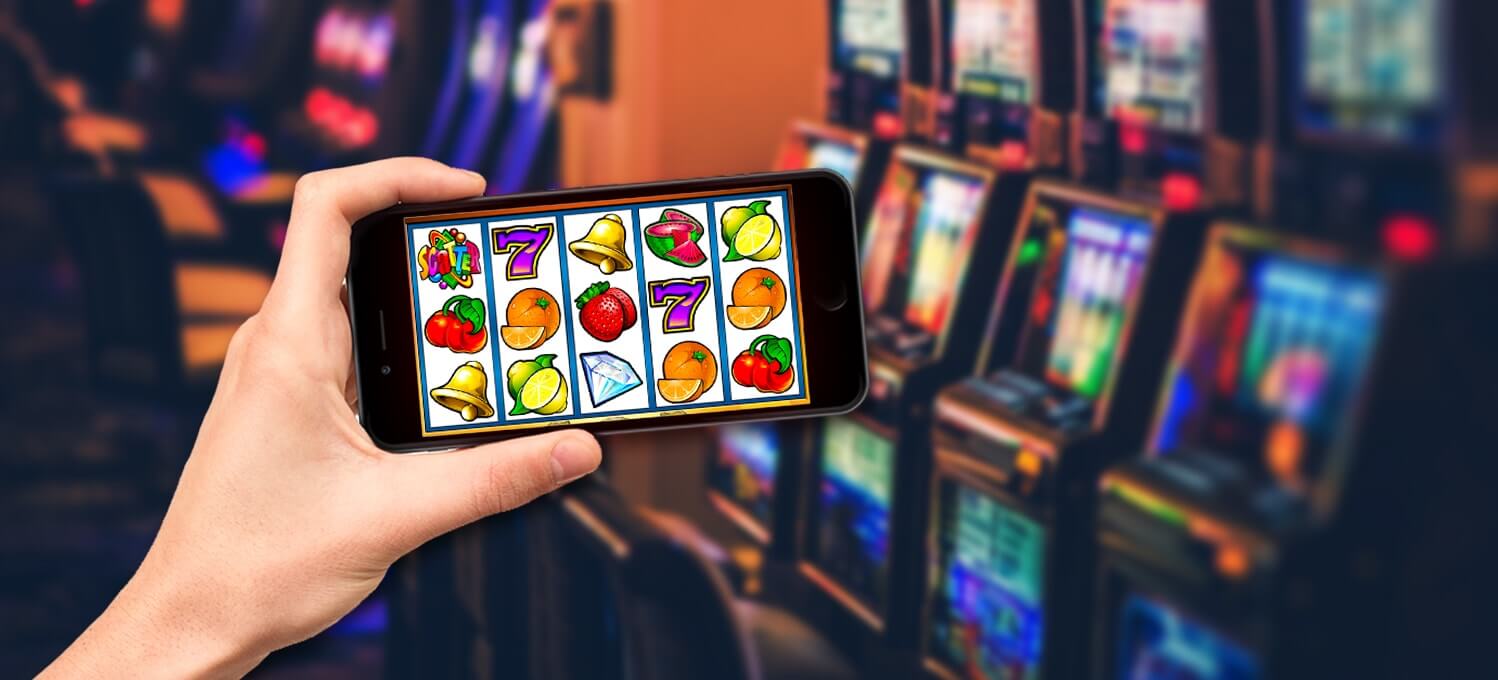 Slot gaming has taken a whole new face over the last few years via online platforms. The opportunity to wager on slot games from about any location has made these platforms become favorites among players. Online casinos such as Pink Casino always aim to offer players the latest and best online slots in the UK and other countries, helping ensure that there is little to no trade-off on the physical casino experience on these online gaming slots.
With the increasing number of slot games, it often gets tricky to determine which ones to play. That said, here are the top 9 everyone should play this year:
1. Slingo Games
Slingo games are a combination of the 75-ball bingo game and traditional slot games. They have been in play since 1994 and was launched on the AOL platform in 1996. It has since become a huge success earning a massive reception among slot players.
The gaming layout is very similar to that of a bingo card. Players are tasked with the responsibility of completing lines and coveralls on a 5×5 number grid on the card. Directly below the grid are the slot reels of the game.
During gameplay, there is the opportunity to win instant prizes and special game bonuses from specific Slingo symbols you must know. Symbols here include The Joker, Gold Coin, Super Joker, and Free Spins. Each spin earns players game points throughout their gameplay. There are also other Slingo games apart from this traditional version.
2. Slingo Rainbow Riches
The massively popular game "Rainbow Riches" has a mash-up with the classic Slingo game wherein the most exciting features of both games are brought into play.
The classic Slingo game's 5×5 grid is rendered against grass fields and the rainbow horizon from the Rainbow Riches game. Players play by spinning the reel to mark off numbers on the grid. When players mark off 5 numbers in a row, they get a Slingo and progress up the bonus ladder. The different bonuses in this Slingo game are Wishing Well, Cash Crop, Magic Toadstool, Road to Riches, and Pots of Gold.
It has an added adventure based on the many features available thanks to Rainbow Riches. Favorite characters in the Slingo game are available in this version as well. The Return to Player (RTP) rate of the game is 95.6%. It gives players a default 10 spins and an unlimited number of spins to win during gameplay.
3. Deal Or No Deal Slingo
The deal or no deal Slingo online version has its origins in the classic Slingo game and one of the most popular TV game shows of all time, "Deal or No Deal". It pitches players against a banker for a chance to bag a brilliant deal.
The game starts with players selecting a lucky box. This is followed by placing a stake and the game begins after you hit the SPIN button. Players get to match 5 number symbols on the reel to the numbered boxes in the column directly above it. Each player gets 10 spins at the beginning of the game, which generates 5 numbers on the reel each time.
As the reel spins, it could generate any of your favorite Slingo bonus symbols which include Jokers, Super Jokers, Free Spin, and the Devil blocks. A Slingo is generated by opening 5 boxes simultaneously in no particular direction. The banker's offer comes at 4 Slingos, and you will have a choice to either take the offer or have faith in your chosen box, as is in the TV game show. The prizes in the game increase after 5 or more Slingos. It features 12 Win lines and an RTP of 95%. Only a maximum of 4 free spins are allowed in the game. The maximum payout possible is £250,000.
3. Dumb & Dumber
Dumb & Dumber is a movie-themed slot game. It is based on the iconic 1994 comedy movie of the same name. It's no surprise that the game features all the favorite characters from the movie instead of the usual playing card symbols.
The game features the same cabinet as the slot machines of other movie-themed slot games. It has 5 video reels with a unique row pattern of the first and fifth rows carrying 3, and the other three rows 4. The spinning bonus features are the Limo Modifier and Mutt Cuts Modifier.
It also consists of some bonus games, one of which you will play when 3 bonus games show up in a single spin. They include Truck Stop, Dante's Inferno, Lost in Nebraska, and Danbury Hotel. Its RTP rate is 95.53%. As a slot game originating from an iconic comedy, Dumb & Dumber is game for both movie fans and slot players alike.
4. Wish Upon A Jackpot Megaways
This is a magical fairy tale-themed game. It features familiar fairy tale characters headlined by the Fairy Godmother. Its gaming slot is presented against a background of magical flowers that glow with various colors to create a magical experience.
The game comes with 5 reels and 20 pay lines. To start the game, players need to set their stakes in each of the pay lines. After which, they can proceed to spin the reels. During play, the spins show reels from 2 to 7 symbols with the number of megaways showing on top of the boxes. The game in the usual megaways fashion comes with a huge number of winning ways put at 117,649 megaways. The game symbols are represented in 9 to A royals.
There are two different wild symbols that can pop up during a spin and can substitute for all other symbols except for the scatter and bonus symbols. The Fairy Godmother triggers the bonus rounds. There are three bonus games which include Pigs Can Fly, Golden Arrow Mystery Spin, and Magic Beanstalk Stacked Wilds. The game's RTP rate is 95.5%. The mixture of great graphics, multiple bonus, and free gameplay makes this an engaging and enjoyable online casino slot game.
5. Mayan Eagle
The Mayan Eagle game features 6 reels and 5 rows with 15,625 possible winning ways for players. Players win by matching symbols or wild cards on adjacent reels. Its RTP rate is 96.32%, and its hit rate sits well for players at 37.6%.
The symbols of the Mayan Eagle game are the 9 to A royals with four high pays. Mayan masks come in green, blue, red and gold. This is a game that has a high reward potential with a maximum payout of 13,000 times the stake of the player. When players land a minimum of 4 scatters in the same spin, they are awarded at least 12 free spins. When playing through free spins, the multiplier starts at 2x and increases by +1x until they're all spent.
7. Monopoly Megaways
Monopoly Megaways is based on the Monopoly game as the name suggests. This is a great online casino slot to play, especially for its many bonus features.
The Monopoly board here is pretty much the same as the original Monopoly game's board. It features the same symbols such as the scotty dog, car, ship, and shoe. It also features a mixture of reactions, megaways, gameplay, and unique cascading reels that give players a feel of the iconic Monopoly board game. It's also packed with multiple bonuses.
This is a very easy game to master for all types of players, and there are 117,649 ways to win the game. Players get all of these ways when they pass "Go" on the board. The highest possible payout on the board is 15,000 times the original stake of the player. It's RTP is placed at 96.5%, making it a great game for everyone.
8. Starburst
Starburst is a highly popular slot game where players enjoy an immersive visual cosmic experience. It features 5×3 reels and 10 pay lines. Due to its both-way win features, players get up to 20 winning ways.
Starburst features symbols with different paying benefits, including purple, yellow, green, blue, and orange jewels. Other symbols include 7s, Bar, and Starburst.
While this game has no bonus rounds, this is compensated for by its both-way win feature and the starburst wilds, which give up to 3 re-spins when obtained. Its RTP rate is 96.1%, and the maximum win is 50,000 coins.
9. Fishing Frenzy Megaways
This online slot game has its origins in the classic Fishing Frenzy slot machine. It features 6 reels between 2 to 5 rows. Symbols in the games involve fishing and related activities, including the classic fisherman, lifebuoys, seagulls, and various fish.
Typical to megaways games, this one comes with multiple winning features. Fish come with a cash value that a fisherman symbol helps to harvest when you get one. A fisherman symbol can give up to 50 times your bet, which can progressively increase as you get additional fishermen. If you get a total of 5 fishermen, then you could win the maximum 10,000 times your stake.
You can get free spins either by buying free spins with 100 times your stake or waiting to get 3, 4, 5, or 6 of the fishing scatter symbols. The fishing scatter symbols then give 10, 15, 25, or 50 free games respectively. It has 15,625 pay lines and RTP rate is 95.02%. As mentioned, the maximum payout in the game is 10,000 times the original stake of the player.
Conclusion
Playing online slots is a great way to have fun and make money while you're at it. The various types of games, including Slingo games, megaways, and movie-themed, games all come with their unique features. Distinctive markers across these games include the winning ways, RTP, gameplay, and their interface. With this, online slot players can now choose which game they could try out this year.
You might also find the following articles interesting:
TRENDING POSTS