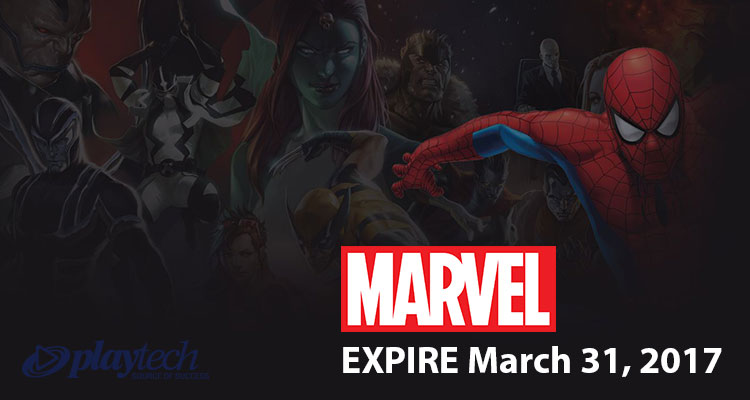 Much of the appeal of slots comes from their branding – a game that's decked out with pop culture characters or cute kittens isn't hard to find. Likewise, simply covering a fruit machine in money signs is as viable a plan as any. For the most part, gamers tend to be as easily swayed by the way a slot looks as by anything else it brings to the table. And if it's got the pedigree of premium branding behind it, it's automatically considered a big deal.
But it's quite rare that a developer manages to snag a franchise with global appeal the likes of which instantly injects their games with massive kudos. Just a few examples include Tomb Raider, Call of Duty and other video game titles that adorn so many reels today.
Marvel
Superheroes are a different story entirely, though. Including rights to The Hulk, Iron Man, and the rest of the Avengers, Playtech's Marvel contract has to be one of the most bankable pieces of paper in iGaming history. Just try and find a single casino that doesn't offer a whole host of Marvel slots, if not the entire collection from top to bottom. You can try, but you'll fail – they really are everywhere! Marvel Slots have always been the kinds of guaranteed money-spinners that appeal to gamers of all ages, tastes and types.
As such, the fact that Playtech recently dropped Marvel altogether in favour of longstanding rivals DC is more than a little surprising. In fact, you could call it borderline bewildering.
Playtech's newest games can be played online already, with Man of Steel being among the first in their line-up based on the DC Extended Universe. Operator Sun Bingo, meanwhile, hosts a number of slot games based on the classic 1960s TV show, with Batman & Catwoman Cash, Batman & The Joker Jewels and Batman & the Riddler Riches. The former, for example, is a five-reel, 25-payline slot featuring a number of retro-themed symbols from the series as well as a Cat Burglar Bonus feature.

The Avengers
Let's be honest: it'd be easy to call Playtech's defection to DC a daft decision – Marvel's movies have been a near-uniform success (sorry, X-Men Origins: Wolverine), with The Avengers pulling in $623 million compared to the $330 million of Batman vs. Superman: Dawn of Justice, the highest-grossing DC movie at the box office since Zack Snyder took over the director's reins and turned Superman into the clean-shaven wrecking ball he was never meant to be.
If you're onto this kind of cash-cow, wouldn't you have to be criminally insane to let it go? Or worse, make the active decision to walk away from it? Perhaps, but what's the argument that seemed strong enough to prompt this monumental decision?
Well, you might argue the central aspect of the Marvel Cinematic Universe – The Avengers – is coming to a close. Robert Downey Jr. isn't returning as Iron Man, Chris Evans is a question mark for the role of Captain America post-Infinity War, and the MCU has a serious problem with character bloat (there are something like 60 established characters available to the writers) so the next Avengers film increasingly looks more like a chance to reset rather than continue.
"Certainly, as we get to Infinity War there is a sense of a climax if not a conclusion to […] the first three phases of the MCU," Marvel CEO Kevin Feige told Collider.
Justice League
DC, by contrast, is just getting started. The Ben Affleck-starring Justice League will serve as DC's Avengers, the ensemble movie the company has needed since Nolan's Dark Knight. It's also running with solo movies featuring its biggest draws (Wonder Woman, Aquaman, Cyborg, and Green Lantern) while Marvel will squeeze in debuts for Black Panther and Captain Marvel between its two-part Infinity War arc.
So for the time-being at least, it might not be particularly noticeable on the web-slots front and Marvel will continue to be one of the most powerful and popular franchises in the history of history. Fast-forward a fair few years through and it could end up being that the switch to DC was the kind of savvy, long-term insurance policy only a slightly bonkers genius could have come up with.
The craziest switch imaginable on the surface, but one that seems to make more and more sense when you consider the bigger picture.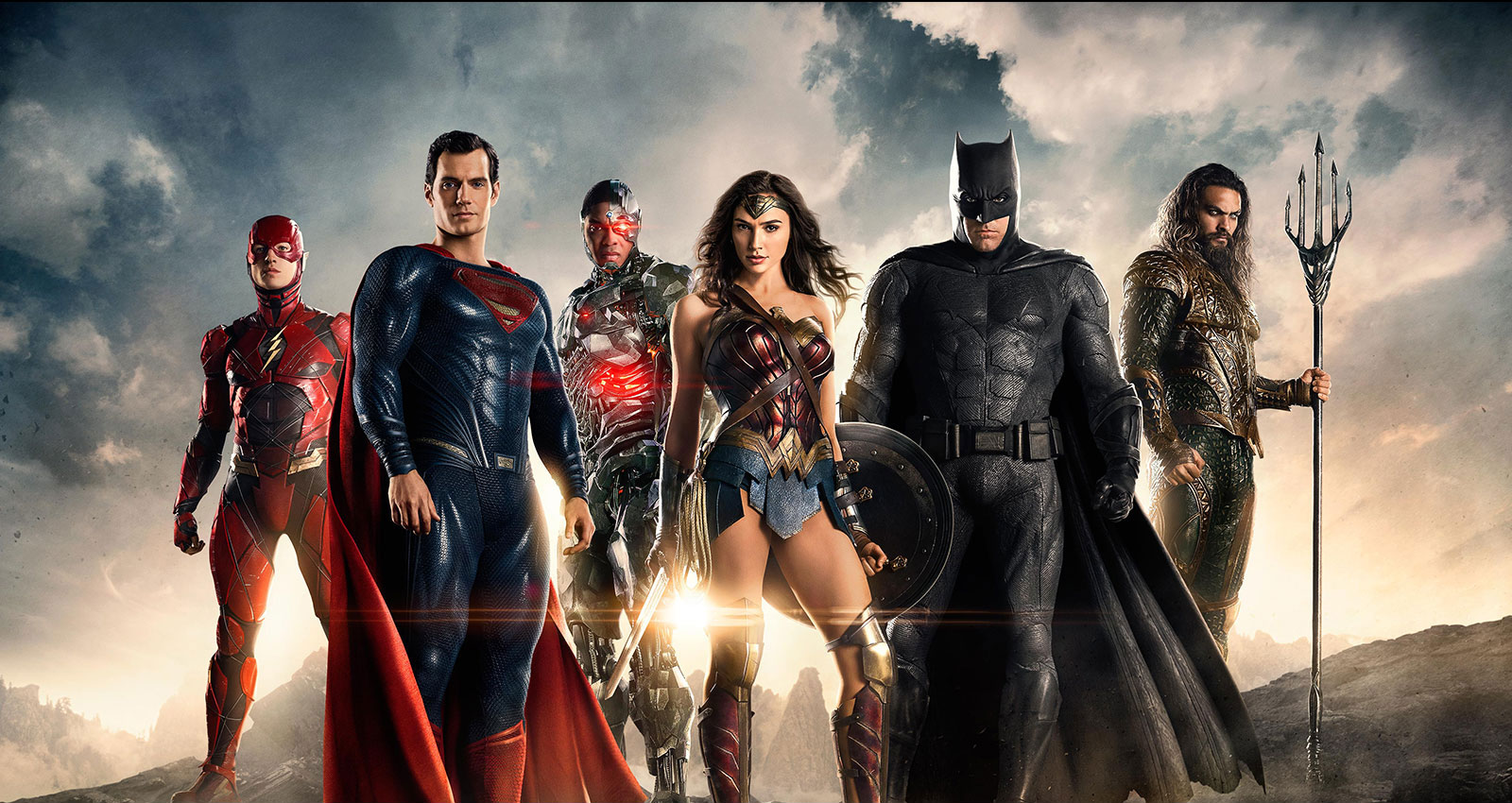 Put another way, you're unlikely to see Thor, Captain America, or Iron Man in a solo film for a while – and there's nothing concrete in the MCU after 2019 ("Phase 4" hasn't been announced). DC has ten movies penciled in after 2020, including Bat-people like Batgirl and Nightwing, more Superman and Batman, and Gotham City Sirens, another ensemble movie that focusses on DC's female villains, Poison Ivy, Catwoman, and Harley Quinn.
Warner Bros
All of a sudden, Playtech's decision makes a little more sense. Add in that the deal was penned with Warner Bros. on behalf of DC and the link with the latter's expansive plans for their characters on the silver screen becomes obvious. However, dropping Marvel probably has more to do with an exclusivity deal in the DC contract than a desire to lose The Hulk and Iron Man forever. The contract is reportedly the most expensive in iGaming history.
It's hard to argue with anybody pushing superheroes as a way to get new customers on board, especially as a means to overwrite the fact that slots generally appeal to older players. Marvel's recent run at the cinemas has re-established superfolk as the go-to heroes for people of all ages so expect Wonder Woman and Justice League slot games to make an appearance soon, especially given the 2017 release date of both movies.
You might also find the following articles interesting:
TRENDING POSTS