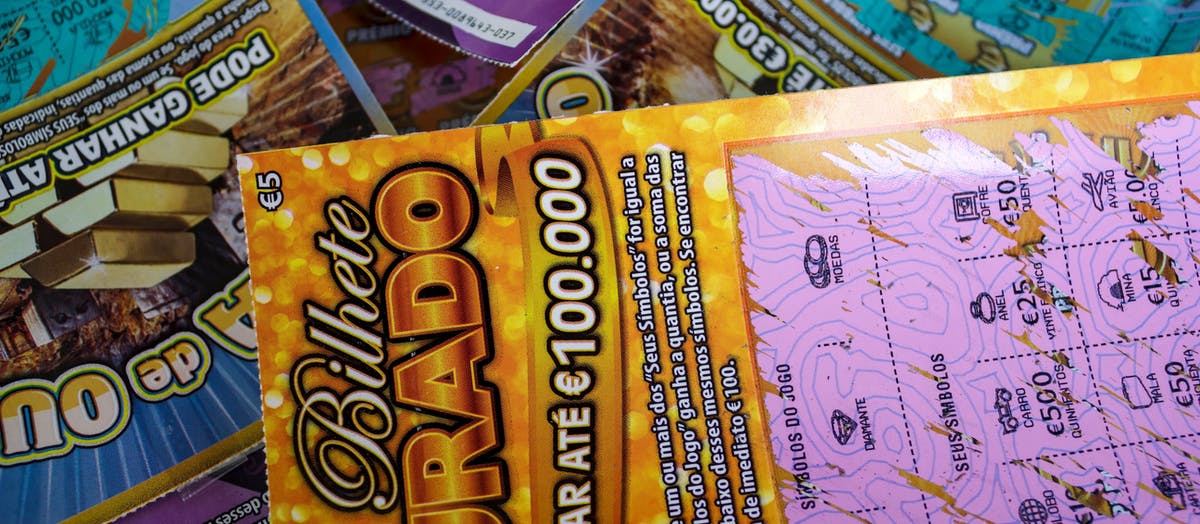 Online scratch cards are an interesting form of virtual gambling, attracting millions of punters from across the world each day. 
On the surface, you'd be forgiven for thinking that the appeal of an online scratch card is rather on the low side. You're denied the satisfaction of manually scratching away the silver stuff, and the whole thing is over in a matter of seconds. Hence, there's not a great deal of ceremony to the whole thing.
Nevertheless, when it comes to quick fixes, nothing's better for scratching your gambling itch (pun intended) than a scratch card. You've limited time available and fancy trying your luck? Why not pick up a couple of scratch cards and see if fortune is smiling your way?
Truth is, you need only try a handful of online scratch cards (or conventional scratch cards) to understand their appeal and popularity. As for what you can do to tip the odds in your favour…well, the house edge must of course be factored into the equation.
Whenever you gamble online, the house is statistically more likely to win than you…period. 
But this doesn't mean there aren't ways of at least slightly tipping the odds in your favour. If scratch cards are your thing or you're simply looking to try something new, here's how to give yourself a decent enough shot at walking away happy:
1. Skip the Cheapest Ones
First up, the cheapest scratch cards available usually tend to be those with the highest statistical likelihood of winning a prize.  In some instances, maybe a one in three chance of pocketing something.  The problem being that while the odds of winning are higher, the prizes themselves are remedial at best. You pay £1 for a card, with a one in three chance of winning £1 in return. Higher prizes being almost completely out of reach, making it slightly pointless.
2. Check the Terms and Conditions
Essential when playing online scratch cards, in order to familiarise yourself with the policies of the provider behind them. Scratch cards issued by major gaming authorities like the National Lottery are fairly trustworthy in general. Those designed and distributed by random brands online aren't always as appealing as they appear to be.
3. Consider Bulk Offers
This tends to be limited to the online space, where you'll sometimes find sellers offering discounts for buying 5, 10 or 20 cards at the same time. Though it's worth bearing in mind that bulk offers on bigger numbers of cards are only worth going for if the odds of winning aren't reduced when buying cards in bulk. Another reason why checking those terms and conditions is essential.
4. Forget the Usual Strategy Theories 
There are some who believe scratch cards work a little like slots. That being, if a certain scratch card type hasn't paid out a big prize for a while, it must be 'due' to do so sometime soon. The problem being that not only is this not the case, it's also completely untrue when it comes to slots. As is the case with online slots, scratch cards are completely random in the way that they are printed, issued and distributed. Which means you're no more or less likely to win with any given card than the next, so you can forget the theories and strategies that argue otherwise.
5. Always Check Your Losing Cards
It's surprisingly easy to overlook the kind of detail that could see you denying yourself a generous cash prize. There's no shortage of people who mistakenly throw out winning scratch cards and even lottery tickets on a daily basis. The more intricate the scratch game, the higher the likelihood overlooking something and denying yourself a win.  This is why it is a good idea to take even your losing tickets to the store (or using the appropriate website) and verifying them. No sense in taking chances, when there's serious money on the line!
6. Treat Them Like Lottery Tickets
The worst thing you can do with scratch cards is get into the habit of buying them habitually and compulsively. Before you know it, you've flushed massive sums of cash down the drain on pieces of card that are literally worth nothing. Plus, as the experience with each card is over within a matter of seconds, it's not like you get the same enjoyment as you would sitting at a poker or blackjack table, for example. It's therefore advisable to treat scratch cards like lottery tickets – treat yourself to a couple on occasion and see what happens. 
7. Beware Misleading Marketing
There are strict guidelines in place to prevent companies from publishing marketing materials that glamorise gambling. Under no circumstances should casino operators give the impression that everybody wins, or that gambling is a good idea for everyone. Nevertheless, pretty much every ad you come across does exactly that. Those advertising scratch cards being no different, which give the impression of the world's most exciting pursuit where success is practically guaranteed. Don't allow yourself to be misled by marketing materials – always let your common sense be your guide.
8.  Set a Budget and Stick to it
Last but not least, playing scratch cards is technically no different than any other gambling activity. In which case, it also needs to be approached like any other key gambling activity – sensible budgeting being essential. This means establishing exactly how much you can afford to lose and ensuring you do not spend a penny more. Allocate a gambling budget per week or month, track your expenses and don't spend money you cannot afford to lose. 
Statistically speaking, you're always more likely to lose money than make money when gambling. There are prizes to be won and somebody has to win them, but there are no ways of ensuring it's you. Hope for the best but expect the worse, ensuring you never play with money allocated for more important purposes.
You might also find the following articles interesting:
TRENDING POSTS